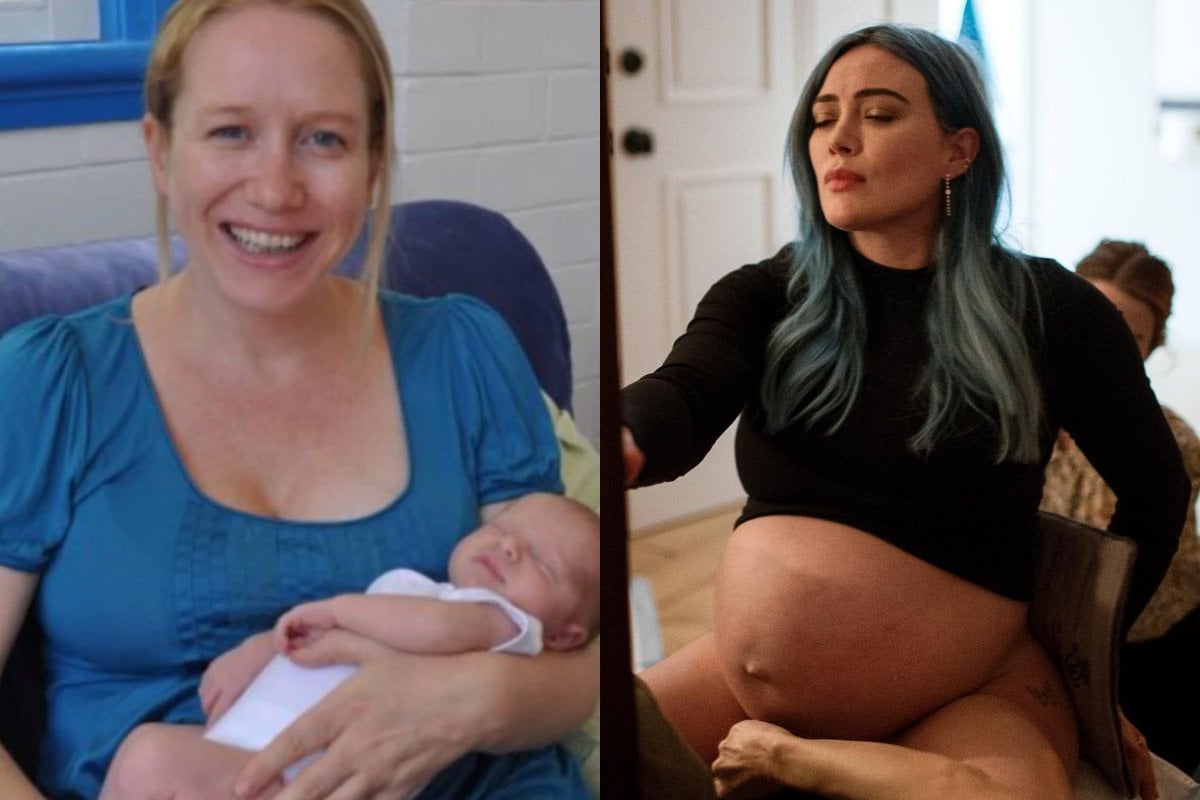 Mood lighting. Eye shadow. Good hair. A tasteful black turtleneck. 
A supportive partner. A best friend. A mum making snacks. 
Looking at Hilary Duff's birth photos made me want to give birth again.
Watch the trailer for Mamamia's podcast, The Delivery Room. Post continues below.
A birth pool. Her little daughter watching in awe. 
The now mum-of-three gave birth to her baby girl Mae in March, and has just shared the images of the day she came into the world. A home-birth, that went to plan, with a photographer capturing the magic with just the right filter. 
It's beautiful. It's calm. It looks like something you'd want to do over and over.
I couldn't look away, even though my birthing days are well behind me. And nor could the women I work with who, unlike me, hadn't yet given birth. 
Wow. So cool.