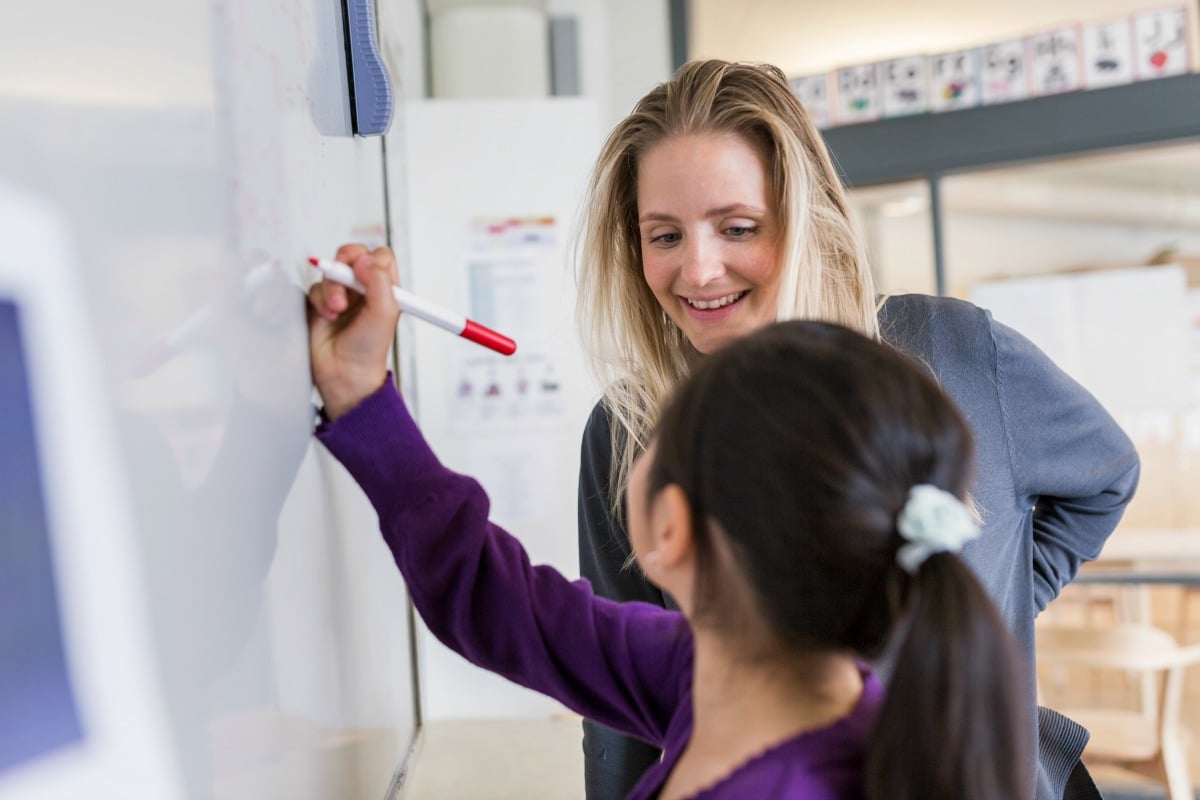 There's no denying that teaching is one of the hardest jobs out there.
From the long hours to the almost endless workload to the struggles of dealing with difficult parents, it's no easy feat.
But there's one aspect that trumps all others – attempting to keep a straight face when your student says something wildly and hilariously inappropriate.
Yep, it's pretty damn hard.
As we all know, kids are not afraid to speak their mind.
And some of them appear to have no filter at all.
Teachers shared the most hilarious (albeit, inappropriate) things they've heard their students say in a recent Reddit thread.
Here's what they had to say:
Santa, my ass…
"Last week, I jokingly told one of my grade eight students that he better behave because Santa was watching. He strolled away saying nonchalantly, 'Santa, my ass…'
"I cracked up."
Finger painting gone wrong
"My girlfriend is a teacher. There was a little boy in her class who was finger painting. He stops, looks at his hands and says 'Now, how the f*ck do I get this off'."
WATCH: Teachers Translated. Post continues below…
"Do you have kids?"
"Not me but my fiancé. She's a really great teacher but was having trouble with this one class.
"One of the students asked her, 'Mrs Teacher, do you have any kids?'
"My fiancé said, 'Oh God no!'
"The kid replied, 'That might be for the best'."
Uncontrollable laughter
"Kid in my class was given some bad news once and exclaimed 'aw sh*t right on my d*ck…' It was inappropriate, but it sounded so incredibly genuine and defeated.