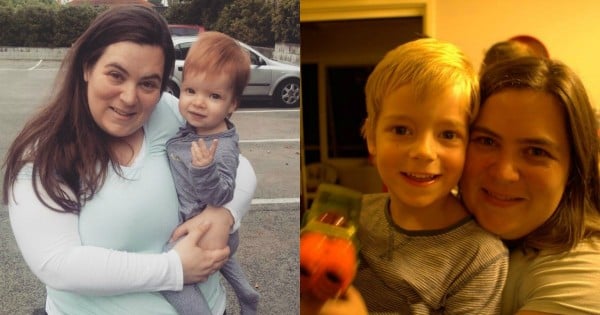 "But mum, you can't drink a banana!" The small voice cried out from the back seat of the car.
My husband and I had been discussing the electricity bill and whether or not we should take the freeway or the back roads to get home from the city.
So, you know, to hear an exclamation that one cannot drink a banana was somewhat unexpected to say the least.
It's, of course, quite true. You can't drink a banana, but we're still not entirely sure what prompted our son, who was three and a bit at the time, to make this pronouncement. What on earth had they been talking about at child care that day?
Look, I won't lie.
We laughed. Because it was funny, and it broke the tension between my husband and I. (I wanted to take the freeway, it's quick and easy. He wanted to take the backroads, refusing to fork out the three bucks for the toll. This is too high a price to pay for a smooth ride home, apparently.)
And because we laughed, he said it again.
And again.
And again.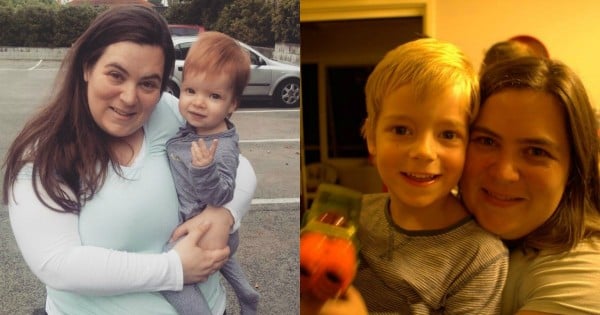 Alys with her two hilarious kids. Image: supplied.
He's five now. And if he wants an easy laugh out of us, he'll sneak up on us as we're wholly absorbed in some mundane task like folding the laundry or doing the washing up (or watching Netflix… let's not lie about this) and whisper, "But mum, you can't drink a banana!"
Our daughter, at 14 months, her first word was 'shoe'. She would touch her toes and hiss "shoooooeeeee" through her teeth. No mistaking it.
How? How does a 14-month old know that shoes are a girl's best friend? How did we spawn a Jimmy Choo loving toddler? My husband gasped, baulked and then shook his head, fearful for the coming years. But I just laughed and laughed and laughed. Mostly at him, but a little bit at her too.