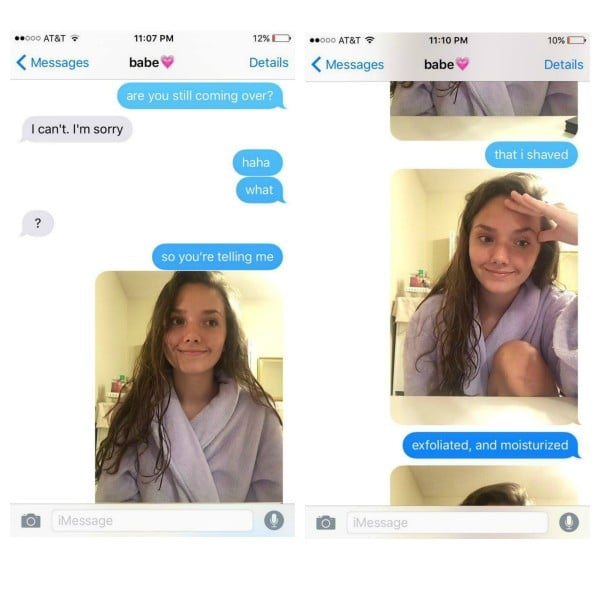 Dating is tedious, and requires tireless commitment. So when a date bails on you after you've done extensive pre-sex 'prep', it doesn't feel good.
One woman decided not to stay silent. Her brilliant response to a cancelled booty call has gone viral after it was posted to image-hosting website Imgur by an anonymous user.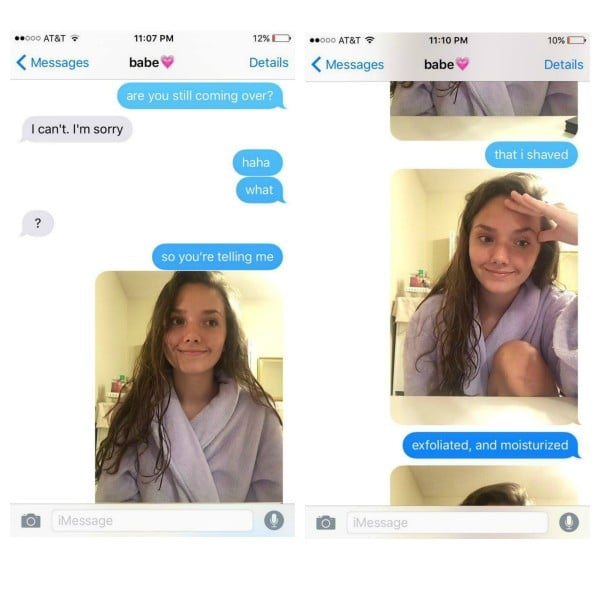 If the faces she pulls in each selfie don't speak to your soul, then you've been out of the dating game too long.
"You're telling me that I shaved, exfoliated and moisturized… for nothing?" she said.
She scrubbed dead skin off her body. She moisturised.