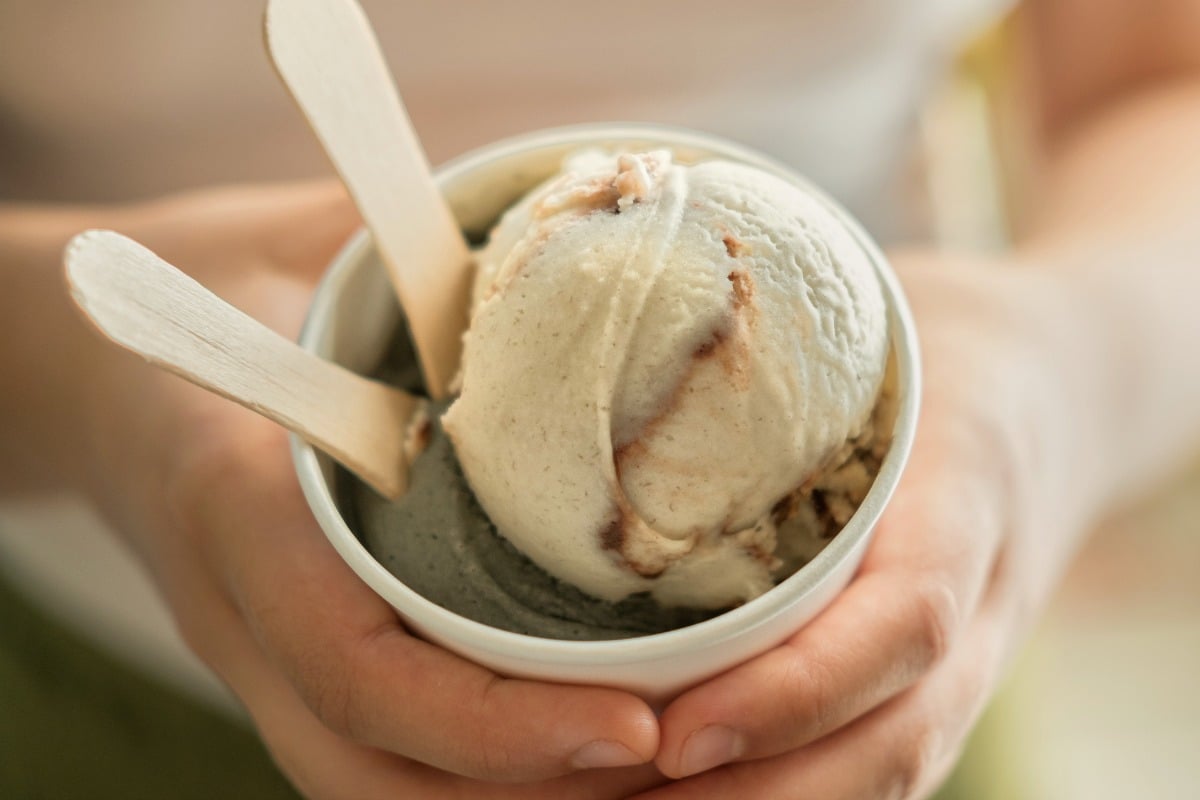 High protein ice creams are a recent addition to the supermarket freezer shelf and they're taking the calorie counting world by storm. They're low in sugar, calories and fat and high in protein, fibre and come in all forms of 'indulgent' sounding flavours; think Cookies & Cream, Peanut Butter and Salted Caramel, just to name a few. Sounding too good to be true? Let's have a look.
How do protein ice creams stack up nutritionally?
One serve of protein ice cream (½ cup) contains 70 calories and 5g protein, along with 3g fibre and only 2g fat. In comparison, the same size serve of regular ice cream contains roughly 180 calories, half the protein and five times the amount of fat. You'll notice the difference even more if you choose to consume the whole tub (as often advertised by these low-cal protein providers). One pint (around 500mL) contains approximately 300 calories and one pint of regular will put you back roughly three times that, at 1100 calories. What's the reason for this huge difference? The ingredients.
What's in protein ice cream?
Regular 'gourmet' style ice creams contain recognisable ingredients like cream, milk, sugar, egg yolk along with various flavours like biscuits, chocolate pieces etc. The ingredients that you'll find in these low-cal, high protein ice creams are considerably different. You'll find:
Stevia
Stevia is made from a super sweet herbaceous plant. It is called a non-nutritive sweetener, meaning it doesn't have any kilojoules or carbohydrates, and is roughly 100 times sweeter than regular sugar. Stevia is free from glucose and fructose, so it has a minimal effect on our blood sugar. Downsides of stevia include its slightly bitter aftertaste. Even though you could argue it's a 'natural' sweetener, it's still very sweet. Research has found that sweeteners can stimulate the desire for more sugar. As a result, it's pretty easy to eat the whole tub, and then you could end up looking for something more later on to satisfy that sugar craving.
Erythritol
Erythritol is a sugar alcohol which isn't metabolised by our body during digestion; it is also calorie free. It performs no known function in our bodies and is excreted out soon after we eat it. Whilst safe for use in Australia, it is known to cause gastrointestinal upset, with many reporting side effects of diarrhoea, headaches and general discomfort.
 

View this post on Instagram

 
Xylitol
Xylitol is another sugar alcohol; most brands tend to use either xylitol or erythritol in combination with regular sugar to ramp up the sweetness. Like erythritol, it can lead to digestive discomfort in some individuals, particularly when consumed in large quantities. There has also been talk that sugar alcohols and sweeteners can cause cancer, however there's no proven evidence to substantiate these claims. I tend to leave it up to the individual, some feel comfortable consuming sweeteners, others don't.