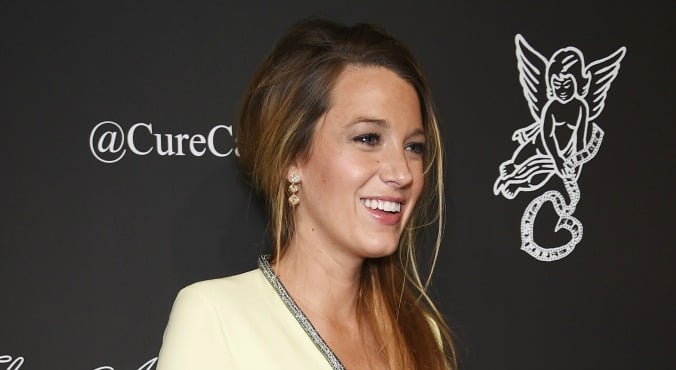 Image: Getty.
If you're a woman who's dyed her hair before, you'll be able to relate to the sad reality that is dreaded regrowth. As someone who has been pretending to be a blonde for the best part of 15 years, I know all too well the harsh reality of dark roots. I'm like a Cadbury Top Deck block in reverse.
In an ideal world, we'd all return to our hairdresser every six weeks for a colour touch up (sayonara, regrowth), but the reality is – sometimes you just don't have the time, or money, to invest in your roots.
Fear not, these five tricks will bide you some time. Phew.
Related: 4 things your beauty therapist is thinking while giving you a spray tan.
1. Change your part
The way you style you hair regularly will make the hair at the part sit flatter than the rest of your scalp. Changing the direction of your part gives extra lift at the roots which can make regrowth less obvious. Try going for a deep side part or a zig zag part to cover up the situation up to until you get yourself to the salon.
2. Keep it clean
Sadly, dirty hair seems to put a spotlight on your roots. This is because the natural oils that our scalp produces make the hair at the top of your head shinier and (therefore darker). By keeping your hair squeaky clean you're minimising the colour difference between the coloured hair, and your natural hair. Using a moisturising mask like the Clairol Professional Colour Radiance Intensive Mask ($13.95) will also condition and protect your hair in the meantime. (Post continues after gallery.)
The best celebrity hair transformations