Did you think Hiddleswift would go into hiding once they hit our Aussie shores? Ha!
The world's most talked about couple are keeping their love affair going strong as they hang out on the Gold Coast while Tom Hiddleston films the next Thor movie.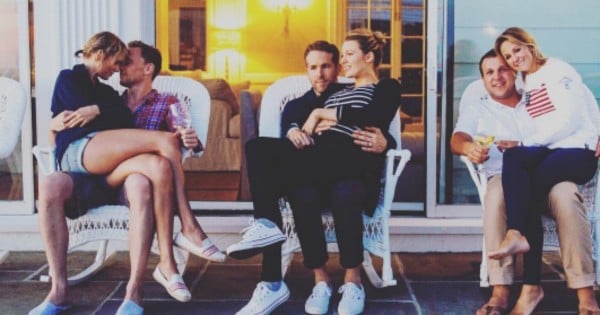 The pair landed in Australia last week, and their romance shows no signs of stopping while they stay at a luxury hotel in Queensland.
The couple was spotted on a romantic dinner date over the weekend, stepping out for a meal at Gold Coast restaurant Gemelli Italian (which is probably about to be booked out for the next year).
Hiddleswift walked hand-in-hand into the restaurant (because #truelove) and reportedly spent a few hours dining together at the Broadbeach restaurant.
People Magazine report Taylor told staff at the restaurant that Italian was her "favourite food" and that she was "very excited" for her meal.
(BRB, we're hopping on the next flight to the Goldy to eat ALL OF THE CARBS with our girl TayTay.)
While the phenomenon that is Hiddleswift has only existed for a few weeks, the pair has taken love on a global tour, visiting everywhere from Italy, to Hiddleston's native England, to Swift's Rhode Island mansion and now Down Under.
That means they'v flown more than 33,000 kilometres in just ONE MONTH.
Some fans still aren't convinced of the truthfulness of the romance, with more than a few conspiracy theories explaining why the pair are really together.