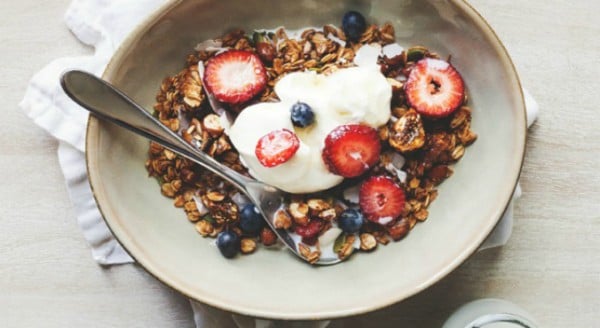 Sugar. It's like the mosquito of your diet. Just when you think you've eliminated all the major sources for it to enter your house, you notice that somehow more have crept in. But unlike the mosquito's buzz, and its very visible bite, food companies want to keep quiet about their hidden intruder.
3 ways to work out how much food you should be eating.
Consider this your fly swat. Dietician Lyndi Polivnick, has your back when it comes to identifying exactly where sugar is secretly lurking. Clue: it's probably not where you think.
1. Muesli and oats
We all know that unhealthy cereals are loaded with sugar. The bad news? Even the apparently healthy ones can have a tonne of the stuff. Fruit-flavoured instant oats have a lot of added sugar, and approach with caution any cereals that market themselves as containing the three Cs: Crunch, Crisps and Clusters. Beyond the catchy alliteration, these words basically translate as, 'held together by sugar and fat'. It's better to create the crunchy texture yourself by adding a small handful of unsalted roasted nuts or seeds.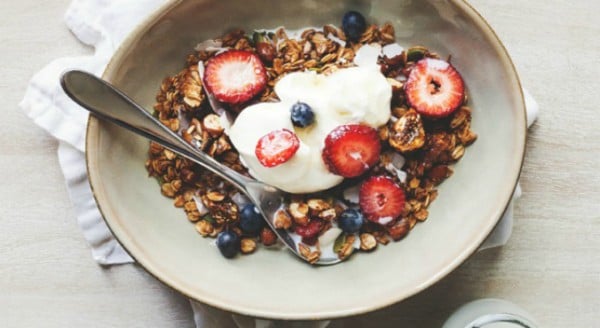 2. Fruit and flavoured yoghurt
Yoghurt can be a very healthy food, providing calcium, protein and naturally occurring sugars from milk. However, flavoured and fruit yoghurts rarely fall into this category – often being packed with added sugars. Replace them for a small portion of plain or Greek yoghurt (which generally have more protein and are naturally lower in sugar than more processed, flavoured varieties) and add fruit if you want extra sweetness.