There's nothing better than gathering together your snacks and your small doggos, and rewatching one of your favourite movies.
But even if you've watched a movie approximately 78548358 times, you might still miss some of the details.
Filmmakers often leave lil' subtle hints or personal jokes throughout movies – and once you spot them they change the way you see the movie forever.
Here's a few little hidden movie gems to blow your goddamn minds:
The kids were eating 'Cheeri-Owls' in Harry Potter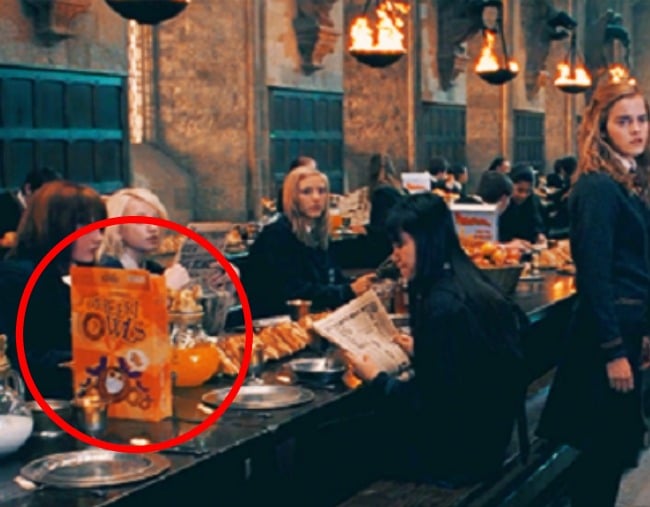 The creators of the Harry Potter franchise loved paying attention to the smaller details.