weddings
The new 'hidden' engagement ring trend that has everyone confused and delighted.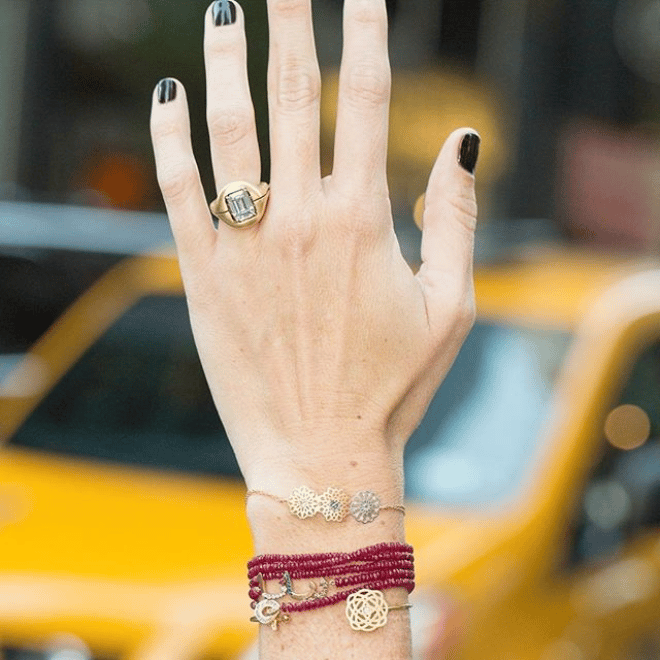 The two-in-one design is a signature of Lebanese jewellery label The House of AW Mouzannar, and involves a traditional gemstone ring encased in a removable gold or enamel shell.
The company calls it 'The Caché ring', which uses the French word for "hidden".
As designer Alia Mouzannar wrote of the design via Instagram, "Ce qui est précieux est caché," or "That which is precious is hidden".
Quick question: would you outsource your wedding vows? (Post continues below.)

When shared on Instagram earlier this year by former ELLE accessories director Maria Dueñas Jacobs, commenters were loving the look and the versatility of the design.
Well, mostly.
While plenty – including Dueñas Jacobs herself – declared the concept "genius", a few questioned why anyone would want to hide "the elegance that lies beneath"?
What do you think? Would you like to be able modify your engagement based on your outfit or your mood?