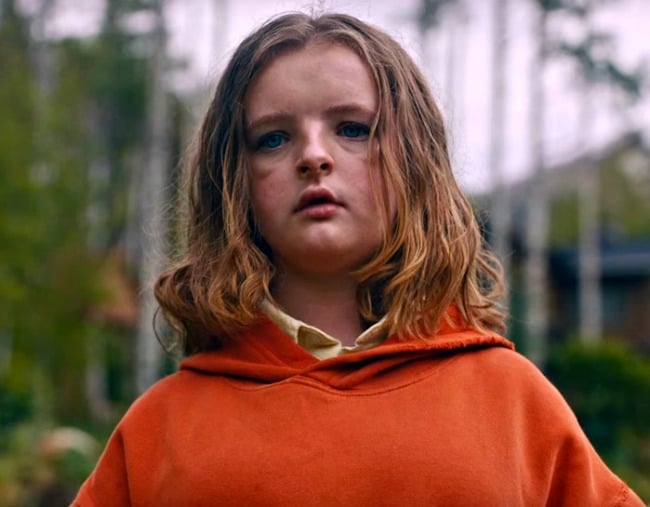 The movie that has been inciting fear in the hearts of people everywhere since January has struck again.
Hereditary is a highly anticipated supernatural horror film starring Australian national treasure Toni Collette as Annie Graham, an artist and mother of two whose life takes a strange and horrifying turn following the death of her own mother, a woman who was hiding a host of dark secrets.
The movie has yet to be released on Australian screens (it won't come our way until June), but that hasn't stopped it from making headlines over and over again.
The first inclination that this was a movie set to send a chill up our spines upon it's release were the reviews that started coming out fast and furious after it made it's debut at the Sundance Film Festival. 
Following initial screenings, a whole slew of movie critics were left shaken and saying they were tempted to walk out of the film during the most disturbing sequences, with one critic from an early screening going so far as to state on Thrillist that "The screams in the theatre were almost as frightening as what was on screen."
Despite its horrifying presence on the big screen,and the fact that it left a whole host of people whose job it is to watch movies shaking in their boots, Hereditary has also received universal praise with a 100% rating on Rotten Tomatoes, a difficult win for any horror movie to pull off.
This week, the name of this creepy flick is on everyone's lips once again thanks to a new promo teaser. The recently released Hereditary trailer centers on Charlie (played by Broadway star Milly Shapiro) a character who kicks the whole  "creepy suspicious kid in a horror movie" thing up to a whole new level.
If you were not fearful of Hereditary before clapping eyes on this trailer, you probably will be now.
The brand new trailer for Hereditary is here, take a look but just beware, this might be the creepiest performance by a child in a movie that we have ever seen.
Recently, the movie struck again, this time preying upon a group of unsuspecting kids and their doting parents while they were just trying to enjoy a family day out at the flicks and take in the roughish adventures of Peter Rabbit. 
A woman who was at the movie with her sister's children told WAtoday that one of the trailers for Hereditary, which includes people being set on fire and birds being brutally decapitated, began to play while the cinema was packed with excited little kids.
"It was dreadful. Parents were yelling at the projectionist to stop, covering their kids' eyes and ears," the woman told WAtoday.
Hereditary has not yet been released in Australia but an upcoming release date of Thursday June 7 has been confirmed. The movie has been been classified MA15+ in Australia for "strong horror" themes.
Looking for something else a little disturbing to watch? Try The Handmaid's Tale.
For more film and TV reviews, you can follow Mamamia Entertainment Editor Laura Brodnik on Facebook.