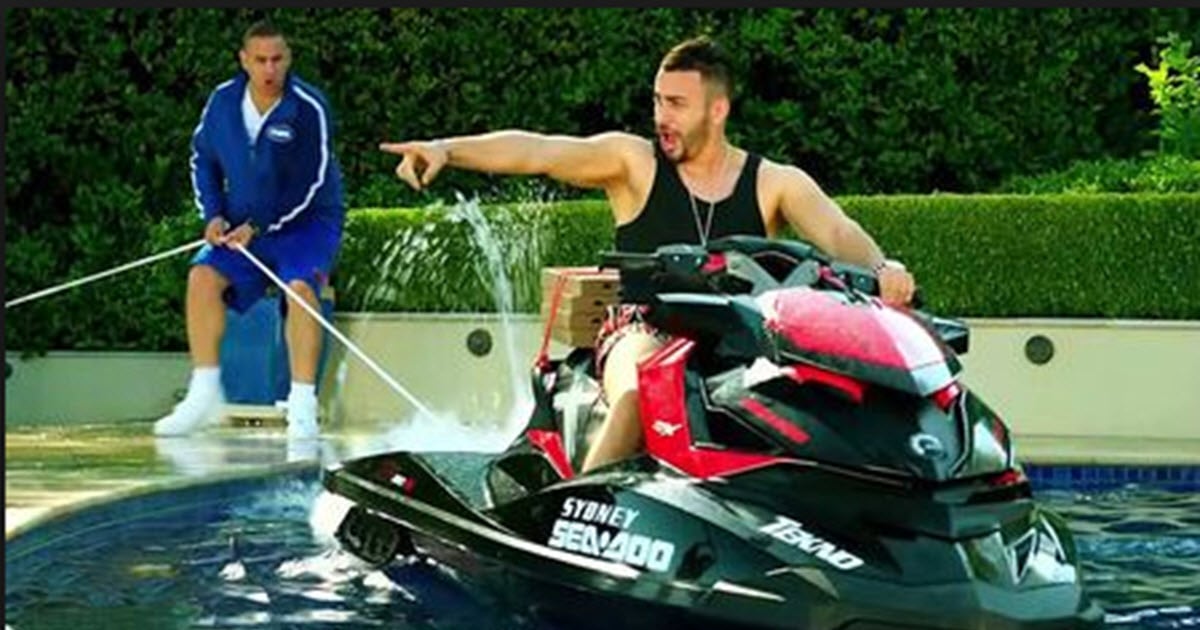 It hasn't aired yet but already Twitter commentators are calling for heads to roll over the new Channel Nine series Here Come the Habibs.
The synopsis is…you know what, let me put it down here in the words of Channel Nine.
It's a second migration for the Habib family, first it was Lebanon to Australia, now Lakemba to Vaucluse. But not everyone is happy to see them, and soon the Habibs find themselves in conflict with their new next door neighbours. The O'Neills are Vaucluse royalty — old money and proud of it. They're extremely uncomfortable with goats and chickens, shisha pipes and people of Mediterranean appearance…
Presumably this concept is considered hilarious because of its unlikelihood. Indeed, in the promo we see the Habibs' ascension to Vaucluse's moneyed locale comes about because of a lottery win.
Watch the promo… Post continues after video.
The show was created by actor, writer and comedian Rob Shehadie, who, it may not surprise you, starred in SBS's Fat Pizza as Rocky.
It's not clear if this show intends to be a satirical take on issues Lebanese and other families of Middle Eastern descent face in Australia, or a kind of Lebanese Jonah from Tonga scenario, playing on cultural cliches for cheap laughs.
Here Come the Habibs is Channel Nine's first foray into locally-produced sitcom since the '90s. Will the risk pay off? At best, Here Come the Habibs could become a beloved comedy, kind of like a present-day Acropolis Now, only updated with the latest immigrant group to be stereotyped for the amusement of audiences.
At worst?
Has a show ever been axed DURING its first episode? I'm calling it for Here Come The Habibs. #predictionsfor2016pic.twitter.com/nfQCbUunuD

— Nick Gill (@nickhgill) December 28, 2015
The promo perpetuates so many predictable tropes and tired stereotypes, but perhaps the show itself will prove to be something else entirely. Many who have seen the promo seem uncertain. 
Let's play "Free to Air Show or UPF slogan". First up; "Here Come The Habibs" — Tom Bell (@TomRBlike) December 28, 2015
Here Come The Habibs looks like a strong early contender for worst show of the year

— Dave Krantz (@weskrantz) January 3, 2016
Hope for 2016? That HERE COME THE HABIBS will be worthy of the think pieces it inspires. — Jason Di Rosso (@jdrrr) December 31, 2015
Just saw an ad for 'here come the Habibs' My expectations are…not high — Zacharias (@zulubravo) December 29, 2015
Here Come The Habibs looks terrible. Why didn't Ch9 just buy the rights to Fat Pizza reruns? — Steve Boyd (@ASpeedingCar) December 28, 2015
Youch. Here Come the Habibs is set to air early in 2016.
There seem to be much higher hopes for a comedic take on Australian multiculturalism in SBS's The Family Law.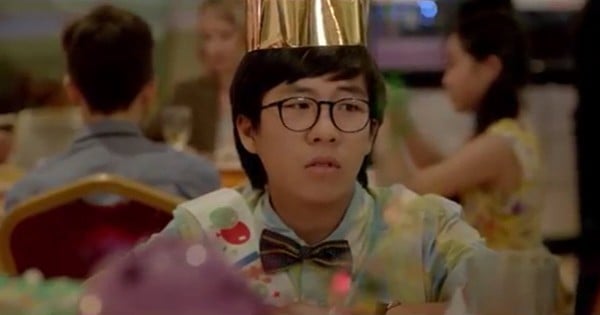 Written by Marieke Hardy and Benjamin Law, the The Family Law is a semi-autobiographical account of Law's adolescence growing up in a sprawling, eccentric Chinese-Australian family based on his memoir of the same name.
5pm this Fri – you can watch the first episode of The Family Law via SBS's Facebook page – it's both funny and sad. @mrbenjaminlaw

— Leigh Sales (@leighsales) January 5, 2016
Like Leigh Sales says, SBS is airing the first ep online on its Facebook page at 5pm this Friday, 8 January.
Tell us, will you watch Here Come the Habibs? What about The Family Law?