August 19, 2016. It was a Friday morning and, in the rural town of Cootamundra 400 kilometres from Sydney, 28-year-old Dougal Hill was in a car accident.
"We worked together on our family farm," his mother Diana Hill told Mamamia. "He was in a motor vehicle accident and I have to believe the emergency response was in the best interests of his chance of life and survival."
Dougal was a young man, in otherwise good health, who suffered irreparable brain trauma. "He was a wonderful candidate for organ donation," Diana said, fighting back tears in the face of such a harsh realisation.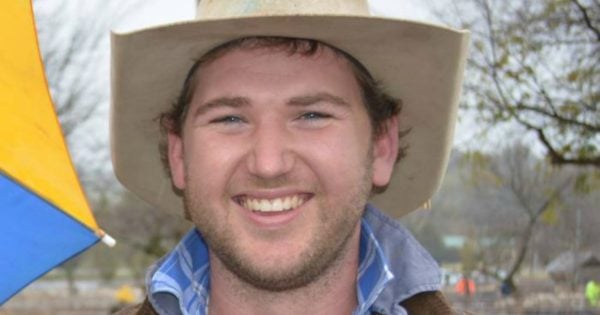 "They air lifted him to a Canberra hospital and, over the course of the weekend, he died," Diana said. "They used such clinical terminology. It was a very medical way to decide a person has lost a life."
By chance, the Wednesday night before the accident The Gruen Transfer was on television and its focus was advertisements for organ donation. Diana had watched the program and describes its timing as "serendipitous".
"My family and I had to make a big decision, very quickly," Diana said. "There was no pressure, but we were told what a good thing we would be doing. How many people we could help. The hospital staff were obviously hopeful we would decide to donate. It was very, very hard."
************
The story of Lizzie Mazur and her sister Jennet Hermiston is different. The family had more time and Jennet knew she was going to die. She gave her own consent for organ donation.
"My sister had a genetic condition called Porphyria, which is almost like an allergy to ultra violet light," Lizzie told Mamamia. "When she was exposed to sunlight, toxins flooded her body and her liver had to deal with flushing them out. In her 40s, she suffered acute liver failure, which is a rare complication of the disease."