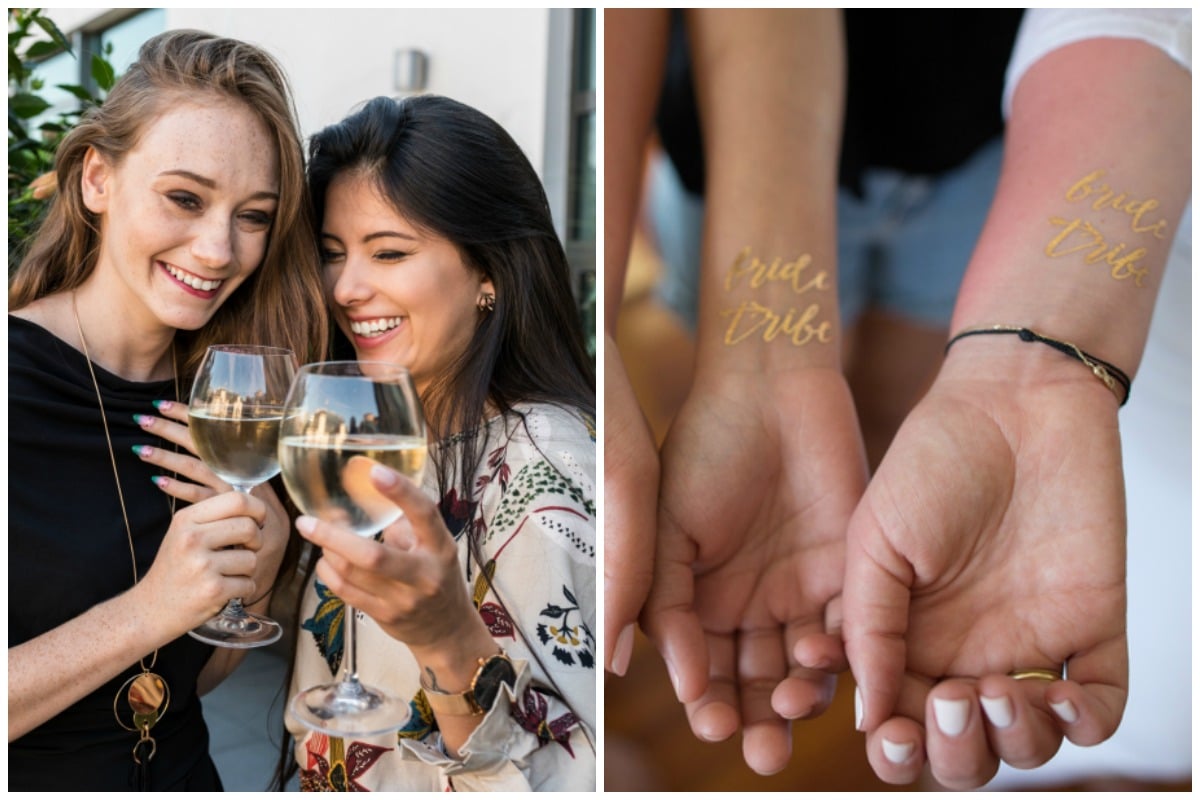 Once upon a time, a hen's party consisted of a night out on the town, some penis shaped straws and a stumble home to your own bed.
Since when did that morph into extended weekends away, and why the heck do I need my passport for this trip?!
Now I understand that I sound a little bit cynical, and maybe I am. But I am also not made of money, or annual leave, and I would like to get through wedding season without going into debt. Is that…okay to admit?
Mamamia confessions: The worst request I received as a bridesmaid. Post continues after video.
Let's get one thing clear, I love a wedding.
I am happy to hand over a gift, fork out for some accommodation and buy a dress. I think weddings are a lovely tradition and a bloody great time.
However, when said happy couple also invite you to an engagement party and a hen's party, and perhaps a few [entire] weekends in another city for dress shopping expeditions – my weekly grocery bill and future house deposit start to weep.
Which is why I will ask the question again, since when did hen's party's become full blown holidays?
Bali has become a go-to, or a house at Byron Bay, or a winery or a fancy resort. The schedule has then become a calendar of activities: yoga, flower crowns, cocktail classes, life drawing.