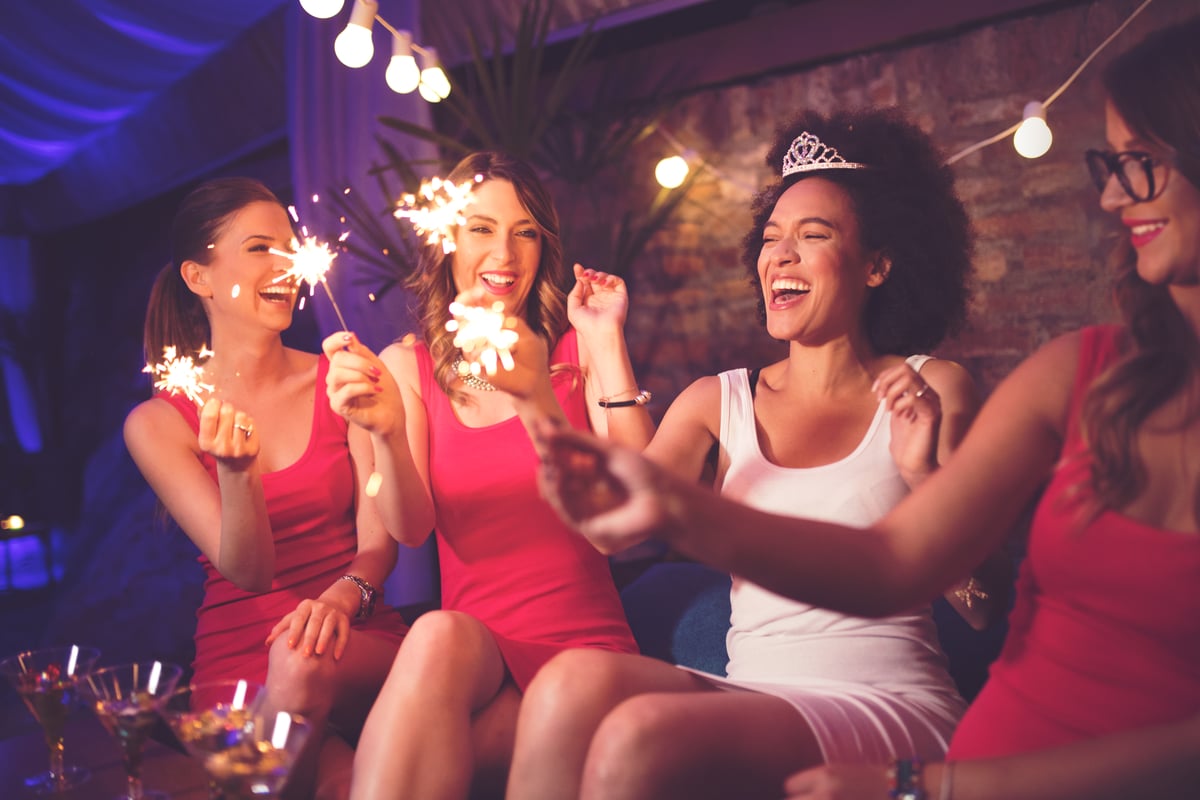 If you've ever been to a Hen's Night, you know it's usually filled with a few spicy moments. 
But how much is too much? 
Mamamia wanted to find out the weirdest and wildest experiences women have had at a Hen's Party, to show that even the most unsavoury moments are not a singular experience. 
Watch Mamamia Outloud: How much should you put in a wedding wishing well? Post continues after video. 
Here's what they had to say.
Sarah
"I was on a Hen's a few years ago that was a weekend away to Melbourne. The whole time everyone was pretty loose, including the girls in relationships (I was single). One night we couldn't find the Hen, so we followed a trail of her Hen paraphernalia (sash, tiara, etc) and found her in the corner kissing a (wait for it) guy who was on HIS bucks night. Safe to say the party ended pretty quickly and left us all with a bad taste in our mouth. They got married a few weeks later, but the marriage didn't last very long."
Rose
"My cousin got married about a decade ago, and I was not of legal drinking age yet so I couldn't go. However, I am thankful I didn't because I found out from a mutual friend that they were doing lines of coke the whole night - to the point where the Hen's nose was bleeding profusely. Apparently they had to throw out all the gifts, because on top of being high, she was also so drunk that she vomited AND got blood all over her new lingerie and robes. Completely unsalvageable! Every single person there was apparently dying to go home."
Valentina
"One of my girlfriends really wanted a stripper for her Hen's so the rest of us - about 10 women - all chipped in to get her a guy we thought she'd find handsome. He showed up in a fireman's outfit and it looked like it was going to go well, but he quickly stripped fully naked in the space of one song, and that was it. $300 for three minutes of very bad entertainment. We'd imagined some sort of well-endowed Magic Mike type guy, but instead we got what turned out to be a depressed, middle-aged divorcee. And straight after the one song was over, he got dressed and started telling all the girls about his ex wife - who he hated but also still kind of missed. He was there for hours - we couldn't get rid of him! It was so messy and really killed the vibe of what was supposed to be a sexy night of celebrating love and marriage!"