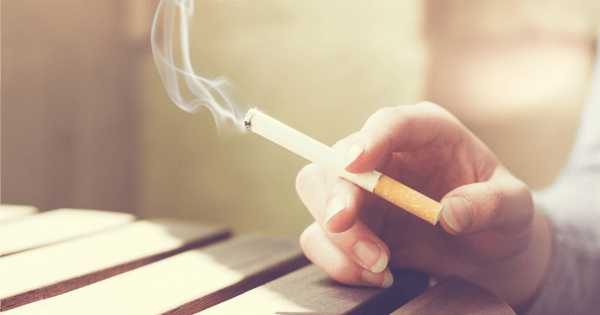 I started smoking in the same way so many of us do: with friends. I'd been adamant my entire life that I would never touch a cigarette. It was a dirty habit and definitely not 'me', I would constantly tell myself as I watched people around me picking it up.
That was until one night in my early 20s. It was the end of semester at uni and of course, a group of us celebrated by going to the city and having some drinks at a bar. I remember sipping on a cocktail, chatting away and having fun, when my friend Billy who happened to be a regular smoker presented me with a cigarette.
"No thanks," I immediately declined with a smile, having another sip of my cocktail. "Come on, try one! It won't hurt, they're mint flavoured too. Just pop the ball in the filter. You'll like it," Billy responded as he waved the cigarette in my face.
Being coaxed by the trendy idea of having a mint flavoured cigarette (that was a thing?), both my best friend Lisa and I, who had also never smoked before, agreed to try it. That's when it all started. From there, smoking became a social habit. Go out for a few drinks, have a few ciggies.
Lisa and I only ever smoked when we were out together and never bought our own packets, only bumming off the people around us because WE WERE DEFINITELY NOT SMOKERS. No way no how. If you don't buy your own packet, you can't be a smoker, am I right? At least that's what we told ourselves to *cough* feel better *cough*.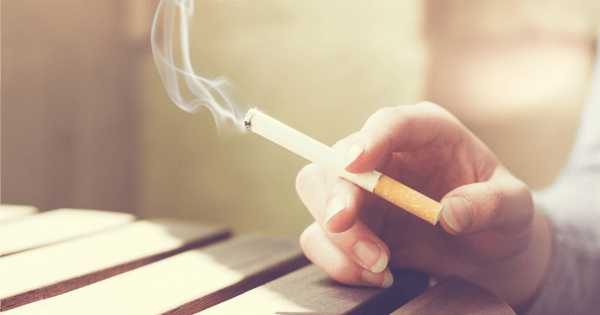 "From there, smoking became a social habit. Go out for a few drinks, have a few ciggies." Image via iStock.
So for a few months we went along happily social smoking, having a cigarette here or there, until one day when Lisa hopped in my car and pulled out her own packet. To be honest, I felt somewhat relieved. I'd wanted to buy my own packet as well but felt too guilty to break our deal. But now that Lisa had caved first, it was okay if I did too.