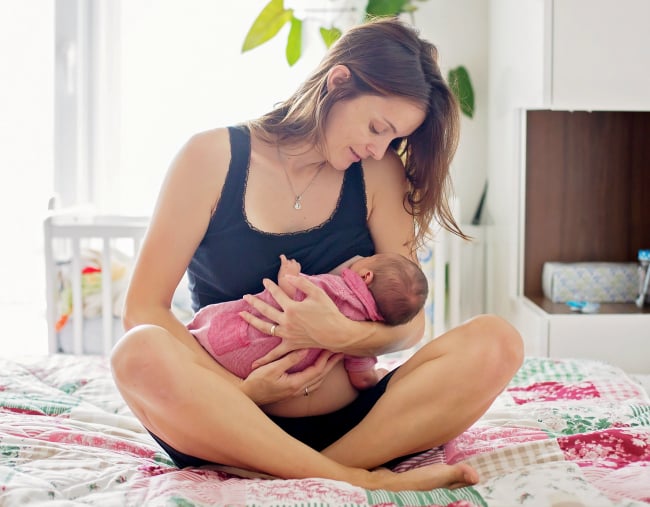 Sarah and Tim called me desperately. They were exhausted and it seemed that no matter what they did, they couldn't settle George, their four-week-old baby. George was squirmy and crying with tummy pains. He would only sleep for very short spells if he was held and rocked constantly.
I checked baby George's feeding and attachment at the breast, took a history, including what kind of birth he had experienced and observed how Sarah and Tim were handling him. They were attuned parents resting at home. George hadn't been bustled about by visitors or outings that may have overstimulated his immature nervous system. George had no issues such as a tongue or lip tie that could have contributed to his restlessness while feeding and no obvious preferred side.
His attachment was good and he was transferring milk well. Sarah's diet was healthy and natural. So I asked if there were any foods she had craved or binged on during pregnancy. While there is a paucity of evidence and differing opinions about whether babies can be sensitised to foods in utero, it can often give a clue to what the mother may be binging on. Tired mums on automatic pilot often can't really think straight.