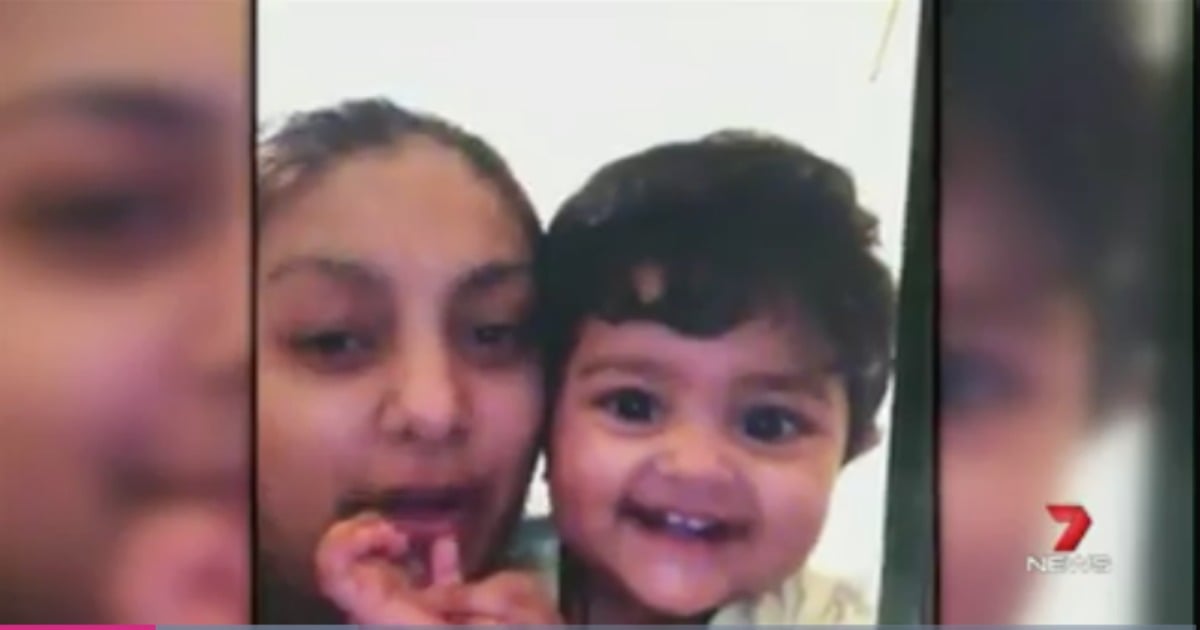 It's been called chilling and disturbing by some.
Coquettish and sweet by others.
A mother reaching out to an estranged husband? A last attempt to reunite a family?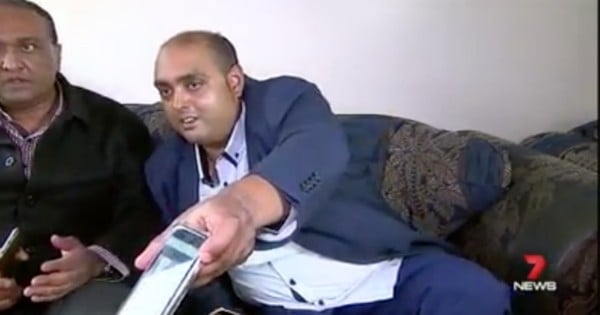 Sameer Sahib shows the video to news reporters. Image via 7 News.
Its the last video sent by Sofina Nikat to her estranged husband, Sameer Sahib just two days before she allegedly murdered their 14-month old girl.
The devastated father of Sanaya Sahib has appeared before a raft of cameras on prime time TV last night speaking of his heartbreak, his shock and his horror at the murder of his daughter.
The couple separated a year ago and Sameer Sahib admits his contact with his 14-month-old daughter had been limited since then. He told Seven and Ten News that he had not seen his daughter since November, but on Wednesday last week his former partner called him "out of the blue" for him to come and visit.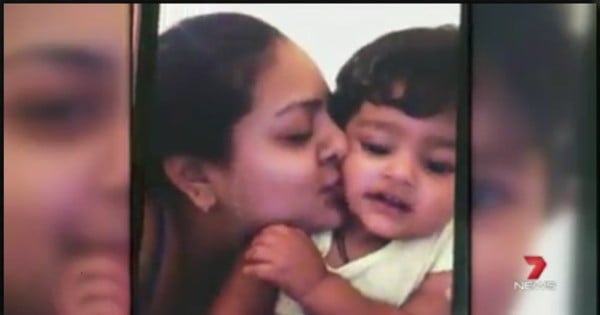 The last video sent by Sofina Nikat to her estranged husband, Sameer Sahib Image via 7 News.
According to The Age Sofina Nikat and Sameer Sahib were an arranged marriage, Nikat brought over from Fiji to marry the older man.
It was an arranged marriage that, according to reports went sour.
Yesterday The Age reported, "within months of Sanaya's birth, the relationship became abusive and Ms Nikat was isolated."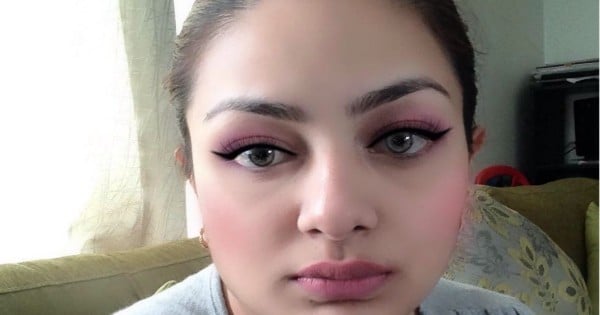 Sofina Nikat came to Australia in an arranged marriage. Image via Facebook.
But just last week the young mother appeared to reach out to her former husband. Mr Sahib said that after blocking his calls for six months, his former wife rang to ask him to visit their toddler.
"She just said it's been a long time, come see her," he said.
On Thursday they met up, and Mr Sahib said his daughter and her mother both looked "really bubbly" when he saw them and he had no concerns about his daughter's safety.
He shared a video sent to him on Thursday. His last memories of his daughter,  in which Sofina Nikat poses and cuddles with Sanaya, it was sent him just two days before the 14-month-old was murdered.
In the video Sofina appears with her daughter and tells Sameer Sahib she misses him.
"Hello, how are you doing? I miss you. Miss you lots." she says coyly to the camera as their little girl giggled next to her.
Sofina Nikat - the picture of a loving mother  - looks happy as she kisses her daughter and cuddles her – the little girl tries to grab for the phone gurgling and smiling.