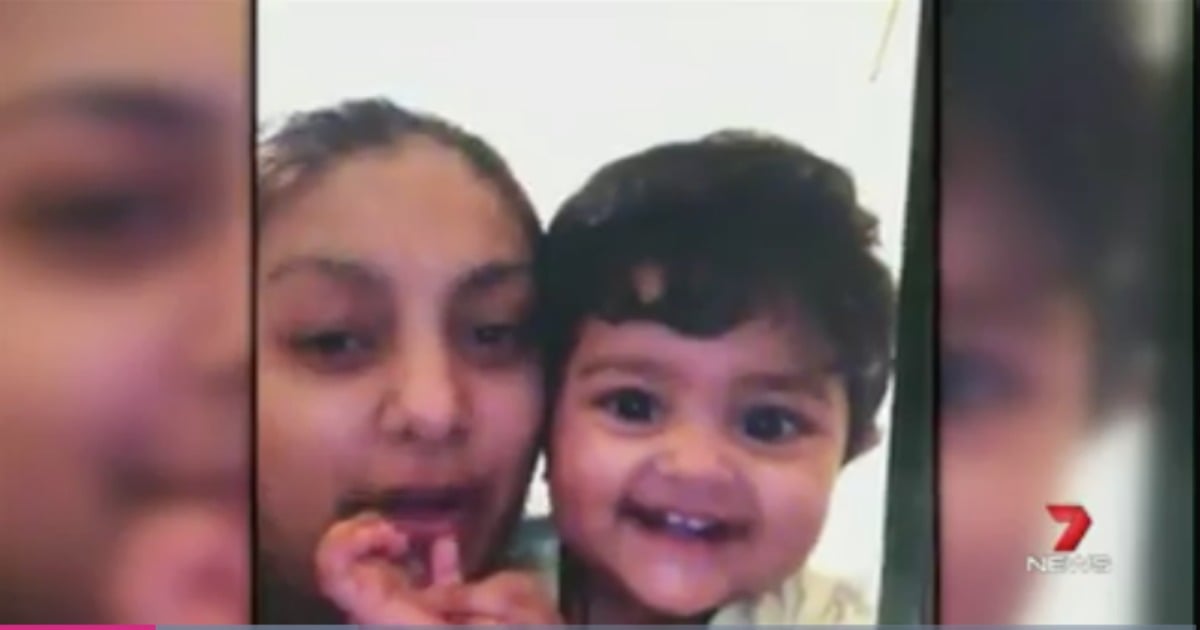 It's been called chilling and disturbing by some.
Coquettish and sweet by others.
A mother reaching out to an estranged husband? A last attempt to reunite a family?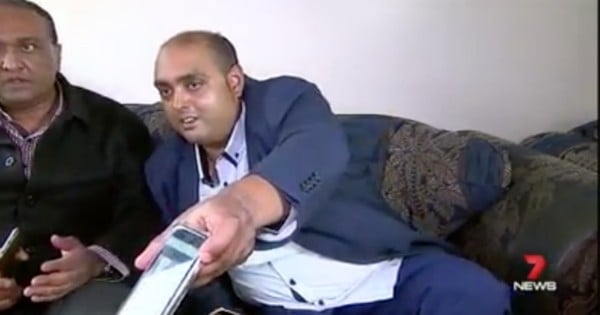 Sameer Sahib shows the video to news reporters. Image via 7 News.
Its the last video sent by Sofina Nikat to her estranged husband, Sameer Sahib just two days before she allegedly murdered their 14-month old girl.
The devastated father of Sanaya Sahib has appeared before a raft of cameras on prime time TV last night speaking of his heartbreak, his shock and his horror at the murder of his daughter.
The couple separated a year ago and Sameer Sahib admits his contact with his 14-month-old daughter had been limited since then. He told Seven and Ten News that he had not seen his daughter since November, but on Wednesday last week his former partner called him "out of the blue" for him to come and visit.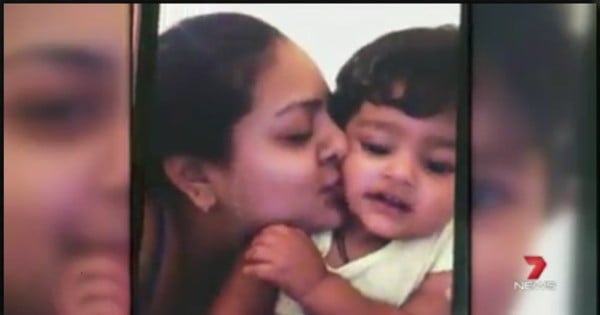 The last video sent by Sofina Nikat to her estranged husband, Sameer Sahib Image via 7 News.
According to The Age Sofina Nikat and Sameer Sahib were an arranged marriage, Nikat brought over from Fiji to marry the older man.
It was an arranged marriage that, according to reports went sour.
Yesterday The Age reported, "within months of Sanaya's birth, the relationship became abusive and Ms Nikat was isolated."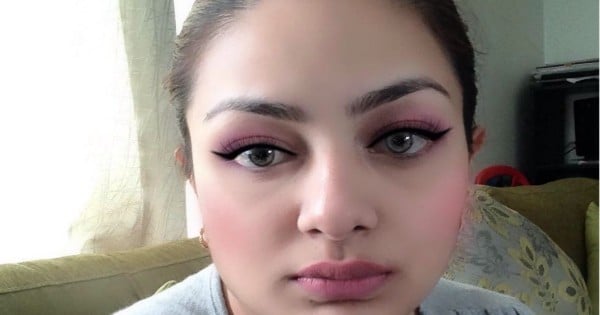 Sofina Nikat came to Australia in an arranged marriage. Image via Facebook.
But just last week the young mother appeared to reach out to her former husband. Mr Sahib said that after blocking his calls for six months, his former wife rang to ask him to visit their toddler.
"She just said it's been a long time, come see her," he said.
On Thursday they met up, and Mr Sahib said his daughter and her mother both looked "really bubbly" when he saw them and he had no concerns about his daughter's safety.
He shared a video sent to him on Thursday. His last memories of his daughter,  in which Sofina Nikat poses and cuddles with Sanaya, it was sent him just two days before the 14-month-old was murdered.
In the video Sofina appears with her daughter and tells Sameer Sahib she misses him.
"Hello, how are you doing? I miss you. Miss you lots." she says coyly to the camera as their little girl giggled next to her.
Sofina Nikat - the picture of a loving mother  - looks happy as she kisses her daughter and cuddles her – the little girl tries to grab for the phone gurgling and smiling.
Mr Sahib told media he couldn't believe the events that had occurred.
"I didn't have much time to play with her, just a life cut so short," he said.
"We will miss out on all the fun things in life, taking her down to the park. Buying her a car, getting her married."
"I saw her last Thursday and she wanted to come in my lap. I just wish I brought her home with me."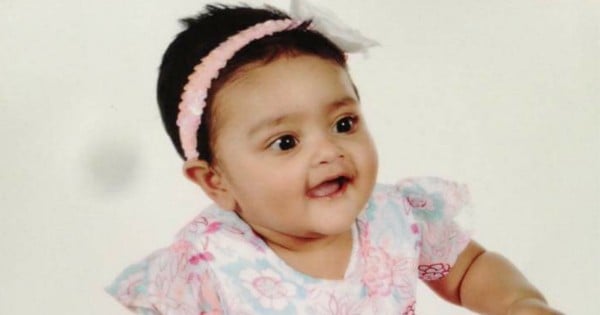 Sanaya was just 14-months-old. Image via Facebook
On Saturday it is alleged his former wife murdered her daughter and dumped her in a creek in Heidelberg West.
She told police that a drunken shoeless man pushed her to the ground and snatched Sanaya from her pram, but on Monday Detective Senior Sergeant Stuart Bailey said the accused had made a "full confession" to the murder of her daughter.
Yesterday Nikat refused to appear in court where she was charged with her daughter's murder,  the court was told that mental health issues prevented her from entering the courtroom.She did not enter a plea and her lawyer, when asked if she was at risk of self harm said: "It's got to be a live issue."
She will next appear in August.
She will next appear in August. Image via Facebook.
As she waits in custody coming to terms with the death of her daughter other avenues that may have led to the little girl's death indirectly are being examined.
A government investigation into Sanaya's death will be launched today with the Victorian minister for families and children, Jenny Mikakos saying the investigation would focus on whether "strict protocols" had been followed. "There are strict protocols in place between agencies and services when it comes to sharing information about children,"
"The minister has requested the Commissioner for Children and Young People investigate the death of Sanaya to determine whether these protocols have been followed by the Department of Health and Human Services and all related agencies."
For Sameer Sahib the next step is his daughter's funeral, it will take place on Saturday.
"When I heard the news it was the worst day of my life. When she was born it was the best day of my life."
"It's just come to a really sad end," he said.
For help: Lifeline 13 11 14. Kid's Helpline: 1800 55 1800. DV and Sexual Abuse hotline 27/4: 1800 737 732 Men's helpline: 1300 78 99 78