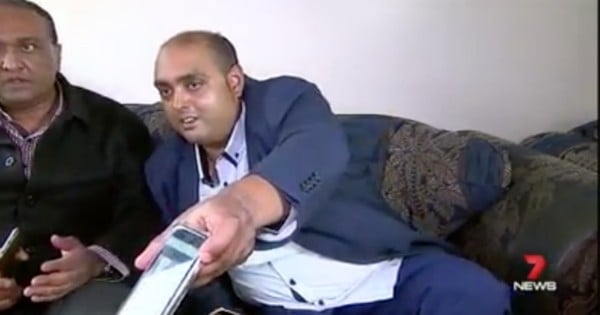 It's been called chilling and disturbing by some.
Coquettish and sweet by others.
A mother reaching out to an estranged husband? A last attempt to reunite a family?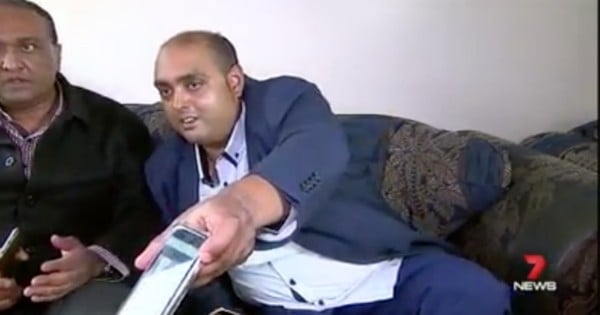 Sameer Sahib shows the video to news reporters. Image via 7 News.
Its the last video sent by Sofina Nikat to her estranged husband, Sameer Sahib just two days before she allegedly murdered their 14-month old girl.
The devastated father of Sanaya Sahib has appeared before a raft of cameras on prime time TV last night speaking of his heartbreak, his shock and his horror at the murder of his daughter.
The couple separated a year ago and Sameer Sahib admits his contact with his 14-month-old daughter had been limited since then. He told Seven and Ten News that he had not seen his daughter since November, but on Wednesday last week his former partner called him "out of the blue" for him to come and visit.