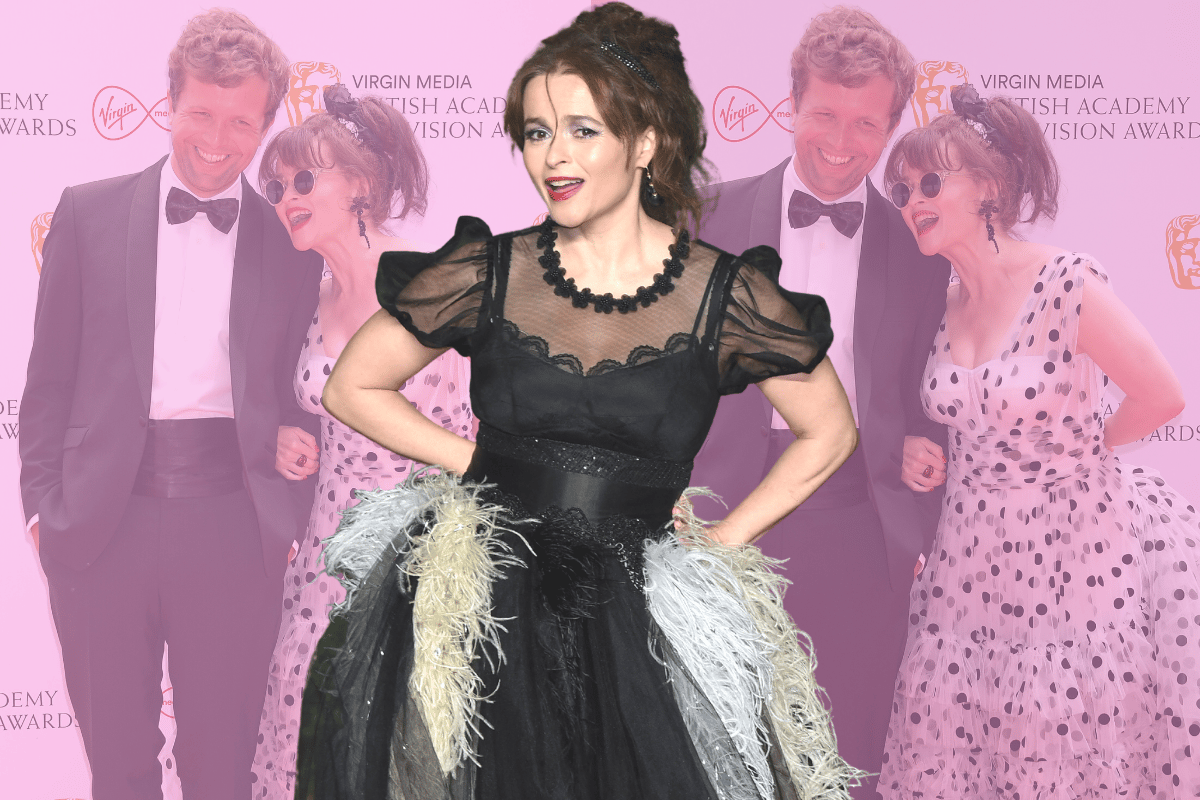 British actor Helena Bonham Carter has been stealing scenes for three decades now, in a string of iconic films like the Harry Potter franchise as Bellatrix Lestrange, Fight Club, Sweeney Todd and The King's Speech.
She's best known for her no-nonsense attitude, eccentricity and ironic humour, perhaps best summed up in this quote of hers: "I hate this image of me as a prim Edwardian. I want to shock everyone." 
And life in the spotlight has been complex for Bonham Carter. Relationship breakdowns and public affairs have been part of her story, including her high-profile marriages with directors Kenneth Branagh and Tim Burton.
It was after her second separation that Bonham Carter experienced a rebirth of sorts. And it had a lot to do with two different factors - a new relationship and a role of a lifetime.
Watch: The best bit about being in your 40s. Post continues below.
Bonham Carter comes from an incredibly rich and privileged background in the upper-class suburbs of London. Her great grandfather was Britain's former Prime Minister Herbert Henry Asquith and Bonham Carter was the granddaughter of a Baroness.
But the wealth she grew up amongst didn't shield her from struggles.
Her mother had a serious medical episode when Bonham Carter was five and didn't recover until a few years down the track. Her father then suffered a stroke that left him living with a severe disability.
Regardless of the challenges, the family remained incredibly close. Bonham Carter even went on to live with her parents until she was 30.
"Looking back, I'd been staying because of my dad - to try to make it better in some way," she told The Guardian. "I thought, crazily, somehow, if I remain a child, I will make up for what happened to dad."