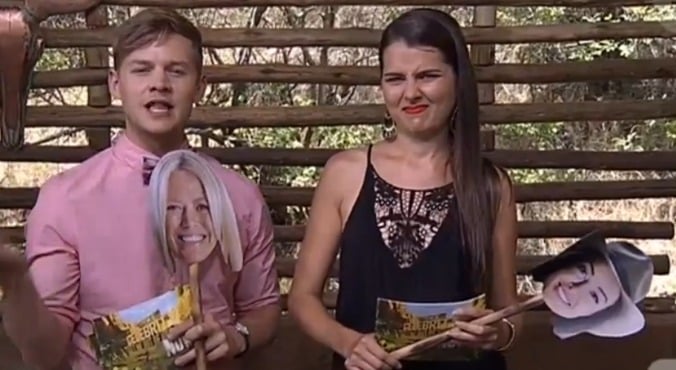 Image: Ten Play.
She may not have won the heart of Sam Wood, but Heather Maltman seems to be doing a great job back on our screens hosting I'm A Celebrity… Get Me Out of Here NOW!
While she might have been a firm favourite on The Bachelor, the response to her latest show haven't been quite so favourable, with many viewers slamming her presenting as "awkward".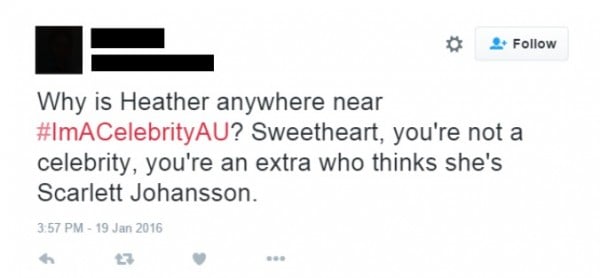 After nine episodes, Maltman has finally responded to the criticism - in the classiest way possible, of course.
"Life can be tricky. We all make mistakes and can do the wrong thing. As long as you can look after the guy beside you and say 'do your thing man. Just don't judge me if I do mine!' Then you might do ok at life," she wrote on Instagram.
"I'm not near perfect... We've all seen that. Bahaha but I do my best. That's all you can ask of anyone. #IACNow @imacelebrityau I hope we can stop hating on either side and just see no one is perfect and send some love."