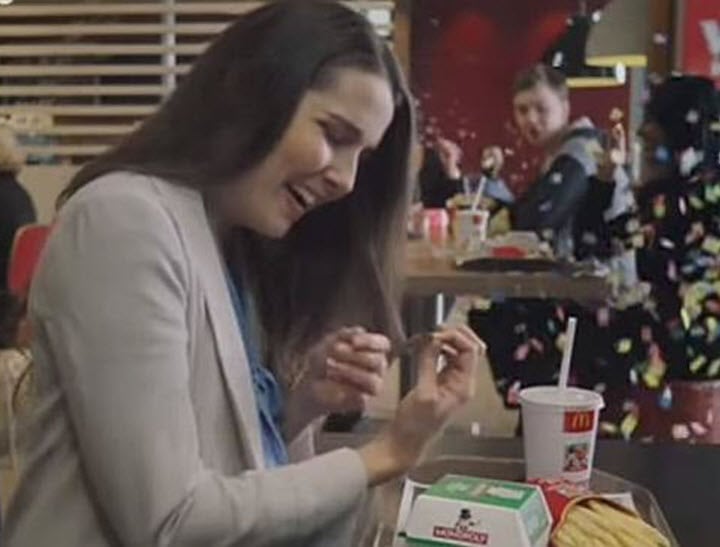 It's a pretty tough role, but someone had to do it.
Heather Maltman, aspiring filmmaker and amateur actor who is currently attempting to be the best girlfriend of all of Sam Wood's remaining picks on The Bachelor, has found her true calling in life, getting irrationally excited over a burger.
Just quietly: Rosie's hilarious recaps of The Bachelor are the best part of the show. Get on that here.
The 29-year-old is starring in a McDonald's commercial to promote their Monopoly campaign, where you can buy a burger and win lots of cash.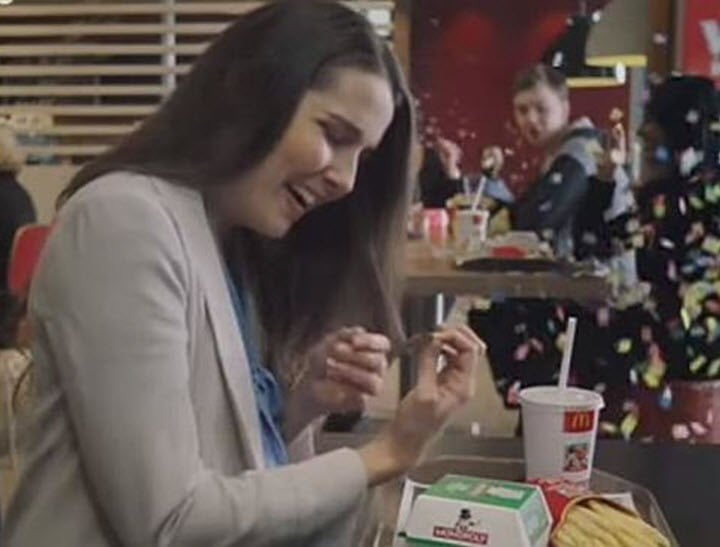 Maltman is pictured for approximately one second in the 30-second advert, and nails her part. She sips from a cup, takes a sticker off her burger box and smiles.
You can watch the ad below. Post continues after video.