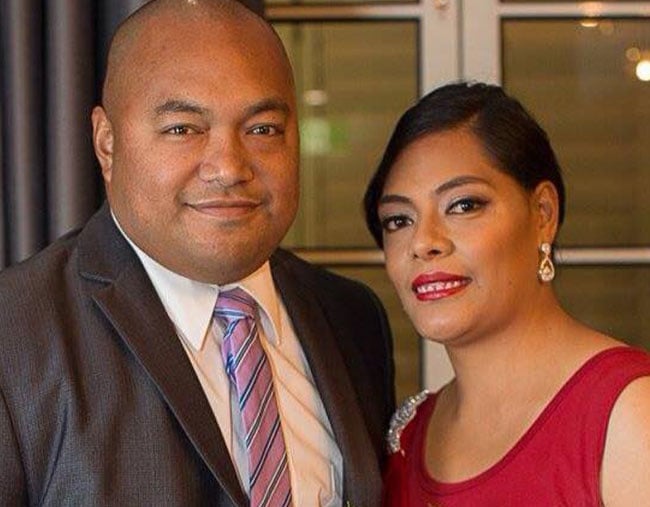 Warning: This article contains information about the loss of a child that may be distressing for some readers.
1. Heartbroken father delivered his own daughter in a "short-staffed" NSW hospital, only to watch her stop breathing in his arms.
A grief-stricken father who was forced to deliver his own baby because a Sydney hospital was so short-staffed has broken down at an inquest while reliving the ordeal of losing his daughter, AAP reports.
Sam Amone was alone with his pregnant wife Sharon at Fairfield Hospital in November 2014 when their little girl was born with the umbilical cord wrapped around her neck.
Now, more than three years after his daughter Manusiu stopped breathing in his arms, the emotional dad on Monday told the inquest he frantically called for help and pressed the emergency button, but received no answer.
"As soon as she had the baby I just ran outside and screamed for someone to come," Mr Amone told Glebe Coroners Court.
A registrar arrived within two minutes to remove the umbilical cord, but the father of three said it felt like "an age".
The inquest heard that a nurse was then able to induce breathing by slapping the newborn on the buttocks, but within 15 minutes the parents knew something wasn't right.
His wife wiped tears from her eyes in court as her husband, voice breaking, remembered his daughter struggling to breathe as he held her.
"Her breathing seemed short, as if she was gasping for air," Mr Amone said via phone hook-up.
The baby had turned pale and although a midwife tried to resuscitate her, she could not be revived, the court heard.
Workloads and rostering at the hospital will be investigated during the inquest, and a lawyer representing South Western Sydney Local Health District acknowledged that aspects of the care provided were "deficient".
Patrick Rooney, for the NSW government, told the inquest changes have since been rolled out with paediatric and midwifery staffing levels increased.
Shortly before the child's birth, Ms Amone was given 150 milligrams of painkiller Pethidine, with an autopsy report finding the drug's toxicity most likely caused Manusiu's death.
The inquest will hear expert testimony describing that dosage as excessive during advanced labour due to the risk of respiratory damage.
The doctor who rushed into the birthing unit to finish delivering Manusiu told the inquest that 100mg of the drug is usually only used in the early stages of labour.
Fairfield Hospital obstetrics registrar Chee Tan said nurses were usually understaffed at the hospital, but that night in 2014 was especially busy.