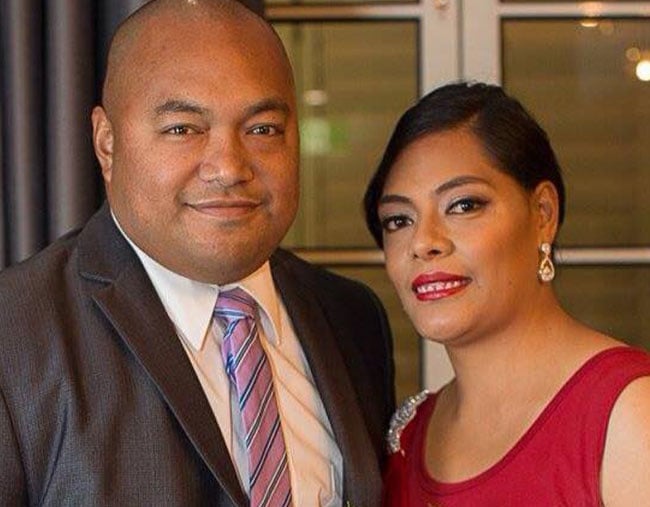 Warning: This article contains information about the loss of a child that may be distressing for some readers.
1. Heartbroken father delivered his own daughter in a "short-staffed" NSW hospital, only to watch her stop breathing in his arms.
A grief-stricken father who was forced to deliver his own baby because a Sydney hospital was so short-staffed has broken down at an inquest while reliving the ordeal of losing his daughter, AAP reports.
Sam Amone was alone with his pregnant wife Sharon at Fairfield Hospital in November 2014 when their little girl was born with the umbilical cord wrapped around her neck.
Now, more than three years after his daughter Manusiu stopped breathing in his arms, the emotional dad on Monday told the inquest he frantically called for help and pressed the emergency button, but received no answer.
"As soon as she had the baby I just ran outside and screamed for someone to come," Mr Amone told Glebe Coroners Court.
A registrar arrived within two minutes to remove the umbilical cord, but the father of three said it felt like "an age".
The inquest heard that a nurse was then able to induce breathing by slapping the newborn on the buttocks, but within 15 minutes the parents knew something wasn't right.
His wife wiped tears from her eyes in court as her husband, voice breaking, remembered his daughter struggling to breathe as he held her.
"Her breathing seemed short, as if she was gasping for air," Mr Amone said via phone hook-up.
The baby had turned pale and although a midwife tried to resuscitate her, she could not be revived, the court heard.
Workloads and rostering at the hospital will be investigated during the inquest, and a lawyer representing South Western Sydney Local Health District acknowledged that aspects of the care provided were "deficient".
Patrick Rooney, for the NSW government, told the inquest changes have since been rolled out with paediatric and midwifery staffing levels increased.
Shortly before the child's birth, Ms Amone was given 150 milligrams of painkiller Pethidine, with an autopsy report finding the drug's toxicity most likely caused Manusiu's death.
The inquest will hear expert testimony describing that dosage as excessive during advanced labour due to the risk of respiratory damage.
The doctor who rushed into the birthing unit to finish delivering Manusiu told the inquest that 100mg of the drug is usually only used in the early stages of labour.
Fairfield Hospital obstetrics registrar Chee Tan said nurses were usually understaffed at the hospital, but that night in 2014 was especially busy.
Deputy State Coroner Derek Lee acknowledged the family wanted answers about why the tragedy occurred.
"No doubt your patience has been tested over the years," he said.
2. "It was a good thing she was on her phone, for once": How a teen's phone saved her family after their boat capsized off the Brisbane coast.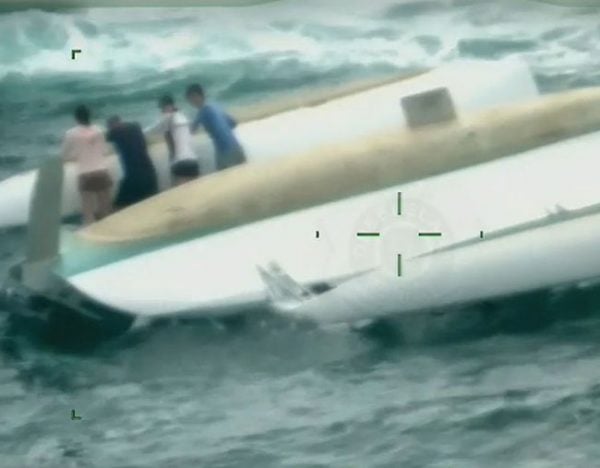 When the boat Alice and her family were on capsized off the coast of Brisbane in rough winds, the teenager had just one thought: hang on to your phone.
Speaking to 9 News, Alice said the accident happened "within about two seconds" after a huge gust of wind flipped the trimaran and trapped the family under the hull.
Clinging to her phone, and treading water with her father, her sister Jade and Jade's boyfriend, Alice knew it might be their only lifeline.
"I kind of thought to myself, 'it's waterproof, I'll need it' and just held on to it,' she told 9 News.
There was not enough reception for her call to '000' to go through, but Alice was able to send her mum Linda a text message.
"Linda if get this call 000 we are 4.5 miles south west from Moreton Island," the message read.
"Everyone is fine... we have capsized."
The family was rescued more than an hour later, just as mild hypothermia was beginning to set in.
Paul Burchall, from Brisbane Coast Guard, told 9 News Alice's quick-thinking might have saved her family's life.
"If the young daughter hadn't held on to her mobile phone, it could have been a different story... it could have been a tragedy," he said.
After their rescue, Alice's mum Linda joked that for once, it was a "good thing" Alice was glued to her phone.
3. Soak it up: lying in a hot tub might actually burn as many calories as a 30-minute walk.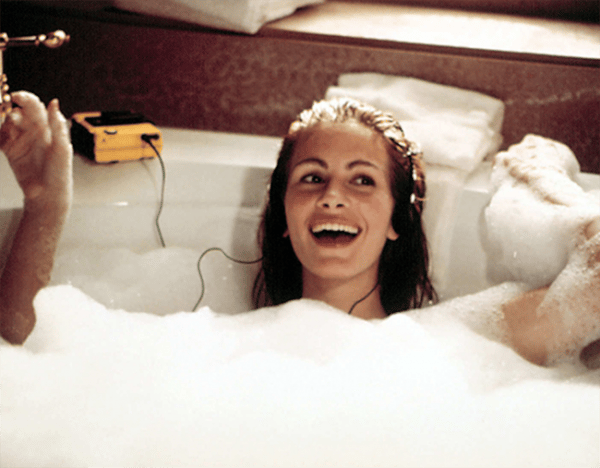 In what is arguably the best piece of research to ever be conducted, scientists in England have discovered a hot, hour-long bath can burn as many calories as a 30-minute walk.
The researchers from Loughborough University examined 14 men, sending them on a one-hour bicycle ride and then allowing them to take an hour-long bath in water at 40 degrees celsius, Daily Mail reports.
Unsurprisingly, the most calories were burnt cycling. But the relaxing bubble bath shed an additional 130 calories - about the same as a 30-minute walk. They say this is because of the increase in body temperature, also called "passive heating".
This "passive heating" - seen in saunas, as well as bubble baths - reportedly lowers blood sugar levels and reduces inflammation, as well as burning calories.
What better excuse is there? Some might call it luxurious, but now you can say - with authority - it's your very own version of 'working out'.
4. At least 38 people have died after a passenger plane crashed at Kathmandu airport in Nepal.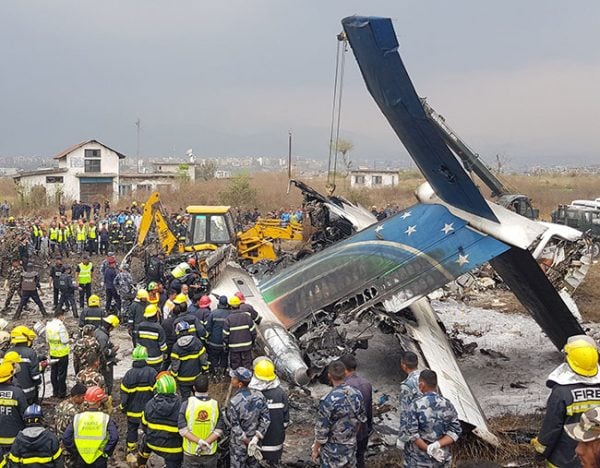 A passenger plane has swerved, crashed and burst into flames as it landed at Kathmandu airport in Nepal, killing at least 38 people, AAP reports.
A police official said at least 23 were injured.
The plane, a twin-propeller Bombardier Dash 8 flying from Bangladesh, swerved repeatedly before it crashed, landing near the runway.
Amanda Summers, an American who works in Nepal, watched the crash happen from the terrace of her home office.
"It was flying so low I thought it was going to run into the mountains," she said. She said it was unclear if it had reached the runway when it landed. "All of a sudden there was a blast and then another blast," she said.
Fire crews put out the flames very quickly, perhaps within a minute, she said, though clouds of thick, dark smoke rose into the sky above Kathmandu, the capital of the Himalayan nation.
The flight was arriving from Bangladesh, said an airport official who spoke on condition of anonymity because of airport policy.
An employee who answered the phone at the US-Bangla offices in Dhaka, the capital of Bangladesh, said no one was available to talk.
"I have no other details," said the employee, who refused to give his name. "But a bad incident has happened."
US-Bangla Airlines operates Boeing 737-800 and smaller Bombardier Dash 8 Q-400 planes.
5. Australia has won it's first Winter Paralympics gold medal in 16 years thanks to Simon Patmore.
Australia has claimed its first Winter Paralympics gold medal in 16 years with Simon Patmore taking out the snowboard cross in PyeongChang.
The 30-year-old also became the first Australian man to win medals at both a Winter and Summer Paralympics having won bronze in athletics at London 2012, AAP reports.
Patmore easily beat Italian Manuel Pozzerle in the two-man final of the upper limb disability class on Monday to win Australia's first medal of the Games.
Pollard was untroubled in the earlier rounds, qualifying third before winning through his head-to-head 1/8, quarter and semi-finals by comfortable margins.
He led Pozzerle from start to finish down the Jeongseon Alpine Centre course, with even a wobble midway through the race not enough to endanger his position.
"(I thought), 'oh s***'. Sorry. I thought it was over but thank God it was great snow conditions to keep me up," Patmore said.
"In the quarter-finals through to the final, I was holding back tears and holding back my emotion.
"My goggles fogged up as soon as I went over the line.
"I really want to show everyone that it can be done and all you have to do is just put in the effort and trust the process."
Patmore becomes Australia's first Winter Paralympic gold medallist since Michael Milton won four and fellow alpine skier Bart Bunting and his sighted guide Nathan Chivers two at Salt Lake City in 2002.
6. It's official: Tease the Whippet has officially been named the goodest doggo in the entire world.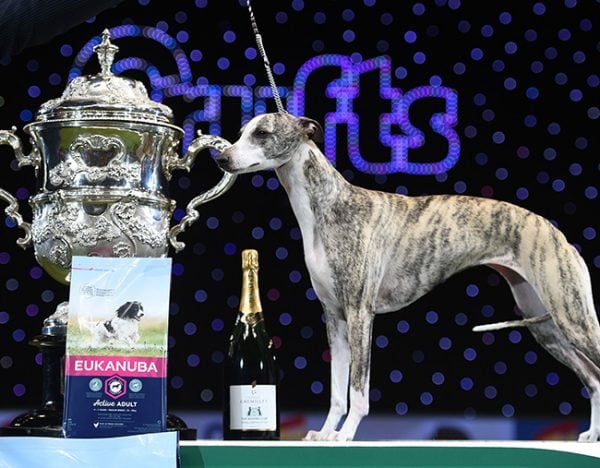 Tease, a Whippet from Scotland, has won the top prize at Britain's Crufts dog show in Birmingham, despite a dramatic ring invasion from a lone protester as the winners were announced.
The two-and-half-year old Hound breed, whose full name is Collooney Tartan Tease, beat six other finalists to be crowned best in show at the event, which began in 1891.
But, as the winners were being announced on live television, a man holding a sign reading "Crufts: Canine Eugenics" rushed onto the ring and was tackled to the ground by security staff, The Telegraph reports.
His sign was branded 'Peta' (People for the Ethical Treatment of Animals), and the group said later activists were at the event protesting extreme breeding.
Owner of the winning Whippet, Yvette Short from Edinburgh, held Tease close as the scuffle ensued, and said later the pup's victory was "incredible".
"It's just wonderful," she said, AAP reports.
The best in show award was the culmination of the four-day event, which attracted almost 21,000 competitors.
The runner up was a Pointer called Chilli, the winner of the Gundog breeds category.