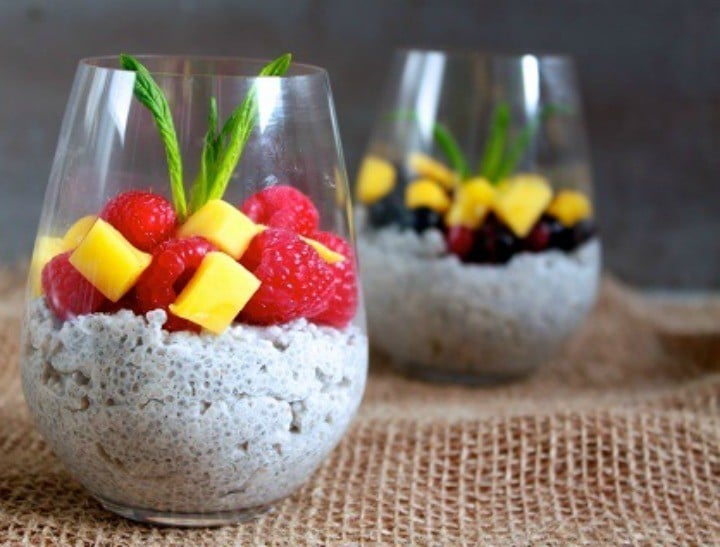 3:30pm hangry-ness be gone.
I go into the day with great intentions.
I have a wholesome breakfast, a healthy salad for lunch…and then 3:30pm hits, and I'd cut both arms off for a Snickers.
My healthy eating conscience gets buried somewhere under the large bag of Doritos I just inhaled and the guilt (and stomach pains) set in before I've finished my can of soft drink.
And I just. Can't. Help. It.
When it comes to that time in the afternoon- anything within arms' reach is a go. So, my personal solution? Putting healthy things within reach. Ground-breaking, right?
Simple but very, very effective.
 Just as an FYI, this post is sponsored by Vaalia. But all opinions expressed by the author are 100 per cent authentic and written in their own words.
Having an afternoon snack is definitely not unhealthy. But if the contents of the snack are sugar, salt and side of artificial colours and flavours, you're setting yourself up for a physical and mental breakdown come 4pm.
Related: 115 y/o woman: There are the 2 secrets to living a long, healthy life.
But smart snacking will keep your blood sugar stable, boosting your afternoon productivity and preventing you from inhaling the contents of your fridge when you get home.
These are my four go-to snacks when hangry-ness strikes.
1. Honey roasted chickpeas.
These are a perfectly tasty, crunchy substitute for a packet of chips, plus they're loaded with protein and fibre.
Ingredients:
1 400g can chickpeas, rinsed
1 tablespoon extra-virgin olive oil
2 teaspoons ground cumin
1/4 teaspoon ground allspice
1 tsp garlic powder
1 tbsp honey
1/4 teaspoon salt
Pre-heat your oven to 180 degrees. Drain, rinse and dry the chickpeas well using a paper towel or a salad spinner. Place the chickpeas, oil and spices into a bowl and mix well, then add the honey to this mix and stir. Spread the chickpeas evenly across a lined tray and bake until crisp. This should take around 30-40 minutes, but try to turn them every now and then so they roast
2. Tropical chia seed pudding.
 If you're on the 'superfood' bandwagon you'll know all about chia seeds. Their nutritional credentials are seemingly endless- full of fibre, protein, Omega-3 fatty acids and various micronutrients. And when mixed with a liquid, the seeds have a delicious pudding-like texture, which will keep you full for yonks.