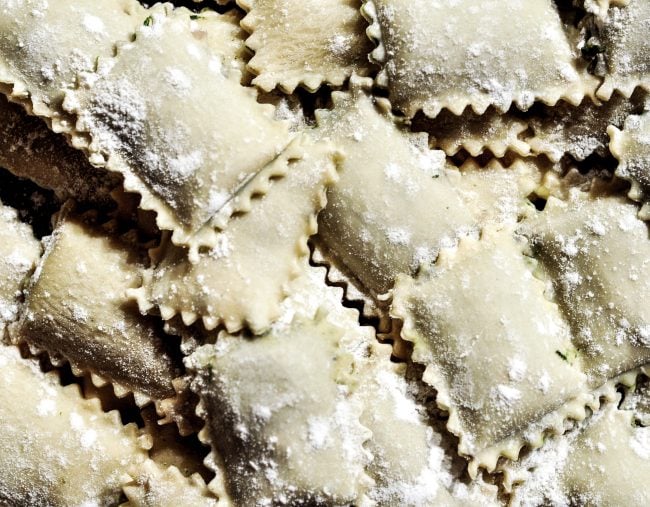 With winter well and truly under way, the craving for a warm bowl of bolognese or comforting carbonara couldn't be stronger.
Pasta is often frowned upon because of its carbohydrate level. But is it really that bad? How can we make this grain as healthy as possible?
Firstly, let's set the record straight. Pasta is a source of low-GI carbohydrate and a source of fibre, so the reason it often gets a bad rap is not for its own nutritional profile, but rather poor portion control or the sauces and side dishes that go with it.
What's a serve of pasta?
One serve of cooked pasta is half a cup, this contains roughly 20g of carbohydrate and is approximately 500kJ. An easier way to remember this is that one serve of pasta should fit into a cupped hand.
The Australian Dietary Guidelines recommend six serves of wholegrains (breads, cereals, grains etc.) a day for women, so depending on how you space out your wholegrain intake throughout the day, aiming for one serve of pasta as part of a main meal is acceptable.
Learn to know what these portions looks like, awareness when eating out is crucial. Restaurants can easily serve two cups of cooked pasta (aka four serves) in the one main dish!
What to choose?
Semolina pasta
Most pastas are made from semolina flour, making them low GI and reasonably high in protein, when compared to other grains.
Look for 'semolina' or 'durum' flour to be first listed when looking at the ingredients list of packaged pasta. It's not hard to find, with all leading supermarket brands being semolina pasta. Funnily enough, the size of the pasta could also matter. Choosing a smaller size like macaroni over a large pasta, like rigatoni, means you get more pieces, so it'll feel like you're eating more.
Wholemeal pasta
You can however, get a more nutritious option by opting for wholemeal pasta, containing more fibre, iron and B group vitamins. But be careful, it's tempting to fall into the trap of thinking that wholemeal is better/you can eat more of it. Whilst it has more fibre, it still contains a very similar amount of carbohydrate, so the portion size is still the same.
Gluten Free Pasta
If you're celiac or gluten free, there are now some pretty decent options out there. Pulse pasta (made from ground legumes), chickpea pasta, buckwheat pasta or rice flour pasta are all now readily available. Many of these are also lower in carbs than traditional pasta, but the texture is slightly different.