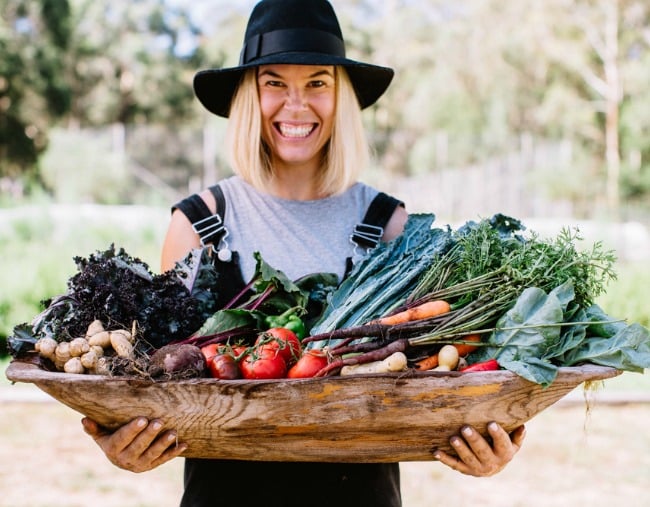 Bianca Monley used to work in the fitness industry, and she saw first-hand that there was a lack of healthy convenience foods available for people who wanted to eat healthy but had busy lifestyles.
She recognised a gap in the market and took action make a difference to people's lives. Eat Fit Food was born.
Read her interview with Mamamia.
What is Eat Fit Food?
Eat Fit Food was founded in 2002 when I was just 22. It began out of a true passion to change the way people perceive healthy eating and to make it easy for people with busy lifestyles to eat well. Working in the fitness industry at the time, I was tired of hearing people say their busy lifestyle was the reason they weren't looking after their health.
We were the pioneers of delivering fresh healthy meals in Australia at this time, and still remain the most respected, premium brand offering in the marketplace.
Bianca Monley. Image: supplied.
What were you doing before you went into business for yourself?
I was working as a sales consultant in the fitness industry and then worked as a waitress during the start-up phase of Eat Fit Food.
What made you want to start your own business?
I love food and exercise. In my time working in the gyms I became increasingly frustrated at the lack of healthy convenience foods available. The kinds of foods people thought were beneficial for weight loss just astounded me.
Clients would often choose boring, tasteless meals (e.g. Diet Coke, a can of tuna and salad) or opted for processed ingredients or powders. So, I recognised a gap in the market and decided to take action.
My aim was always to make people's lives much easier and to have an impact on making them feel amazing.
How did you come up with the name?
I wanted to relate it to living fit and loving food. Eat Fit Food was born.
Describe the staff/ownership structure of Eat Fit Food.
We have 50 staff across Sydney and Melbourne. I am 100 per cent owner and director of the company.
Did you require investment to start your business? 
I have never raised investment. I literally begged from family and friends initially for small loans here and there to help grow the business. Over the years, I have reinvested everything back in to grow it further.
What kind of advice did you get before you started and from who?
My dear friend James Miller who co-founded Sumo Salad was my first business mentor. We sat for hours over excel spreadsheets going through everything. Knowledge is power and an excel spreadsheet never lies.
What's the single best piece of advice you were given?
He taught me something I have never forgotten. If something or someone is hindering your business, end it as soon as possible rather than delaying the process. This stops the cancer growing, so to speak, so you can focus your energy on being more productive.
What's the one bit of advice you would give yourself if you were starting again?
Build a positive, powerful, passionate team that lives and breathes your mission as much as you.
At Mamamia we have an expression "flearning" – failing and learning. What have been your biggest flearnings since you have started your business?
Never take your finger off the pulse, know everything about your business inside and out in all departments. Don't spread yourself too thin, focus on your core business, goal and mission. Remind yourself of this every morning.
Losing sight of the above have been my biggest flearnings. When my business was at its peak I stepped back a little to focus on having my three young children now two, three  and four. It taught me no one will ever be as passionate about your business as you, and that passion builds the dream team that help grow your business with you and have your back every step of the way.
Scroll through to see some of the delicious healthy food available at Eat Fit Food. Images supplied. (Post continues after gallery.)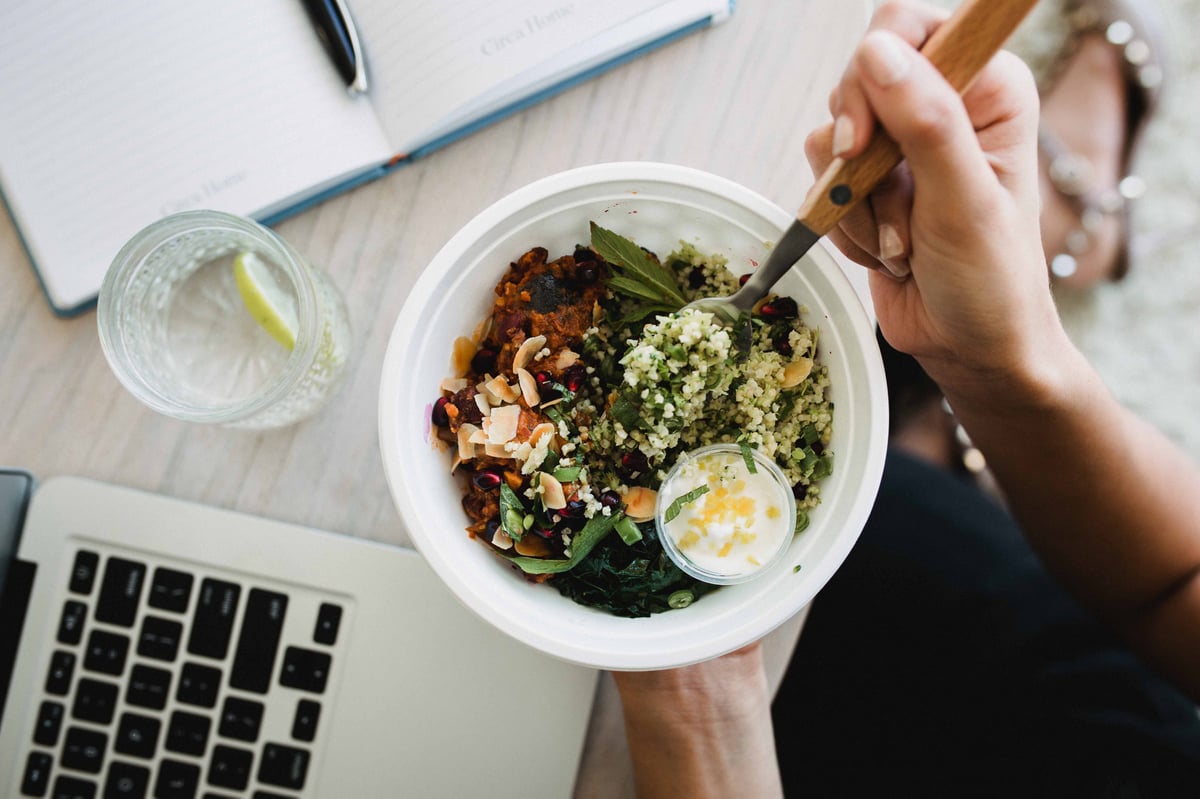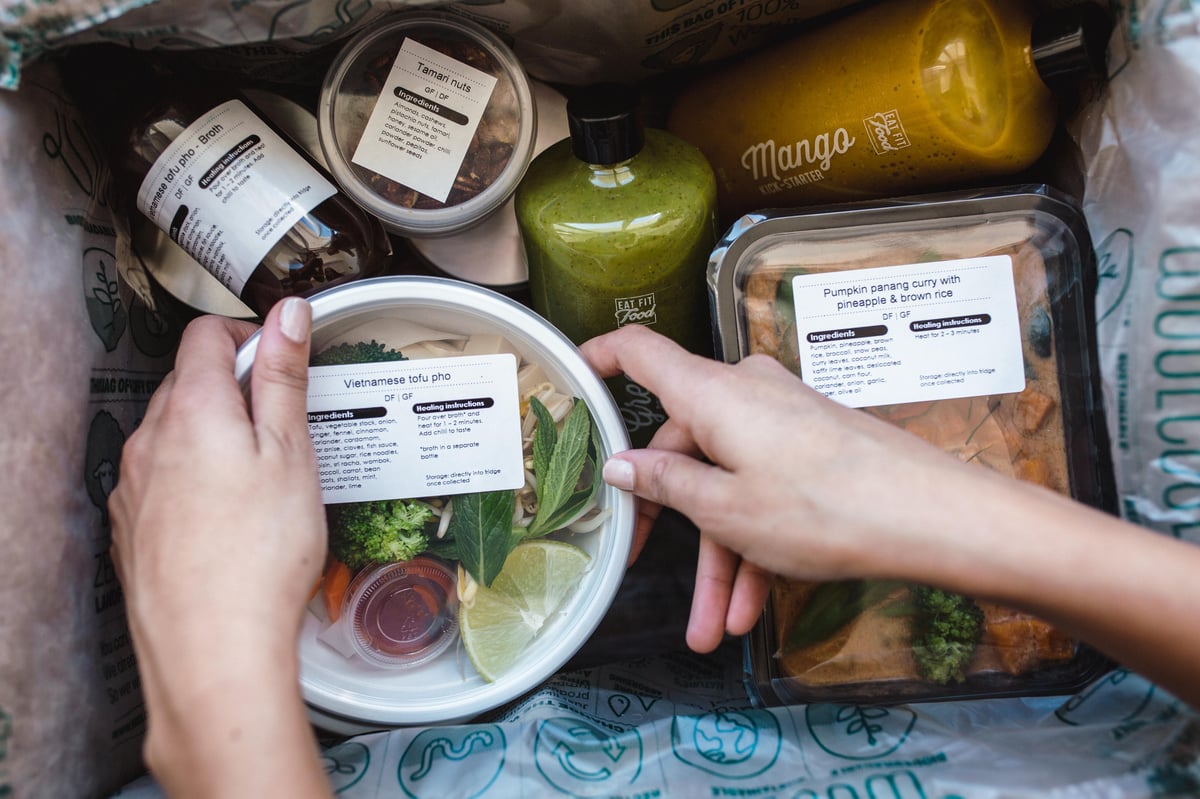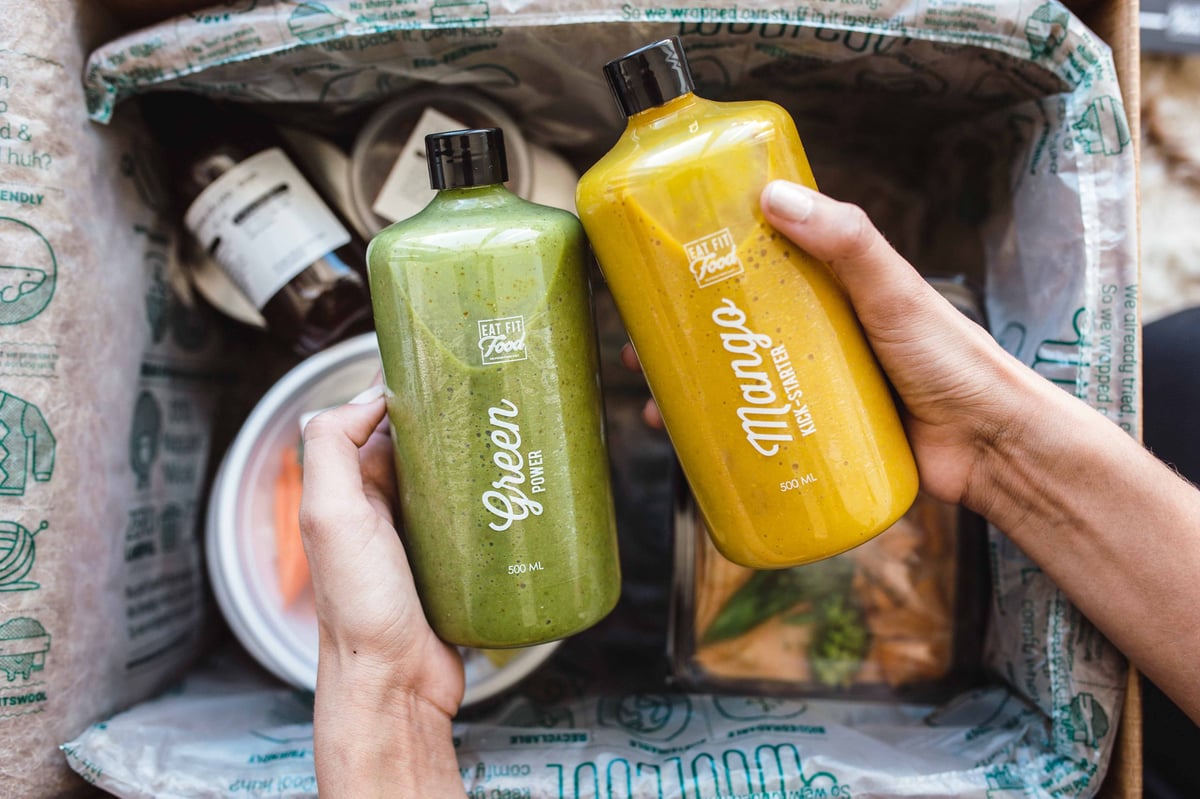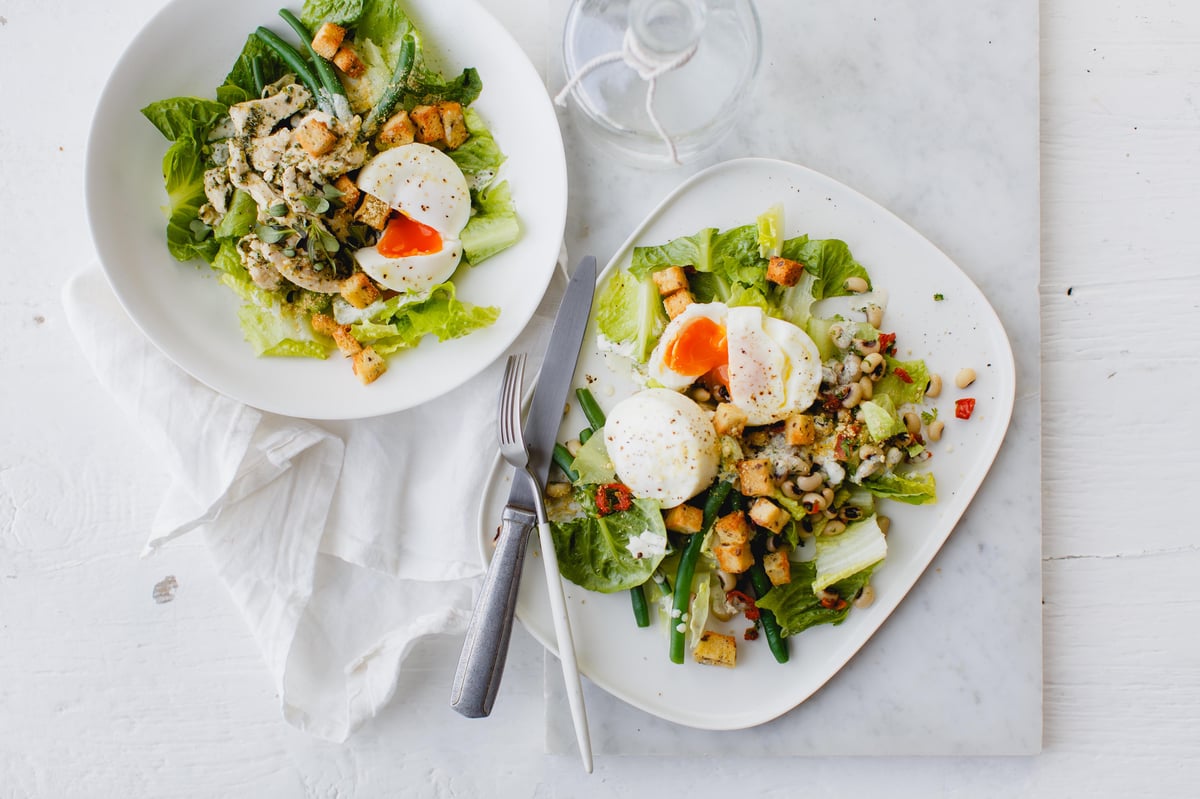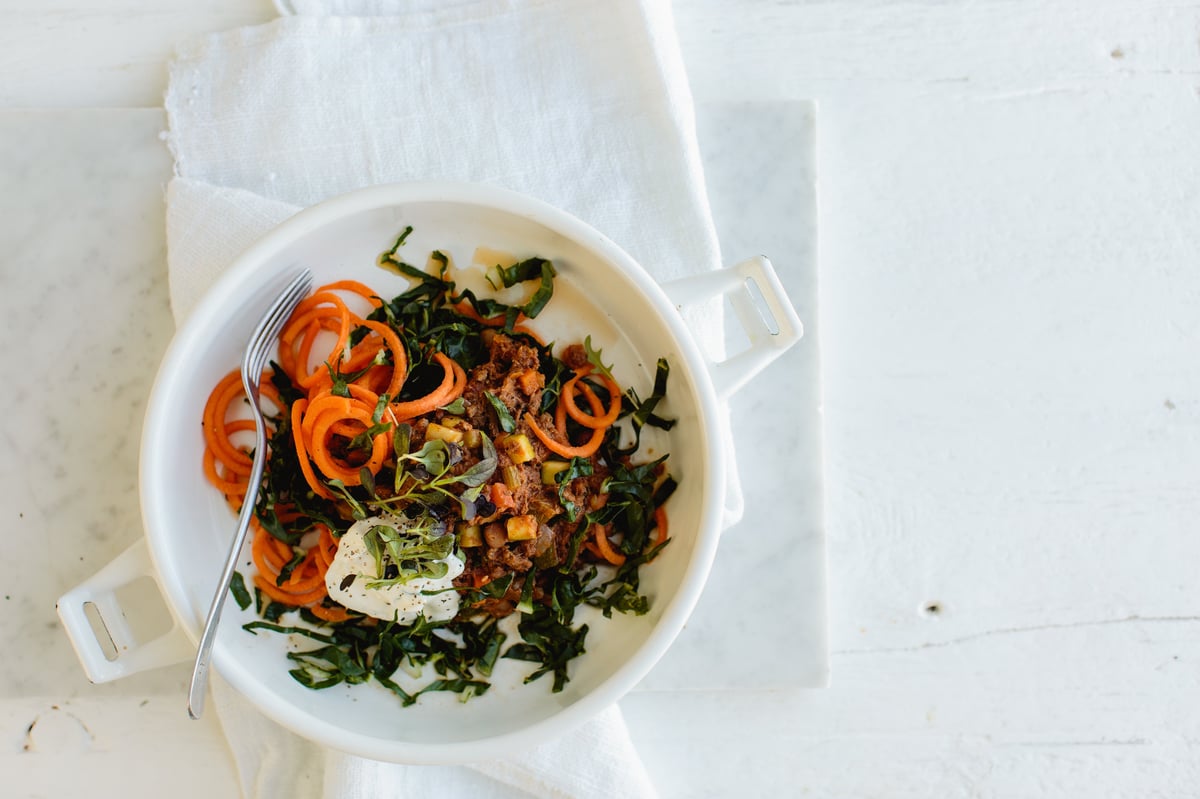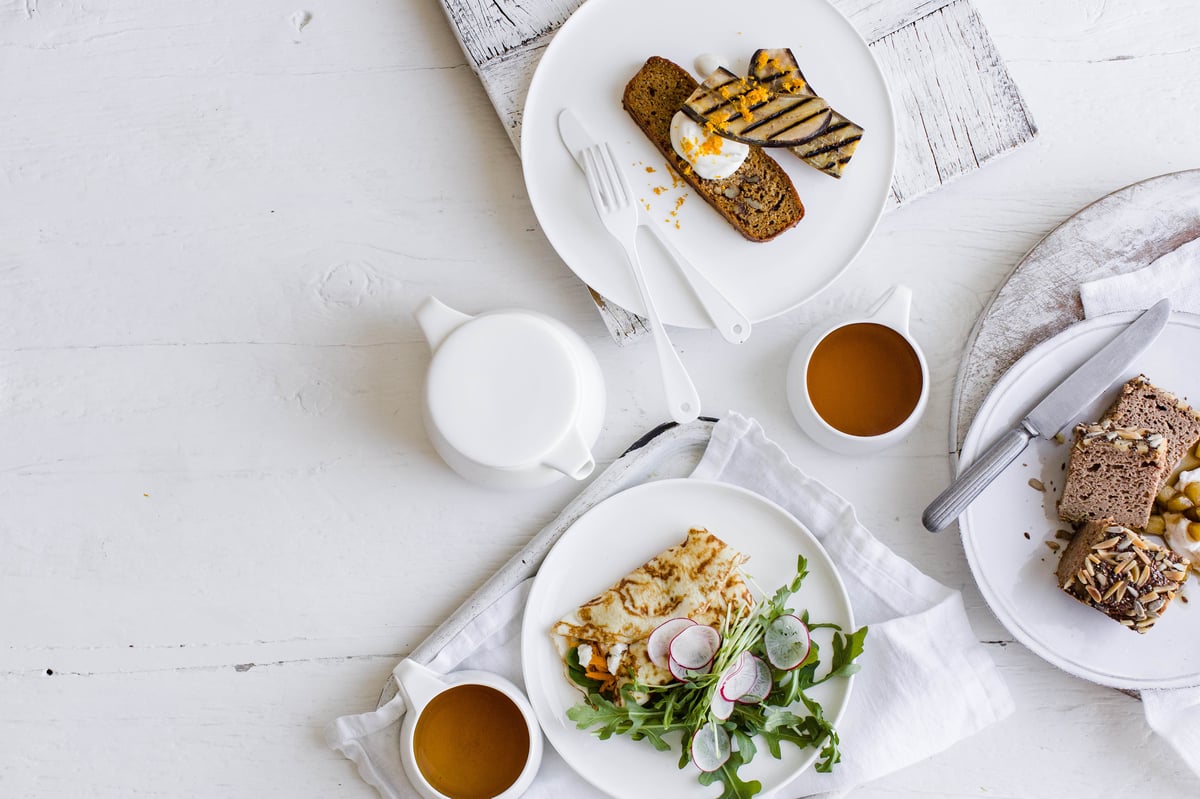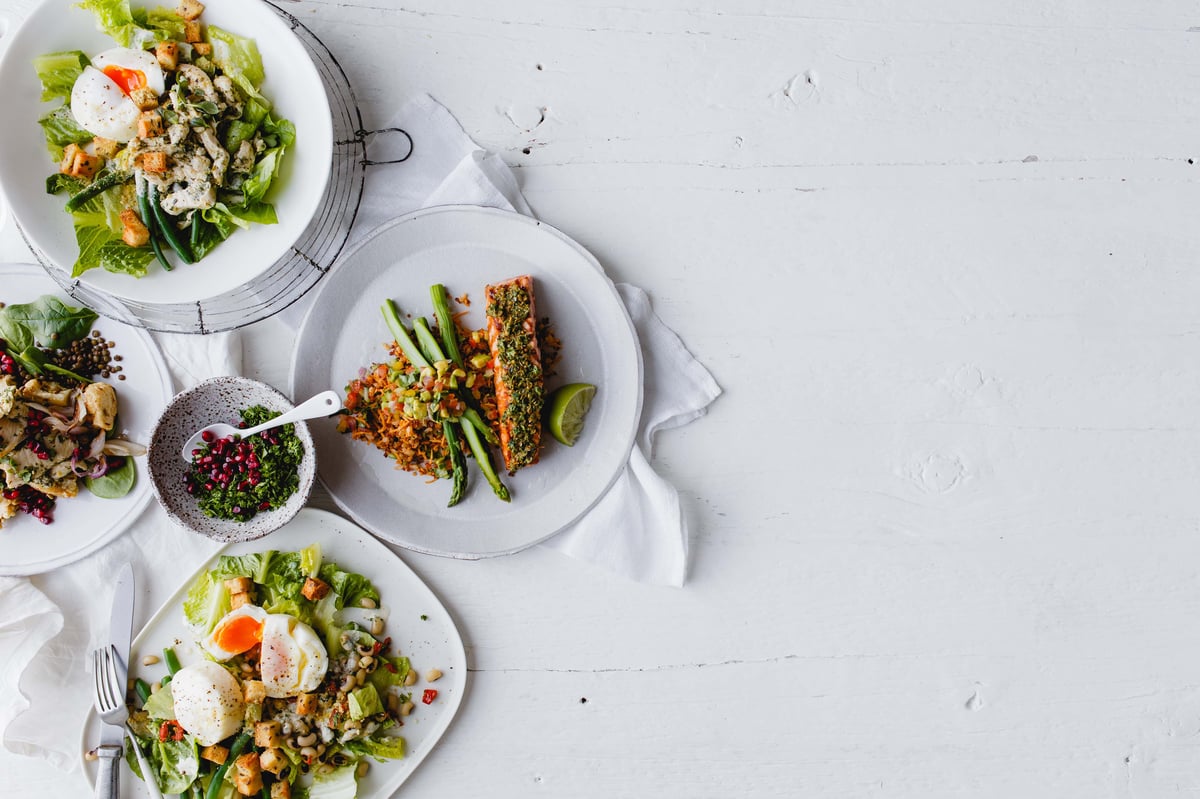 What's the smartest thing you've done since starting your business?
I would say we are right in the middle of it now. Getting Eat Fit Food out there to more people has always been my mission, and our recent launch into Caltex's new concept The Foodary will help bring this mission to fruition, making healthy food accessible and affordable to more Australians. We are changing the way people perceive healthy eating one meal at a time. Watch this space.
Are there any pieces of technology or software, apps or systems that have made it easier to do what you do?
Social media is a big one for us, its been a game changer getting the brand out there to more people. We are about to launch an incredible new website to assist with the operations and customer service side of the business, and will provide an easy to use platform for all EFFoodies.
What do you do when you're feeling like you're in a hole emotionally (or financially)?
It is one of the hardest parts of business and can be quite lonely when going through tough times. You are in your own head 24/7. Exercise for me is key to feeling good and remaining positive no matter what the situation.
I have a bit of a mantra I use: "everything is just moving through, this too will pass." I have also learnt to have a conversation with myself and ask, "Does this really matter?" Often we worry about things that will never happen; it's energy that could be better spent building something positive.
How many hours a day do you work on your business? Has this changed?
Usually eight hours a day, the mind is never off though. Now social media has become a big part of my evenings to help develop new ideas and build relationships. As I am now a mum, I have less hours to spend in the office but find a way to run business from wherever I have to be.
What are your non-negotiables?
Exercise at least three days per week, now with the kids on a Saturday.
Meditation is a must, at least four days each week.
Eating food that makes me feel good (a.k.a. Eat Fit Food).
Dining out socially once every few weeks.
Brigid Delaney tried absurd, extreme diets, so you don't have to. (Post continues below.)

What's the biggest misconception you had about starting your business?
The time that it takes and constantly changing platforms you have to adapt to stay ahead. When I started out I remember thinking I would quit my job, start a business and build it up over two years, so it could run itself and I could then go travelling.
It cracks me up to think I even thought that, but maybe I would have never started if I thought differently.
Tell us about your proudest moment. 
In 2016 I won the Veuve Clicquot New Generation award, which acknowledges game-changing women of our future. It was such a proud moment for me. It made me stop and appreciate all I have achieved and created to date – something I, like many women, don't do enough.
What does your personal life look like?
Life really is work and family, they are the two things I cherish the most. I talk to my two sisters nearly every day. I'm lucky they both live in Sydney. All of my friends and family are extremely supportive and love a good foodie get together. Often my family will come over on Sunday afternoon when I do a big cook up.  My Eat Fit Food family are also a big part of my life and I love spending time with them. The relationships I have in my life are positive, this makes a huge difference to my everyday happiness.
How much sleep do you get every night?
I try for eight hours, but with three little ones someone often wakes up throughout the night or super early.
What can you recommend to women who might want to get their own hustle going?
Just do it. Make sure it's something you are super passionate about and that you have the right people around you for support.
Do you have a mentor?
My dear friend and founder of T2, Mary Anne Sherer, became my mentor after winning the Veuve award. It's nice to know someone has already walked the path you have and can understand your woes and provide guidance.
Since we're in the #LadyStartUp spirit, which Lady Start Ups do you recommend?
Nourishing Bubs founded by nutritionist Olivia Bates and her business partner, Lisa Wipfi. They create nutritious veggie cubes for bubs.
You can see more from Eat Fit Food at their website, Facebook and Instagram. If you have a #LadyStartUp or want to recommend one for us to cover, drop us an email: [email protected]