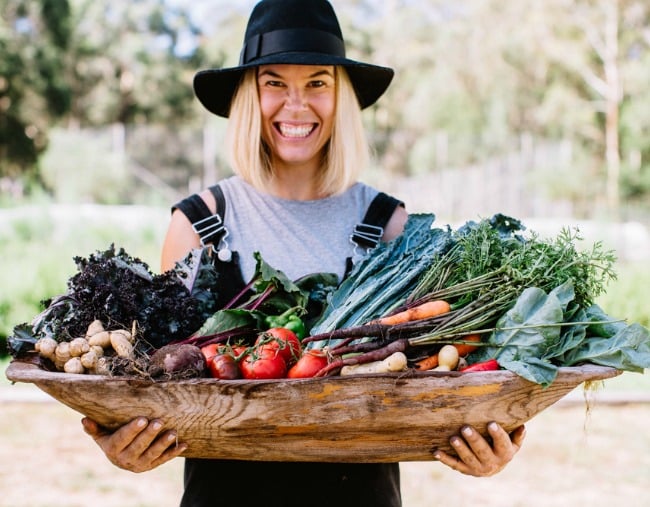 Bianca Monley used to work in the fitness industry, and she saw first-hand that there was a lack of healthy convenience foods available for people who wanted to eat healthy but had busy lifestyles.
She recognised a gap in the market and took action make a difference to people's lives. Eat Fit Food was born.
Read her interview with Mamamia.
What is Eat Fit Food?
Eat Fit Food was founded in 2002 when I was just 22. It began out of a true passion to change the way people perceive healthy eating and to make it easy for people with busy lifestyles to eat well. Working in the fitness industry at the time, I was tired of hearing people say their busy lifestyle was the reason they weren't looking after their health.
We were the pioneers of delivering fresh healthy meals in Australia at this time, and still remain the most respected, premium brand offering in the marketplace.
Bianca Monley. Image: supplied.
What were you doing before you went into business for yourself?
I was working as a sales consultant in the fitness industry and then worked as a waitress during the start-up phase of Eat Fit Food.