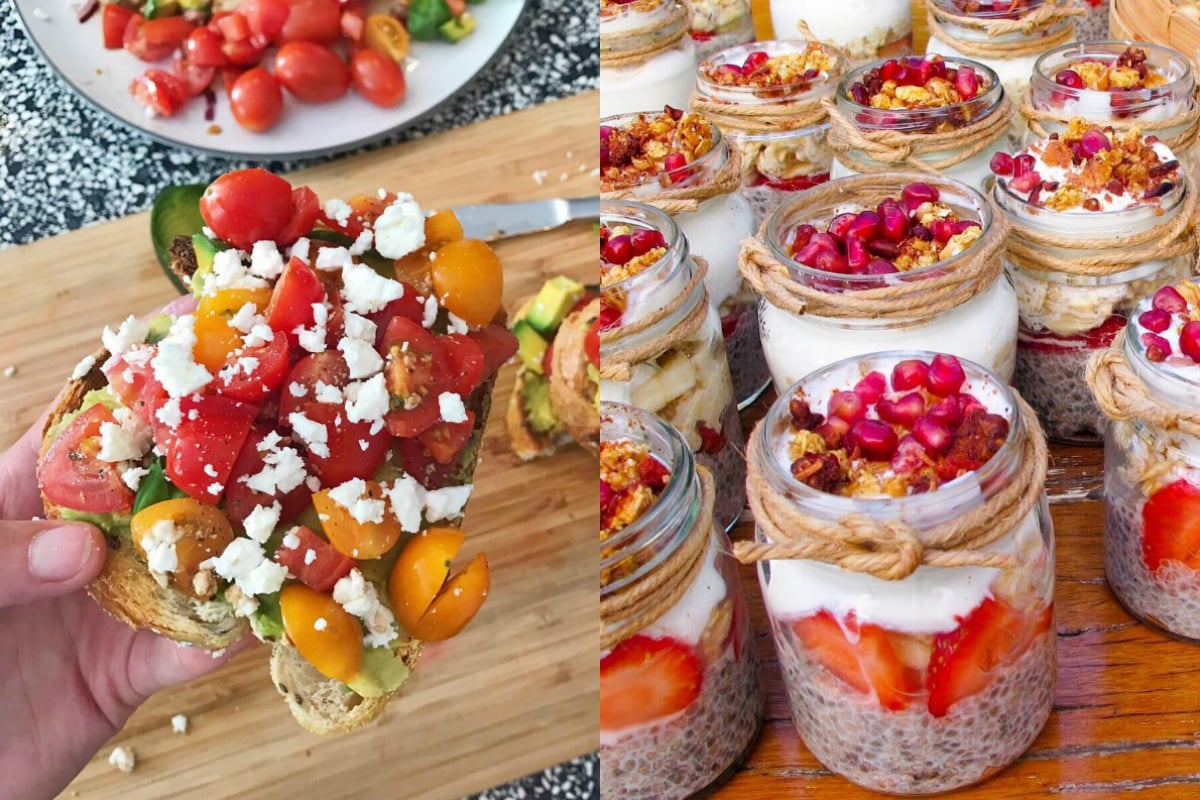 Hands up who has no time in the morning? Everyone? Thought so.
But the good news is that making a healthy, balanced breakfast doesn't have to be hard. Plus, it'll set you up on the right path for the rest of the day (hello, 3pm munchies).
Side note – if you're struggling to drink enough water in summer, here's how to make your water taste even better by adding fruit. Post continues after video.
As Accredited Practising Dietitians, we follow a simple formula to ensure we get the balance right in the morning:
Good quality carbohydrates + protein + fruit/veggies.
We know that most people are short on time in the morning, so here are seven quick and easy breakfast ideas you can meal prep that tick all the boxes.
1. Bircher Muesli.
 

View this post on Instagram