A Sydney mum's desperation to find something healthy and filling for her kids' breakfasts inspired her to create a successful food business.
Natasha Cromer had the idea to make breakfast smoothie bases with "no sugar, no additives, no nasties" when her son Ben was born eight years ago and she started to think about what was best for her family to be eating.
"Apart from the arms constantly reaching out for the Cocoa Pops, it was the additives and the added sugar in cereals that was frightening. For instance, a standard sized Up & Go has about 20 grams, or five teaspoons of sugar, when the World Health Organisation recommends we have six a day," Natasha said in an interview with news.com.au.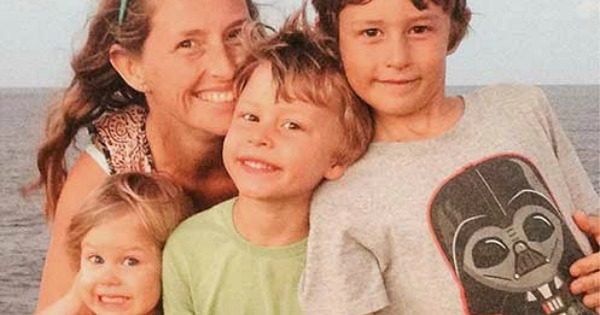 As Natasha's second and third children - Finlay, 6, and Matilda, 4 - arrived, she slowly developed her idea, using her background in marketing to create something that would appeal to busy parents.
"My kids have always loved smoothies but a fruit smoothie isn't substantial enough to replace a whole meal so I thought why don't we grind up all the really best ingredients from a bowl of muesli — things like oats, almonds, coconut, chia and pepita seeds and turn all that into a breakfast smoothie blend," the 41-year-old told news.com.au.