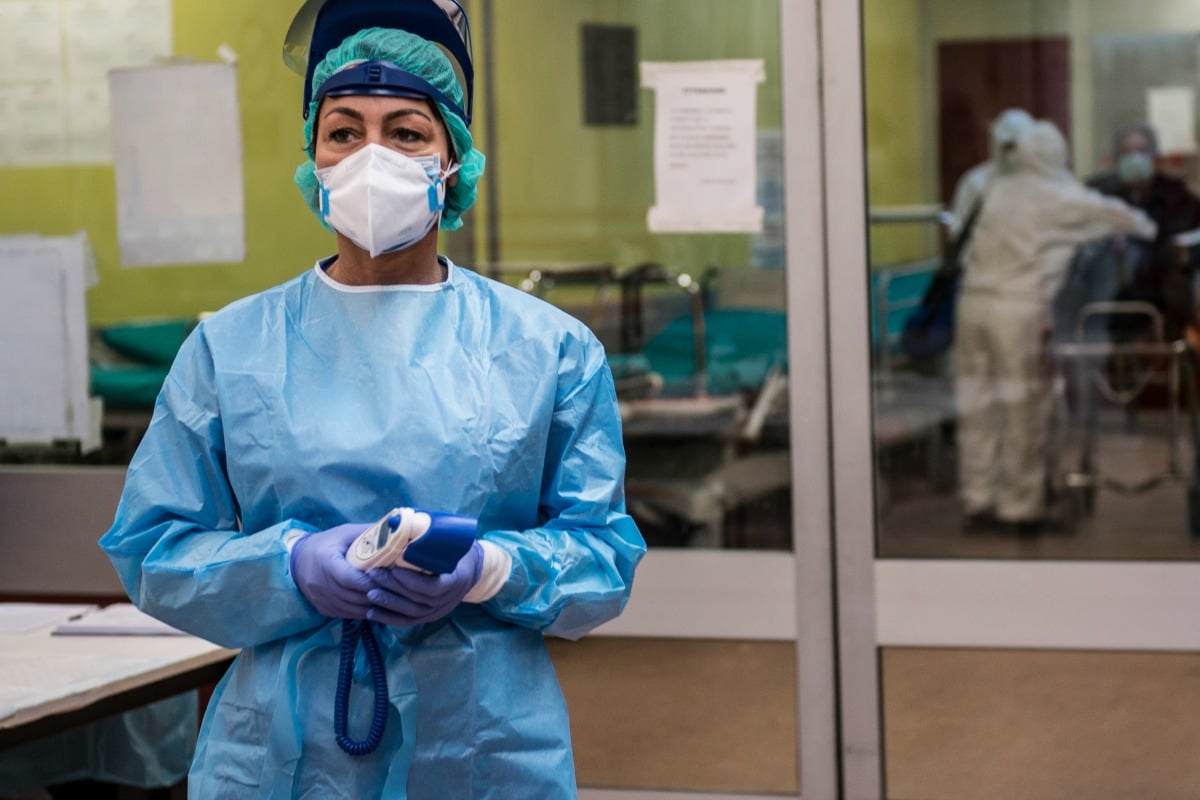 Right now, our healthcare workers are readying themselves to go to war for us.
They're already in the trenches preparing and treating Australia's ever growing cases of coronavirus.
We've had 13 people die from the virus in Australia, with more than 2,800 infected.
WATCH: This American nurse has described her workplace as a "warzone." Post continues after video. 
Hospitals are preparing specialised respiratory zones, and doctors and nurses are pulling enormous days – in uncomfortable and claustrophobic protective gear – as they test hundreds of suspected cases a day.
They're running out of supplies.
They're run off their feet.
They're scared too.
They fear taking the virus back to their families; they fear for their colleagues, and they fear for Australia and the decisions they may have to make in coming weeks. In Italy, medical professionals have had to make the heartbreaking decision to not intubate anyone over 60.
Here is the reality of life right now for four Australian medical professionals.
Dr Marita Long, GP.
"It's just been really tough," Dr Long told The Quicky through tears.
"I'm in a fortunate position, I have family. I have a house, I have land, I grow my own veggies. I am really lucky. I have a steady income.
"The hardest thing for us in general practice is we're at the frontline. So we're trying to manage instruction from the government, from the Department of Heath, from the chief medical officer… we're trying to look after our patients as best we can with changing information.
"We're trying to balance the responsibility of caring for people and their regular needs, as well as, now the fear of, could they have coronavirus?" said Dr Long.
LISTEN: To Dr Long on The Quicky. Post continues after podcast.