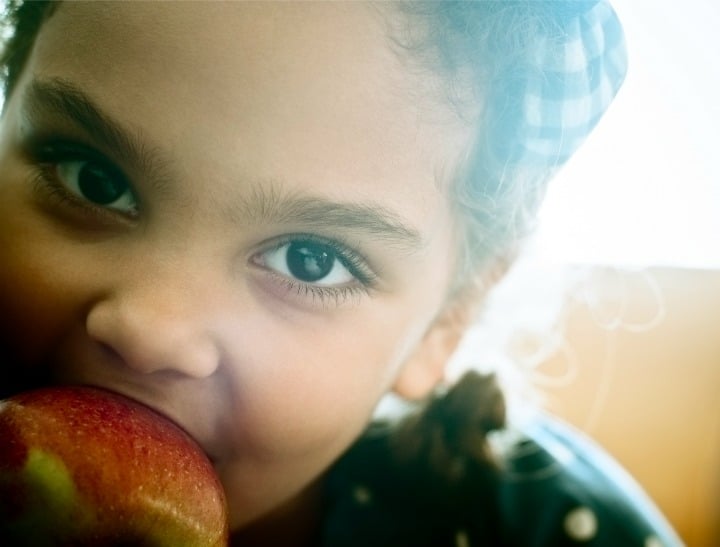 We get it – we're all busy.
But we still want our families to be as healthy as possible, right?
So how do you make that happen when you are a busy working mum with a to-do list so long it makes your head spin? It all comes down to making small but achievable changes that are simple enough to stick to.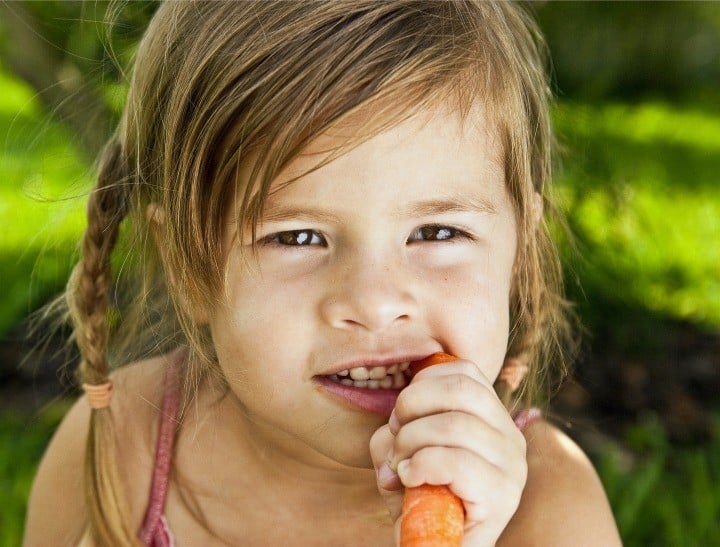 Here's four suggestions to get you started.
1. Steer clear of packaged food.
Make a new family rule to have a few days per week where the entire family forgoes any food that comes out of a packet. It's a good way to avoid processed and junk food and it's a good lesson for the kids, too.
Related: A dietitian talks takeaway and tells us what to order (and what not to order).
They'll learn about where food comes from and why natural food is so important, and it'll ensure that all your diets are that bit healthier.
2. Have a healthy "snack box" for after school treats.
Fact: kids are ravenous after school, and they'll often demand a packet of chips or biscuits to fill them up. But try this: have a special designated area in the fridge filled with healthy snacks they know they can access at any time. Fill it up with things like carrot and celery sticks and hummus, olives and pickles, fruit salad, yoghurt and baked chicken legs. They'll soon get into the habit of reaching for the healthy snacks instead of junk.