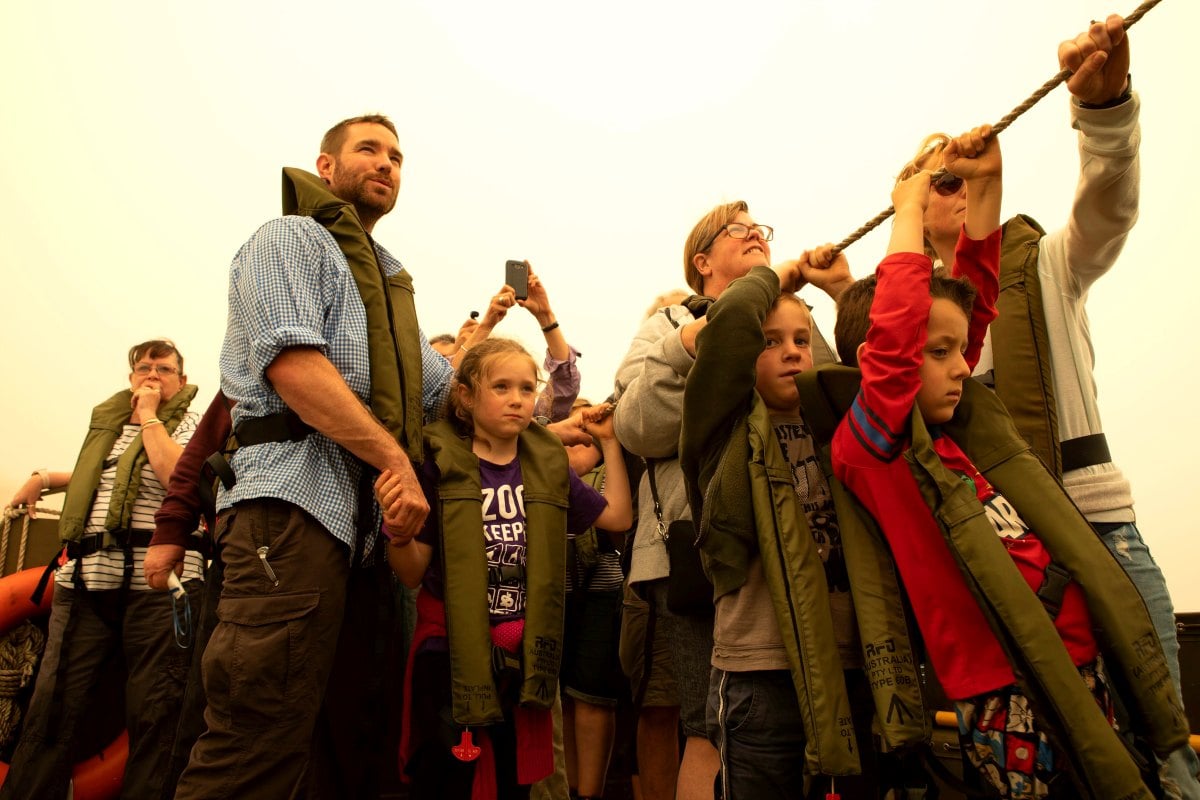 This is a truly hellish bushfire season. Even people lucky enough not to be caught up in the fires have been concerned about the smoke that's blanketed towns and cities such as Canberra and Sydney.
Parents have been stressing about the possible long-term impacts on their children's health.
Canberra emergency doctor David Caldicott understands that.
Kids on climate change. Post continues below video.
"I have five kids under the age of 10, and it makes me nervous," Dr Caldicott, who works at Calvary hospital in Canberra, tells Mamamia.
"People are very anxious about what's happening right now but I think the more legitimate and probably more costly health impost on Australia, if this continues the way it is, will be the long-term effects on young kids' health. And I think this is territory that nobody knows.
"We've seen in other areas where people have had exposure to bushfire smoke, particularly kids, they can become more susceptible to infections, and not just respiratory infections, all sorts of infections."
On a number of recent days, Canberra has claimed the dubious title of the most polluted city in the world.