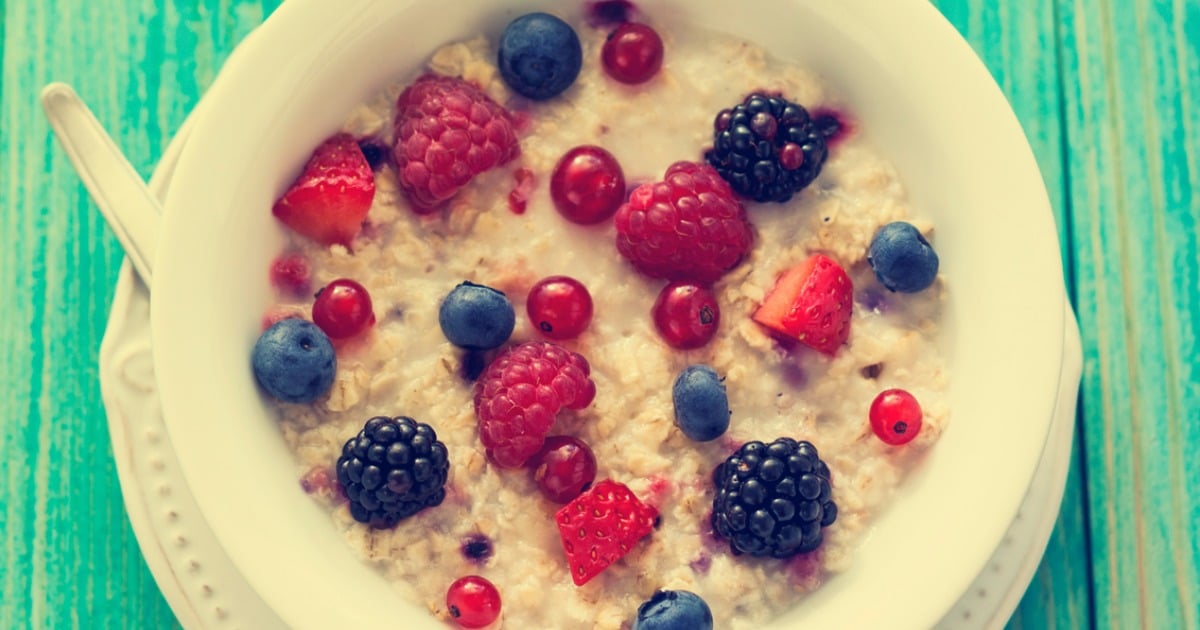 If you ate porridge this morning, you're about to feel very, very smug.
Yes, the humble breakfas may be simple, but it could save your life. Can your smashed avo do that? Hmm.
The discovery comes following a new study published in Circulation by researchers at Harvard University who found that the breakfast food could actually reduce your risk of premature death from a number of causes, including cancer.
Examining 12 previously published studies on wholegrain which involved more than 785,000 participants, the researchers found that those who ate just 70 grams of wholegrain daily – which is the equivalent to one large bowl of porridge – lowered their risk of premature death from many causes by a whopping 22 per cent.
Watch: Paper Tiger share their breakfast recipe for the ultimate green smoothie. Post continues after video.
More specifically, consuming the food reduced the rate of death from cancer by 20 per cent and cardiovascular disease by 23 per cent.
"These findings further support current dietary guidelines that recommend at least three daily servings (or 48 grams) of whole grains to improve long-term health and prevent premature death," said Qi Sun, assistant professor from the university's Department of Nutrition and senior author of the study.
Previous studies on the benefits of wholegrains have found they may also reduce the risk of diabetes and poor gut health.
So what's so magical about oats and wholegrains? (Post continues after gallery.)
Delicious, delicious breakfast ideas
The study points to the multiple bioactive compounds and the high fibre content which helps lower cholesterol production and glucose response and also gives you the feeling of being satisfied and full.
According to nutritionist Susie Burrell, a nutritional aspect of oats rarely mentioned is that they are also a good source of unsaturated fat.
"The coarser the oat, the more nutrition they contain and hence the better they are for us," she wrote on her blog.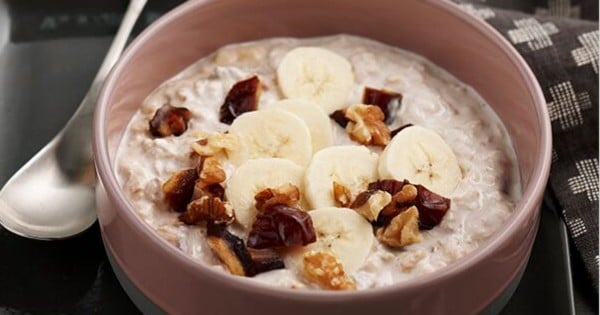 Image: iStock
"Rolled, cooked raw oats are a perfect breakfast for adults and children alike but try adding some to homemade muffins and cakes or baked with a sprinkle of honey and team with some nuts for a tasty, nourishing snack."
Bran, oatmeal and quinoa are all great ingredients that have a high wholegrain content. The researchers also recommend reducing your consumption of unrefined carbohydrates (think white bread and stodgy pastries and cereals).
Warm, filling, cheap, healthy, easy to make anywhere, and now life-extending. What more could you want from breakfast?
Image: iStock.
Do you eat porridge regularly?