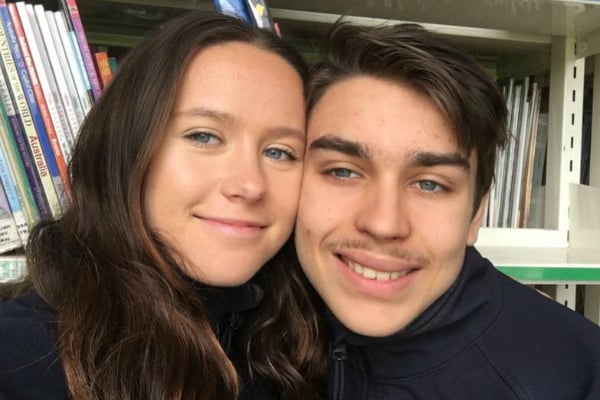 -With AAP
1. Two Year 12 students killed in collision with teacher in Adelaide.
Two Year 12 students who had just celebrated the end of their schooling have tragically died after their car collided with the car of a teacher from their school.
Hayden Perkins, 17 and Mikayla Eastwood, 18, collided with a teacher from Eastern Fleurieu School where the couple had just finished Year 12.
The teacher, 31, sustained minor injuries and is receiving school support.
Police are investigating the circumstances and cause of the crash.
Tributes have poured in for the couple, who were both well-known in the community for their love of sport.
Strathalbyn Strikers Soccer Club president Nick Brook told The Advertiser the young couple had been "inseparable" for many years.
He said Mikayla was a gifted soccer player who loved the game so much she began coaching younger players last year. He also said Hayden was a regular visitor at trainings.
"Hayden never played soccer, he liked basketball, but as she was coaching he would be there helping," Brook said.
"He was always there willing to help and be there with Mikayla."
The Advertiser reported that Mikayla's mother said her family were "absolutely devastated" by the accident.
In a statement, Eastern Fleurieu School principal Ian Kent offered his deepest condolences to the friends and family of the couple.
Counselling will be offered to Eastern Fleurieu School students, including those who have just finished Year 12.
Family and friends of the couple have started GoFundMe pages to help cover funeral costs.
2. Texts reveal injuries suffered by alleged victim of Jarryd Hayne's sexual assault.
New details continue to emerge over an alleged sexual assault at the hands of Jarryd Hayne, including that the former NRL star bit the female victim on her genital area, causing severe bleeding that required her to seek medical attention. https://t.co/oLgXBGWxLI

— The Age (@theage) November 21, 2018