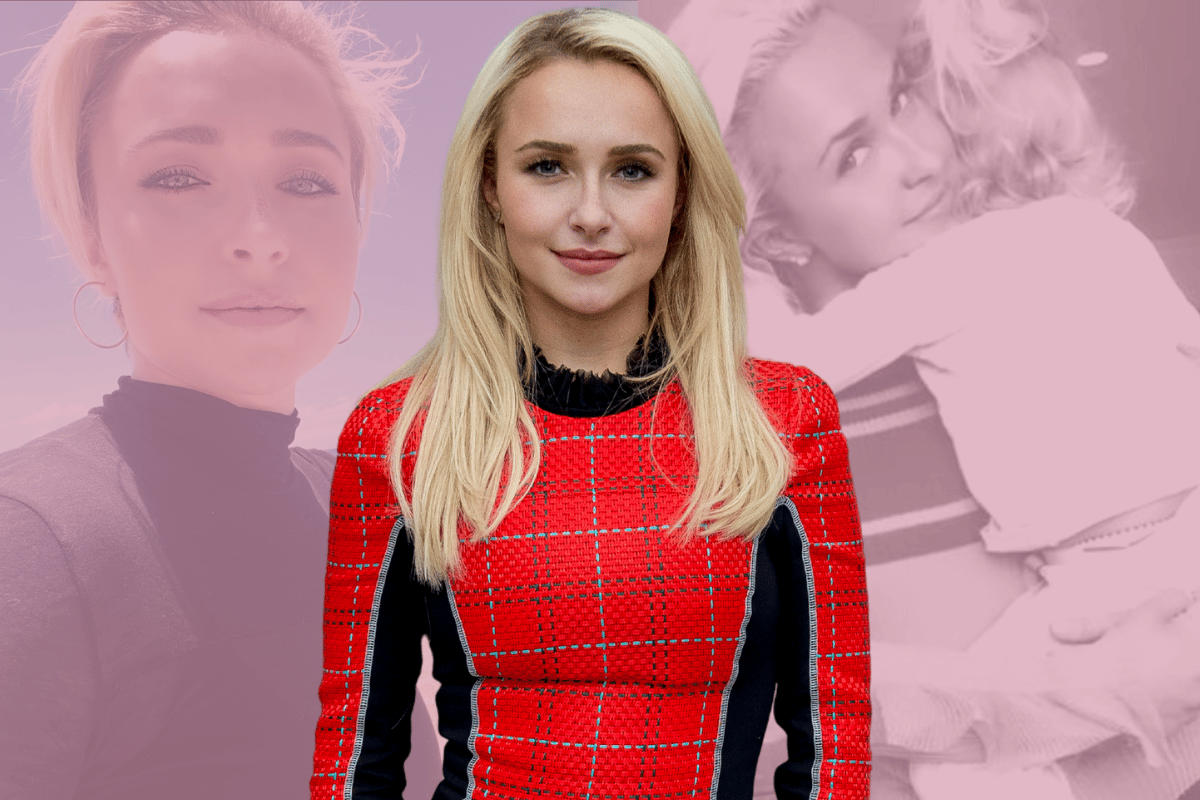 This post deals with drug and alcohol addiction, depression and domestic violence, and might be triggering for some readers.
At the tender age of 15, Hayden Panettiere says things started to go downhill for her.
The American actor/model/singer had already dipped her toe into the entertainment industry by the time she was in her early tweens, landing a bunch of roles in soap operas and movies during the early 2000s.
She was the quintessential girl next door. But at a certain point, her fame became murky. 
In a new profile interview, Panettiere has opened up about the struggles she has faced over the years, and where it perhaps stems from. She said to PEOPLE that the pressure, the drugs and the anxiety that came with Hollywood certainly took a toll on her.
Watch Hayden Panettiere talk about her experience with postnatal depression. Post continues below.
Because at age 15, Panettiere said someone in her team began to offer her "happy pills" before walking red carpets. 
"They were to make me peppy during interviews. I had no idea that this was not an appropriate thing, or what door that would open for me when it came to my addiction," she reflected.
The 'happy pills' soon evolved into serious alcohol consumption and occasionally taking opioids. And for a while, Panettiere was able to keep hold of it – keeping her addiction behind closed doors. 
A year or two later, she landed the role of superpowered cheerleader Claire Bennet on Heroes, along with a string of other teen-oriented films. 
"My saving grace is that I couldn't be messy while on set and working," she said. "But things kept getting out of control [off set]. And as I got older, the drugs and alcohol became something I almost couldn't live without."
In 2009 when she was 19, Panettiere met and fell in love with Ukrainian boxing champion Wladimir Klitschko. They split two years later, but reconciled in 2013, getting engaged in October of that year. Their daughter Kaya was born in December 2014. 
But around the time of her daughter's birth, Panettiere publicly revealed she was struggling with depression, leading her to rehab.