It's become tradition for the most recent evictee of The Bachelor to play quizmaster on Have You Been Paying Attention?, Channel 10's celebrity quiz show, the following week.
So, it was only fair for newly-minted lovebirds Richie Strahan and Alex Nation to have their turn in the wake of the season finale.
Anyone who's watched HYBPA knows the panel loves to make jokes at the expense of their guests, but wow — did these two cop a roasting last night. It was a masterclass in making the Bachelor squirm.
It all kicked off when Richie asked his first question, concerning the "fun, adventurous" water activity he did with runner-up Nikki Gogan in Bali.
Comedian Urzila Carlson set the bar high by suggesting, "Did you waterboard a foreign person?"
Cue: plenty of slightly stunned laughter from Alex and Richie. (The answer, for those of you playing along at home, was the Flying Fish.)
Sam Pang then took the questioning into his own hands, quizzing Richie about his approach to breaking up with Nikki on national television.
"Did you consider telling Alex [she was the one] first, and then both of you tell Nikki she's not the one?" he asked. Look, valid question.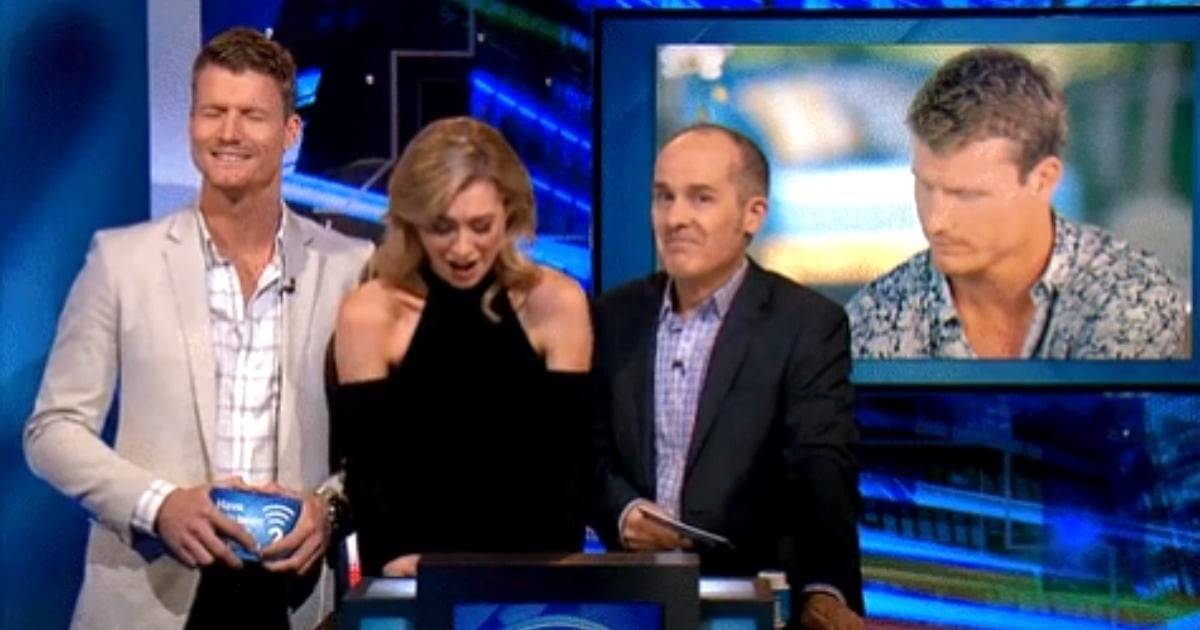 Tom Gleisner's face says it all, really. (Image: Tenplay)
After an awkward pause, Richie replied, "Yeah that would have been interesting, us three getting together and sitting down..." before admitting he hadn't spoken to Nikki since the finale. Awks.
As if things weren't uncomfortable enough, the panel soon moved on to sexual innuendos. Because of course they did.
Richie showed the panel a snippet of his mum's appearance in the finale, in which she told him, "It was a bit of a shock, Richard." The question: "What was a bit of a shock?"