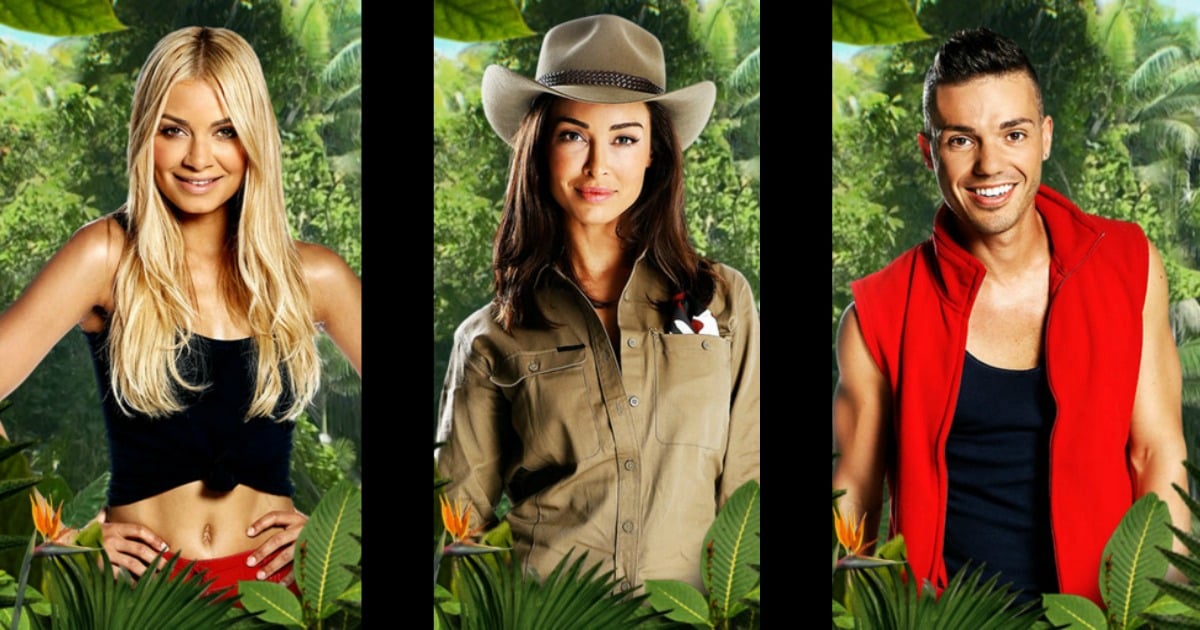 The whole point of putting a bunch of "celebrities" in the jungle and half-starving them is surely conflict.
It's a strategy that finally paid off for the producers of I'm A Celebrity, Get Me Out of Here! on Sunday as ex-Australian Idol star Anthony Callea and DJ Havana Brown came to verbal blows over Callea's treatment of Bachelorette Laurina Fleure on the set of the Channel 10 show.
Here's what happened (just in case you want to know…)
The whole thing went down as the group were discussing when they thought people might get sick of each other and start squabbling.
So… How about now?
Brown mused that she thought Callea was more likely to offend than others.
"Anthony is the rudest bastard in here to Laurina."
On the latest episode of The Binge Rosie and SJ talk to a former I'm A Celebrity contestant who tells them what it was really like…..

[
While Callea looked on in shock, she continued: "There is just a tone that you can have that is a bit rude. You can be any tone you want to be. If that's what you want to be, that's fine."
He wasn't having it.
"I'm not just going to sit here and take that I'm the rudest person in here. I suppose you don't understand respect too, Havana but that is okay."
Speaking to the camera about it, she said she'd noticed Callea's negative attitude towards Fleure.
"Any time [Fleure] says something, I feel like [Callea] has a negative reaction to it," Brown said.
"I know they're not going to be best friends and that is okay but she is trying her best to be nice."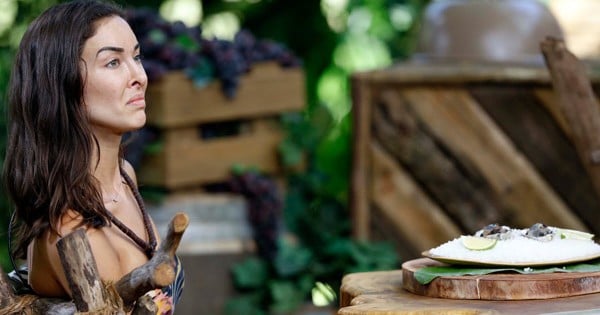 The feud heightened tensions among celebrities in the camp, with Jo Beth Taylor taking Callea's side.
"I think she is worse than Laurina personally," Taylor said of Brown.
"She swans around thinking that she's all this. She is an idiot. She has no brains. She's so vain. You've just got to let it go. She doesn't know what she's talking about."
But Brown redeemed herself later in the episode after completing a secret challenge with Dean Geyer to make a song out of sounds recorded at the campsite.
The pair won their campmates a proper meal, which is the real currency in this jungle camp.
Ironwoman Courtney Hancock became the first celebrity voted out of the jungle, and managed to escape without having to do any of the show's infamous food challenges.
Hancock said she'd been awed by some of the people in the jungle with her.
"My emotions are going everywhere right now," she said.
"There's some great people in there. I feel so stoked. When I came first on the show I was so in awe."
With a serious fear of snakes, it's lucky for Hancock that she didn't end up trapped in a pit with them, a challenge Fleure aced last week.
Hancock nominated Paul Harragon to face the next challenge: being covered in food and left in an enclosure stocked with five large (and presumably hungry) ostriches.