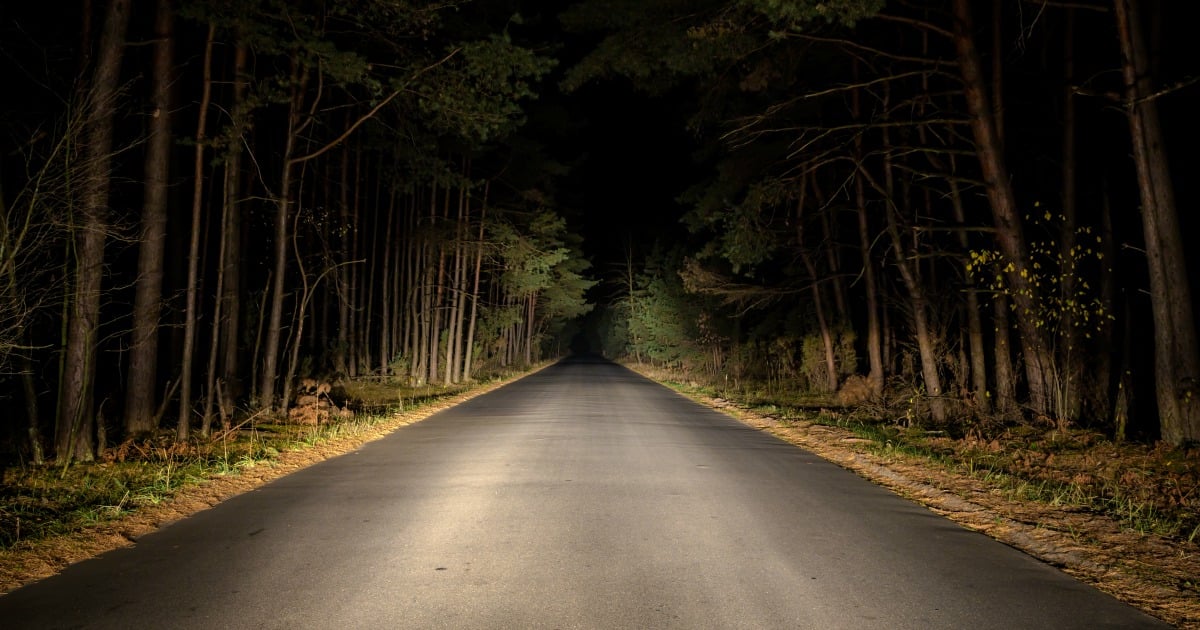 Sydney's notorious Wakehurst Parkway is a main road near Frenchs Forest, about 26 kilometres from Sydney's CBD.
It cuts through the huge Garigal National Park and passes by Deep Creek Reserve, a spot known for its dark history of gruesome murders and body dumping.
Wakehurst Parkway is renowned for its countless fatal crashes, and is considered one of the most dangerous roads in New South Wales. Once the sun sets, it becomes eerily dark.
Locals are known to actively avoid Wakehurst Parkway, opting for a longer but better lit route.
People report feeling shivers creep down their spines as they drive alone at night. Of headlights failing. Of cars unexpectedly breaking down, before they find they have no phone reception. And of a woman named Kelly.
A few members of the Mamamia team investigated Manly's Quarantine Station, said to be one of the most haunted spots in New South Wales. Here's what happened… 
There have been reports of people driving down the highway, before noticing a silhouette of a young woman wearing white, standing in the middle of the road. Appearances are almost always said to occur after midnight. Some drivers have reported passing straight through her.
According to a Reddit thread, Kelly has appeared in the backseat of people's cars, just before the lights at Oxford Falls. The urban legend goes, that unless she is ordered to get out, she will take control of the car.
And then there is the nun.
A man by the name of Hla Oo shared his experience in a blog post titled "Dark Parkway."
Listen: Ghost stories from a death nurse. Post continues below. 
Stopped at the lights, late on a Friday night, Oo describes, "You know that feeling you always get whenever someone suddenly opens the back door and gets inside the cab…"
It was, of course, "totally impossible," he says, as there was no one at all on the road. But as he drove, he got the distinct sense that there was someone sitting in the back seat.