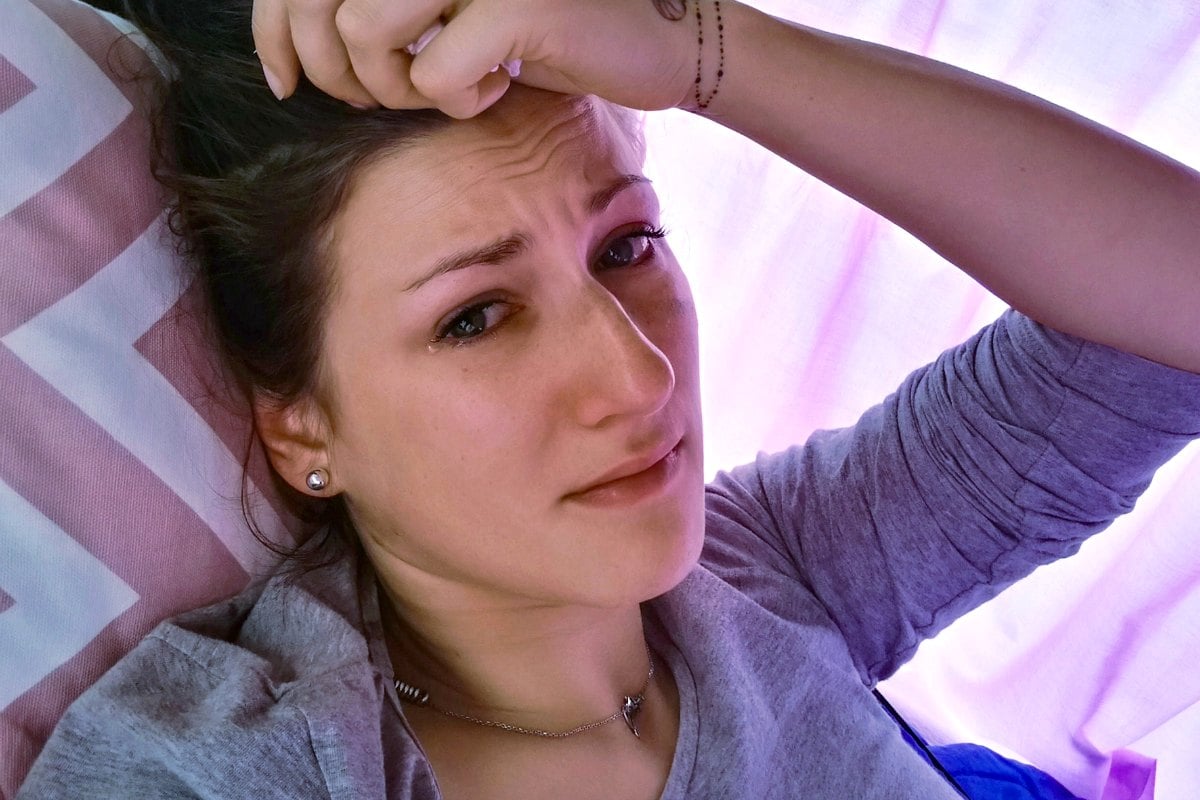 It wasn't my first threesome, but it was the first time with someone I loved. And that made all the difference.
A threesome between my boyfriend, myself, and another woman was something I had personally fantasised about for a long time. I enjoyed watching threesome porn on my own, and when we went to strip clubs, it turned me on to see my boyfriend get lap dances.
The idea of another woman was casually mentioned between us, and then the idea stuck with us. We started dirty talking to each other about what we would do with another woman. We started watching porn together that fit our fantasy. My boyfriend and I discovered how much we wanted to invite another woman into our bed.
High class escort, Samantha X on how to have better sex. Post continues below.
One of the great things about our relationship is how open we've always been about our sex life. Our history, our fetishes, our porn habits, things we'd like to try, etc. We were never embarrassed to ask the other, "Hey, I want to try this. What do you think?"
Although I had never dated a woman before, I definitely had my share of drunken hook-ups with girls in uni. They'd start off innocently enough, my roommate and I made out for attention. But we'd end up sneaking off into each other's bedrooms and actually having sex.
More often than not, we'd end up having a threesome with the cute guy who lived in our building.
My uni threesome nights always involved lots of alcohol and loud music, but they were always fun, unplanned, and casual. No one was dating anyone; there were no feelings involved.
I can't recall ever having a bad casual threesome. But my boyfriend and I knew, if we actually did this, it would not be like those nights I shared with my uni roommate.
Bringing another woman home to share my boyfriend of three years with would not be casual at all. If handled poorly, it could end terribly. But if handled with care, it could be an incredible night.
One night, we were out at a strip club, and we met her.
She was funny, hot, and most importantly, we really got along with her. She gave both of us lap dances while we bonded over our love for whiskey.
My boyfriend and I wondered if she was the girl we were looking for, so we asked her out to dinner to see how we'd get along outside of the club.