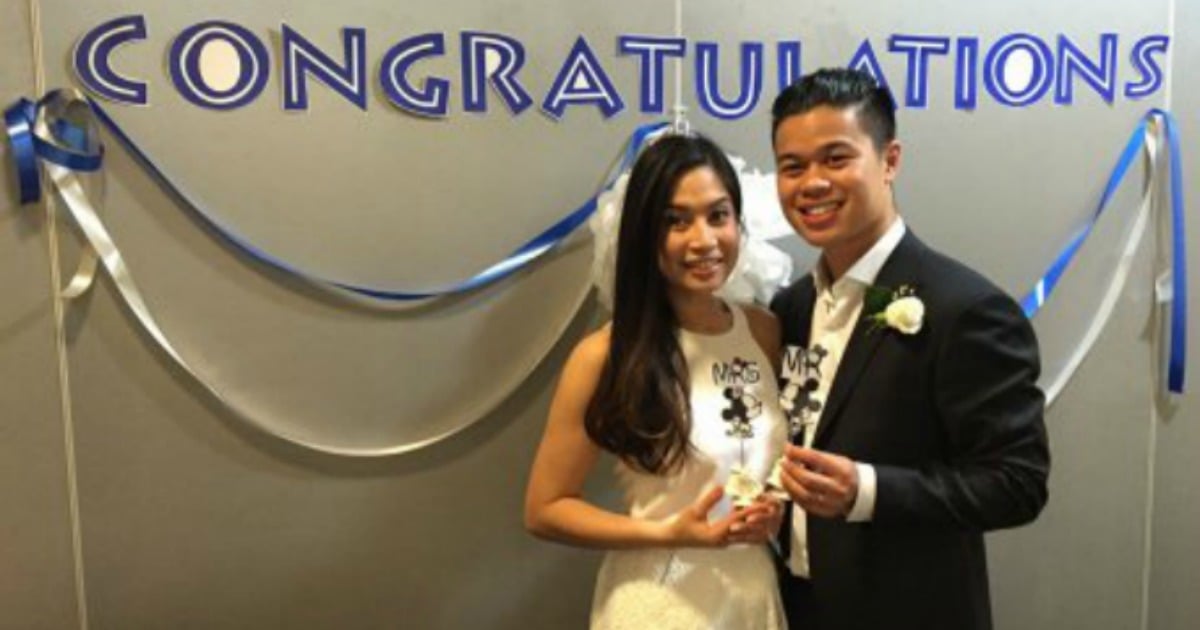 Image via Hatch, Match and Dispatch/ABC.
Three days before she got married, Monika didn't know what she was going to wear, what her makeup would look like, or how she was going to do her hair.
To Monika, getting married was really "just signing some paperwork."
On her big day, Monika sat outside a room waiting to be called in. Her husband to be, Duane wiped his sweaty palms on her dress before they walked into a tangerine coloured room, with gaudy blinds covering the windows.
Last night, on ABC's Hatch, Match and Dispatch, Monika and Duane got married.
In front of a couple of friends, they promised to support one another, in household full of laughter, love and an endless supply of tomato sauce.
And everyone cried. Including me (I ugly cried the shit out of it.)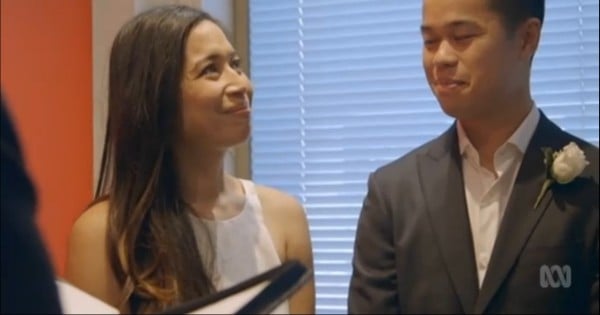 Why? Because it was the most perfect thing I had ever seen. Because, in watching Monika and Duane get married, I realised that I actually do want to get married one day.
Until now, I thought I was some kind of freak. Whenever I told people I didn't want to get married, they would say one of three things.
"Oh, you just haven't found the right person," (I have)
"You will one day," (I won't),
"Oh, your parents must be divorced, right?" (they're not.)
What I realised last night is that I do want to get married one day, I just don't want the wedding everyone else is having.
I want what Monika had.
The thought of having a wedding fills me with anxiety. I don't want the dress, the cake, the diamond or the dance. That's fine for other people, but none of that has ever made sense to me. 
I love going to weddings – but the thought of having a big one with a $50K budget and a flash mob? No. No. No. It's just not for me.
I thought there was no option for people like me. (Post continues after video.)
But here is the thing I learned last night. You can, YOU CAN have a low-key f**king wedding in a registry office. And it doesn't have to be a disaster or something completely void of emotion.
There might not be fireworks, but it can be just a special and wonderful and tear-jerking-fabulous as the white wedding of my nightmares.
You can walk into an ugly arse room with a couple of mates, and make a promise to always stock tomato sauce in the fridge, and walk out married.
And that is my exact idea of perfection.