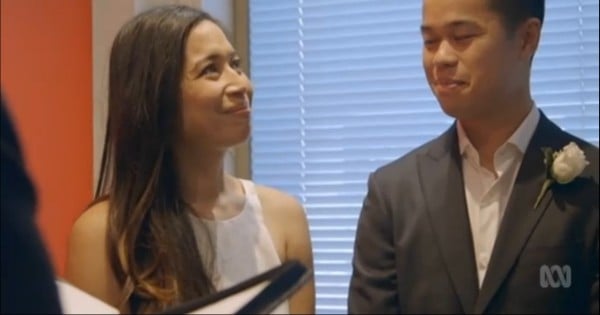 Image via Hatch, Match and Dispatch/ABC.
Three days before she got married, Monika didn't know what she was going to wear, what her makeup would look like, or how she was going to do her hair.
To Monika, getting married was really "just signing some paperwork."
On her big day, Monika sat outside a room waiting to be called in. Her husband to be, Duane wiped his sweaty palms on her dress before they walked into a tangerine coloured room, with gaudy blinds covering the windows.
Last night, on ABC's Hatch, Match and Dispatch, Monika and Duane got married.
In front of a couple of friends, they promised to support one another, in household full of laughter, love and an endless supply of tomato sauce.
And everyone cried. Including me (I ugly cried the shit out of it.)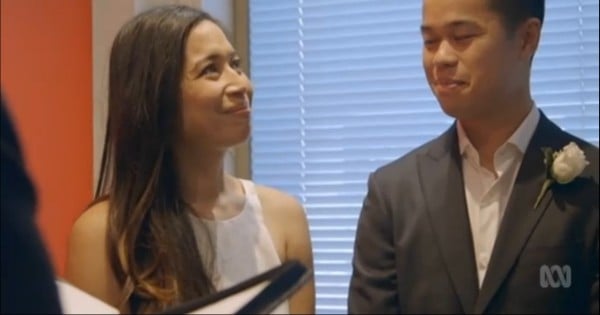 Why? Because it was the most perfect thing I had ever seen. Because, in watching Monika and Duane get married, I realised that I actually do want to get married one day.