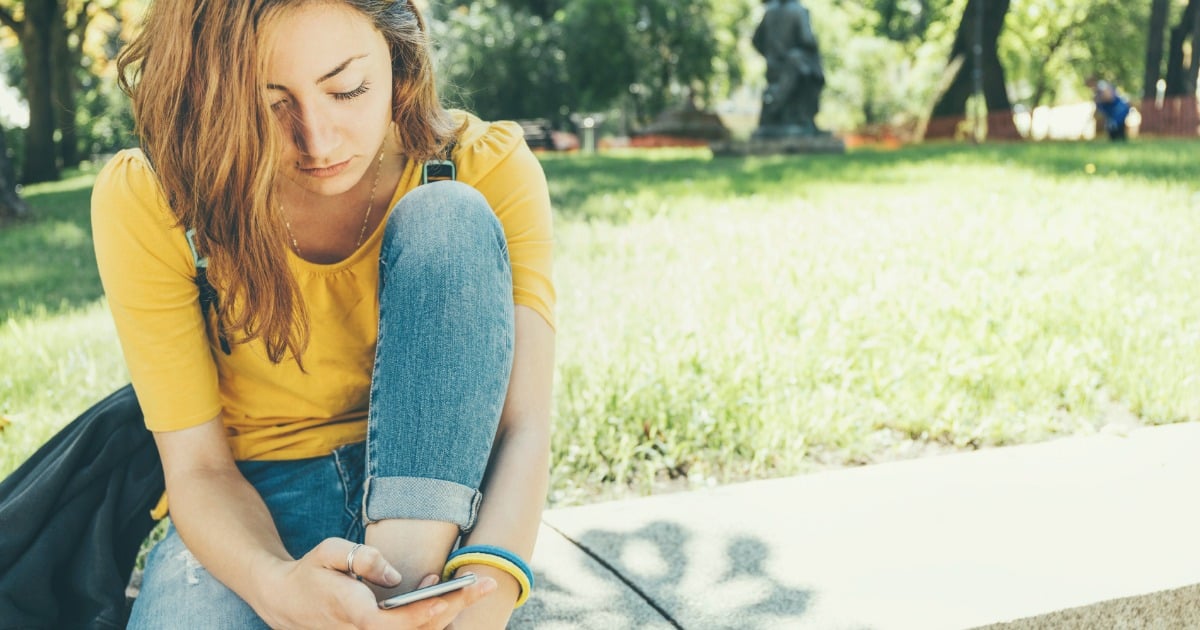 There's been a story floating around the news cycle this week of a teenage girl in the States who live-streamed her friend being raped.
Marina Lonina, an 18-year-old high school student from New Albany High School in Ohio, has been accused of live-streaming the rape of her 17-year-old friend by an older man. Lonina, who faces a multitude of charges from the February incident, has pleaded not guilty.
"She's in the habit of filming everything with this app called Periscope," Lonina's lawyer, Sam Shamansky told the ABC.  "She does everything possible to contain the situation even to the point of asking while it's being filmed to these Periscope followers, 'What should I do now? What should I do now?'"
New Albany student, Columbus man plead not guilty to charges of rape, livestreaming rape – https://t.co/bqopiXAZoK pic.twitter.com/dJ94aS3AuY

— WSYX ABC 6 (@wsyx6) April 16, 2016
If we are to believe Shamansky, Lonina was just a girl in a helpless situation. Why then has she (and the 29-year-old man she's been charged alongside) been charged with rape, kidnapping, sexual battery and pandering sexually oriented matter involving a minor? Surely, as an 18-year-old you know the difference between right and wrong? Surely you know as well as take video, your phone can call the police?
Unfortunately for this next generation (born between 1997-2004), Generation Z, this line has become increasingly blurred. Has this generation, commonly referred to as the 'lost generation', become so out of touch, so under-the-influence of social media, they no longer have any trace of common sense? It certainly seems so.
Yes, I know I am generalising, but this is not a unique case.
Take the two 13-year-old girls who stabbed their 12-year-old friend 19 times back in 2014. The reason for this malicious act? To please a fictional online character called 'Slenderman'.
Or the three teenage boys who have been charged with sexually assaulting a teenage girl and posting images and video on their Snapchats.