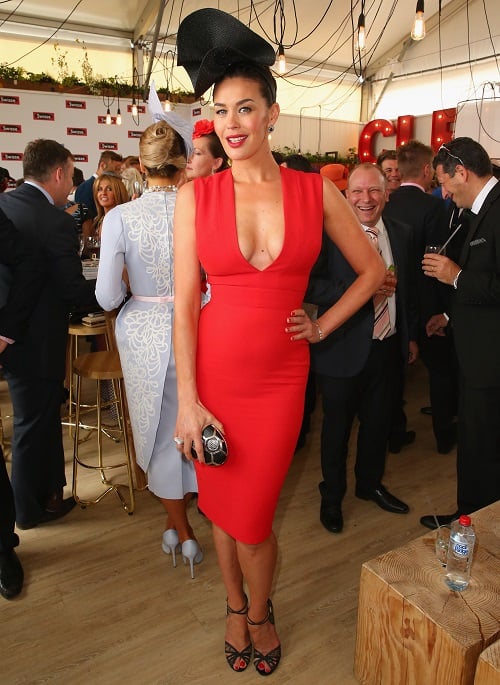 And to be honest, it's not what we were expecting.
Megan Gale has been famous for 22 years. In that time, she's walked more runways than I've walked steps. She's acted, most recently in supposed-but-not-really feminist masterpiece Mad Max, she's hosted a TV show and become one of the most recognisable faces in Australia.
But the 39-year-old is very mindful of the fact that she doesn't look like she did when she was a 20-year-old model at Melbourne Fashion Week.
Gale sat down with Australian Women's Weekly to discuss turning 40, being a mother and what she really thinks of plastic surgery.
Watch an interview Megan Gale did on the topic of plastic surgery below. Post continues after video. 
"I'm clearly mindful of the fact that I don't look the same way that I did when I was 20," she told the magazine.
"If the time ever came that I wasn't getting work or I didn't have value anymore because I was ageing then I wouldn't go 'OK well, I need to get to fix it and get procedures done'; I would leave the industry."
Gale also said she follows after her mother when it comes to cosmetic procedures, who is about to turn 72 and is reluctant to "start messing around with what we were born with".
Click through the gallery below of Megan Gale. Post continues after gallery.