Perhaps the most startling aspect of the latest allegations against now-disgraced Hollywood film producer Harvey Weinstein, 65, is the way so many who worked with him, who were abused by him, appeared accustomed – resigned, almost – to his behaviour.
The documentary Working With Weinstein, presented by ABC's Four Corners on Monday night, explored allegations of sexual harassment and abuse against the producer from people who worked with him in the UK.
Between the horror stories of violence and sexual coercion, there is an underlying sense of resignation. Notions such as, "That was routine; We learnt to manage him; I felt I had to warn other women because that was who he was", show more than anything the extent and consistency of his alleged abuse.
The documentary includes several interviews with former assistants and staff at Miramax and The Weinstein Company, all who speak of the fear Weinstein cultivated during his reign as "king" of Hollywood.
Actor and producer David Parfitt, for example, said Weinstein physically assaulted him and sexually harassed actress Michelle Williams on the set of the 2011 film, My Week With Marilyn.
"He was turning up on a regular basis on set, desperate to be around Michelle as far as we could see in a sort of creepy, stalkerish way. In particular, turning up on a day when we had nude swimming," Parfitt said, News Corp reports.
Williams, 37, received an Oscar nomination for her work playing late actress Marilyn Monroe in the film, but Parfitt said Weinstein was furious she wasn't featured more heavily.
"When we actually got through the main shoot and into the test, he decided that it wasn't enough Marilyn's film and he wanted more Marilyn," he said.
"The scores came in at the end of the test, and they were very good, and I think he'd expected it to be not good.
"In his fury about it doing so well when he thought it wouldn't, it was."
Parfitt said the tension came to a head when Weinstein "pinned me up against a Coke machine and threatened all sorts of stuff". He said it "was very scary" and he decided never to work with the producer again.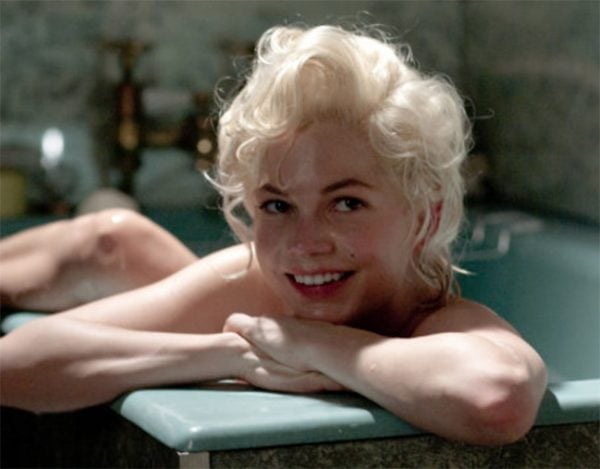 The documentary details another allegation of abuse at the hands of Weinstein that occurred inside a hotel room.