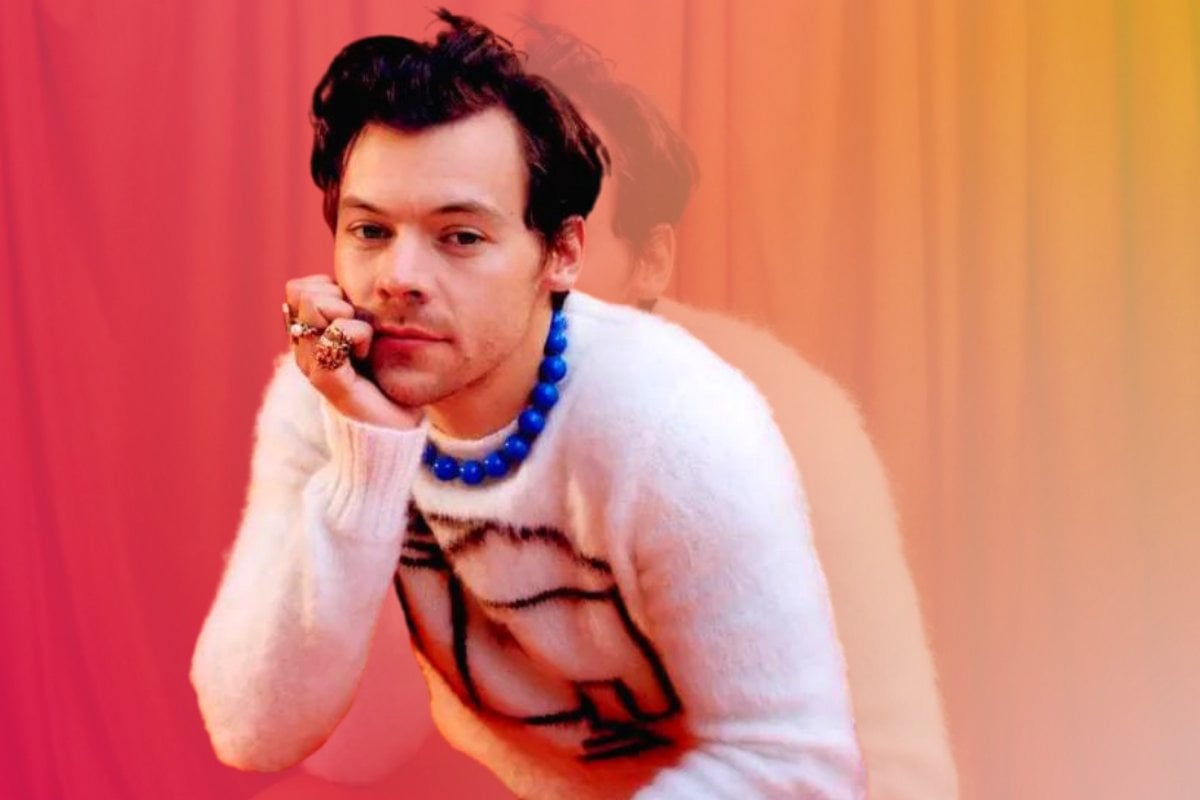 Harry's House - the third album from boybander turned rockstar-singing-about-cunnilingus Harry Styles - is here.
We've all been invited in, and if you pay close attention, you may feel a little... awkward. Is it PDA if it's inside your own home? Unclear, but it doesn't appear to bother Harry either way. 
The former One Director star is famously coy about his private life in public, but here - on this album, or should I say, in this house? - he's given a teeny bit of insight, mostly in the form of... thirst.
In the lead-up to its release, Harry was clear this was his 'most personal work yet'. Yes, all musicians say that, so we'll all listen with added interest. But is it true? 
Watch: Harry Styles' 'As It Was' performance at Coachella. Post continues below video.
There are certainly obvious nods to his personal life here, including his relationship with Olivia Wilde. But he still keeps his cards close to his chest, sharing more ~vibes~ than intense personal feeling.
Harry has never released diary-esque lyricism like other popstars/ex-girlfriends, sticking mostly with vague mentions of being in love, or fake stories about a woman who tells him she's having his baby (for the uninitiated, see: 'Kiwi', from his debut).
However, Harry's House is a solid third outing, ranging from synthpop bangers to folksy ballads. There are songs to dance to, and at least one to cry about, and we've poured over them to figure out what they all mean. 
Let's run through it track by track.
'Music for a Sushi Restaurant'
A... curious title. And unlike 'Watermelon Sugar', it doesn't appear to be a euphemism for sex.
Harry explained how the song came about in an interview with NPR.
"I was in a sushi restaurant in LA with my producer and one song came on from the last album. I said, 'This is really strange music for a sushi restaurant,' then I thought, 'That would be a really fun title,' so as the song was being made [it stuck]."