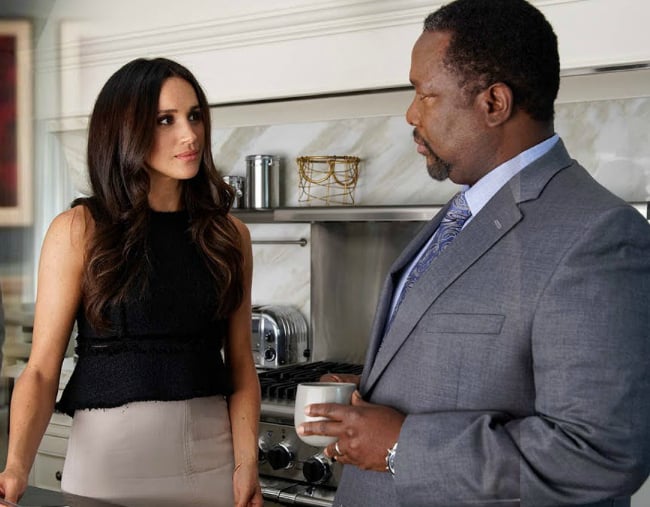 Imagine hearing whispers that your co-worker is dating Prince Harry. You probably wouldn't believe it at first. And nor did Wendell Pierce, Meghan Markle's on-screen father in Suits.
Speaking to Extra, Pierce reminisced on his time working closely with the now Duchess of Sussex, and the moment he and his co-stars realised that yes, Markle was indeed dating a member of the British Royal Family.
"I actually didn't believe it was real," Pierce explained. "Then all of a sudden I turn around and there is this guy from MI-5 [British security service] on set every day."
Which is, pretty definitive proof.
"The one thing that was clear, she was extremely happy… She had a glow. I knew she was in love."
Pierce continued by adding, "With the whirlwind of publicity and the world of being a royal now, the one thing that's constant is the fact that I know she loves him."