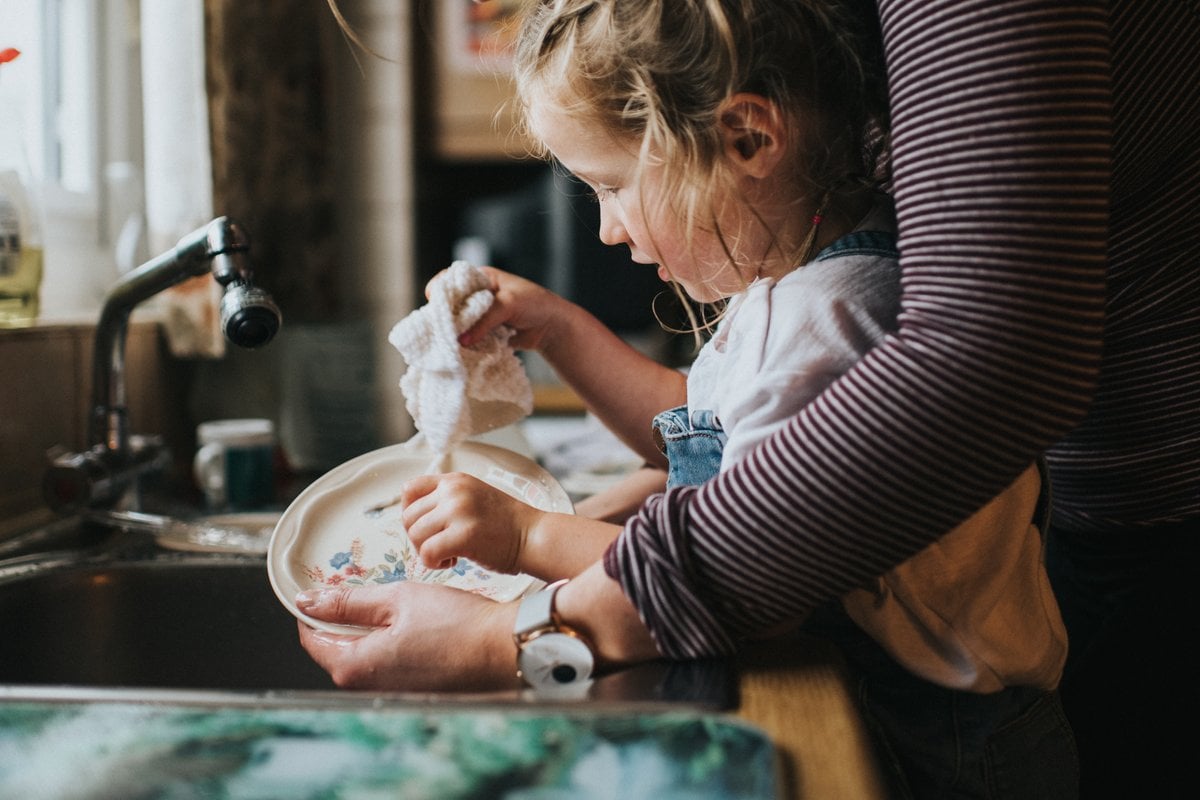 It was the type of hot, sticky summer night that made my heart swell with nostalgia. Beer in hand, faint smell of barbeque lingering hours after we ate, hair matted with chlorine, surrounded by my favourite friends. It made me feel normal again, like I remembered this side of myself still existed. 
"What's the hardest part of having a kid?"
All 10 heads turned towards me, the only parent in the group. We'd been drinking, laughing, and reminiscing about our early 20s all afternoon, but as the sun set on the day, the tone shifted. 
It was that part of the night where we all sat around a table and opened our hearts to each other, in the way that only being tipsy and free of inhibition allowed. 
Watch: Be a good mum. Post continues after video. 
I squirmed under the pressure of having the spotlight directly placed on me, though. If you asked anyone who knew me, they'd probably call me an insufferable attention-seeker because I'm loud and outgoing. But I hate speaking to a group. I can never find the right words and end up overthinking what I said for days, weeks, months after. 
I thought for a minute. 
"It's as magnificent as it is gut-wrenching," I said, in what I thought was an incredibly sage and omniscient tone. 
Their faces remained on me, expectant. 
"I guess it's kind of hard to describe..." I trailed off awkwardly. My eyes darted around, desperate for someone to change the subject.
They took the hint and while the conversation moved on, I – predictably – didn't. 
What is the hardest part of being a parent? The questioned bumped around in my head for days, weeks, months after. 
Was it when I was pregnant? My burgeoning bump entering a room a good 10 seconds before the rest of me trailed in behind. The unexpected pain of it all. The anxiety and depression I never knew was so common. The emotional breakdown as the first stretch mark, thick and purple, etched across my stomach, followed by dozens more in what felt like a matter of hours.
The gleeful faces of seasoned parents as they doled out the same archaic expressions that probably irritated them a few years earlier.