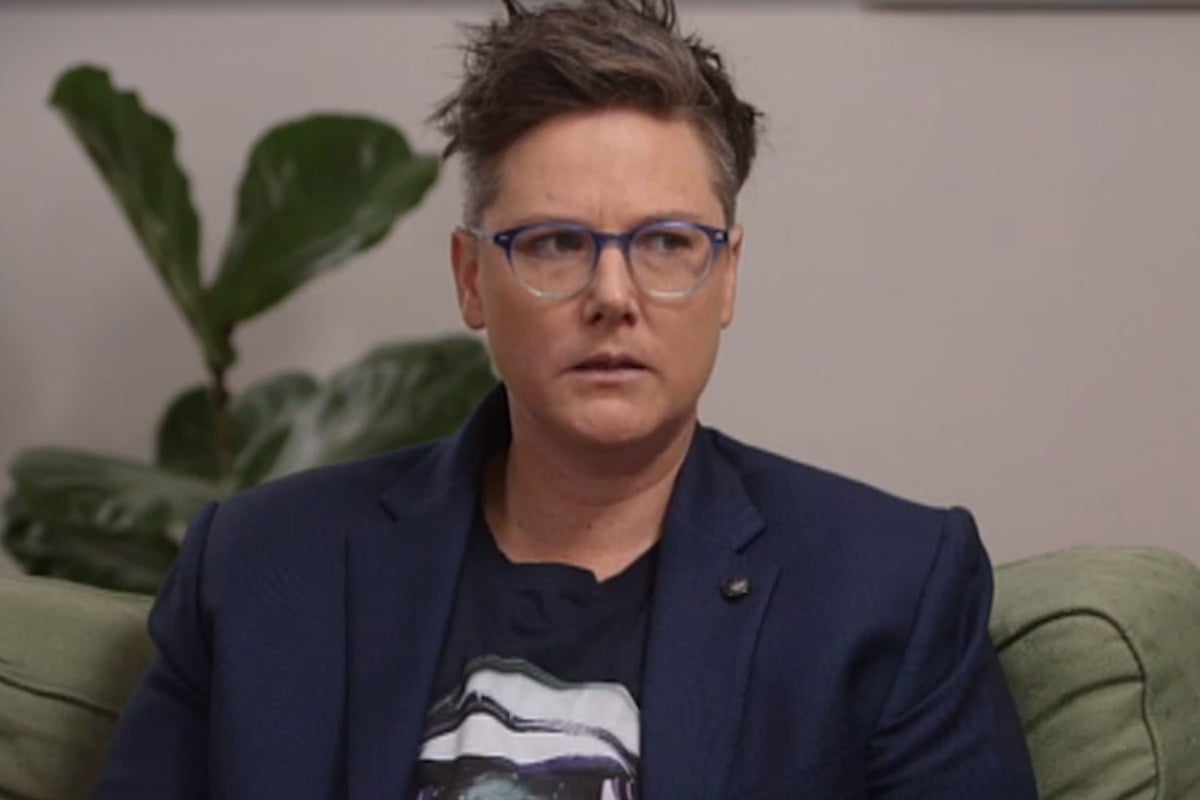 Warning: This article deals with an account of rape/sexual assault and may be triggering for survivors of abuse.
When Hannah Gadsby's Nanette was released on Netflix, it moved people to laughter and tears. It made them feel both awe and despair, all in just an hour and nine minutes.
Very quickly, Nanette became the cultural phenomenon that everyone was talking about.
Before your very eyes, the show transformed from a punchline-filled comedy to a scorching critique of her own medium. By the end of the hour, your understanding of comedy – plus sexuality, misogyny and power – profoundly shifted.
Watch the trailer for Hannah Gadsby's Netflix comedy special Nanette. Post continues below video.
We also learned much about Gadsby's life: Her growing up in Tasmania, where homosexuality was illegal until 1997, her relationships with her mother and grandmother, and the physical and sexual assaults she had endured.
One thing Gadsby did not disclose in the Netflix special was that after her rape, she had an abortion.
But when asked about the US state of Alabama's recently passed anti-abortion law during a Variety interview, Gadsby shared the deeply personal story.
Alabama's law prohibits abortion after a 'fetal heartbeat' can be detected, which occurs before most women even know they are pregnant. The legislation allows no exemption for cases of rape or incest. Doctors who perform an abortion in Alabama could face up to 99 years in prison – a longer sentence than those convicted of rape.
Why everyone needs to watch Nanette… Post continues below audio.
"They're getting away with it because they've got into the branding really well. It's not 'pro-life,'" Gadsby said.