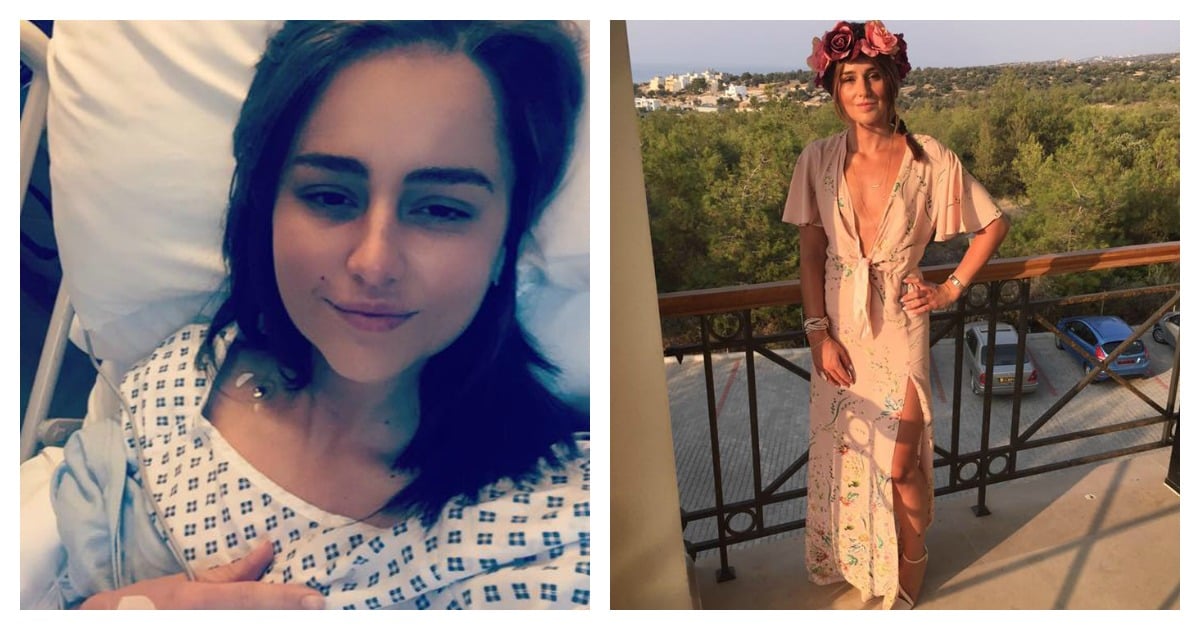 It started with a headache.
A young woman who believed her severe headaches were the effects of a prolonged hangover was shocked to discover she had cancer.
Hope Stringer, 24, from Essex in the United Kingdom had been partying with friends when she began experiencing crippling head pain.
When symptoms developed to include dizziness and blurred vision, it was long nights at the office that took the blame.
A visit to the GP said she was suffering from migraines and more than three rounds of painkillers were prescribed.
The pain continued. The symptoms worsened.
Gas broker Stringer told The Sun she demanded an MRI scan as she knew something wasn't right.
The 24-year-old was devastated to learn she had a soft tissue sarcoma.
"I was so shocked though when I was diagnosed with soft tissue sarcoma, I just couldn't understand I was only 23 and I'd been diagnosed with cancer." she said.
Stringer took nine months off work after receiving her diagnosis so she could undergo six rounds of chemotherapy and radiotherapy.
The gas broker said she had been healthy up until her sudden diagnosis.
"I'd been completely healthy up until that point and couldn't believe that what I originally thought was a hangover could be something so serious," she said.
Stringer remained positive throughout the process even in the face of such devastating news.
"I didn't think the hair loss would affect me as I had a wig prepared and the day it started to fall out we had a little celebration and I shaved it all off," she said.