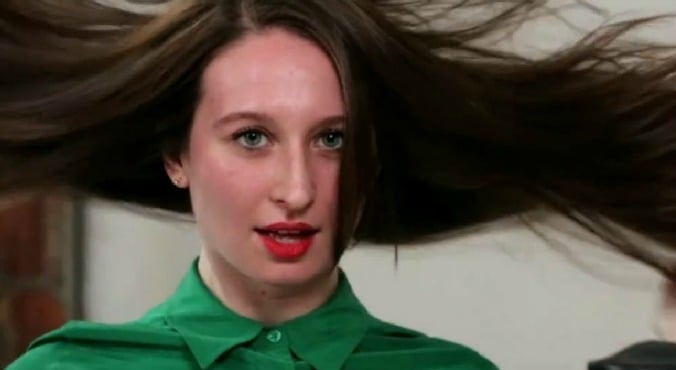 Image: Refinery 29
Wrangling a hair dryer in one hand while attempting to smooth/wave/volume-inise with some other styling tool in the other is one of those fine grooming arts I've just never been able to conquer.
I can't count the number of times I've managed to get hair ensnared in the nozzle of my dryer (yep, it bloody hurts) and/or smacked myself in the face with a brush because the hand-eye-coordination required for simultaneous drying and styling is just not in my DNA.
Fellow styling-incompetent ladies, now is our time to rejoice: the hair tool that's caused us so much heartbreak just got simpler. Kiss goodbye to your stressful morning hair routine and say hello to the hands-free hair dryer.
See, Emma Stone gets it.
The hands-free hair dryer looks a little something like this: