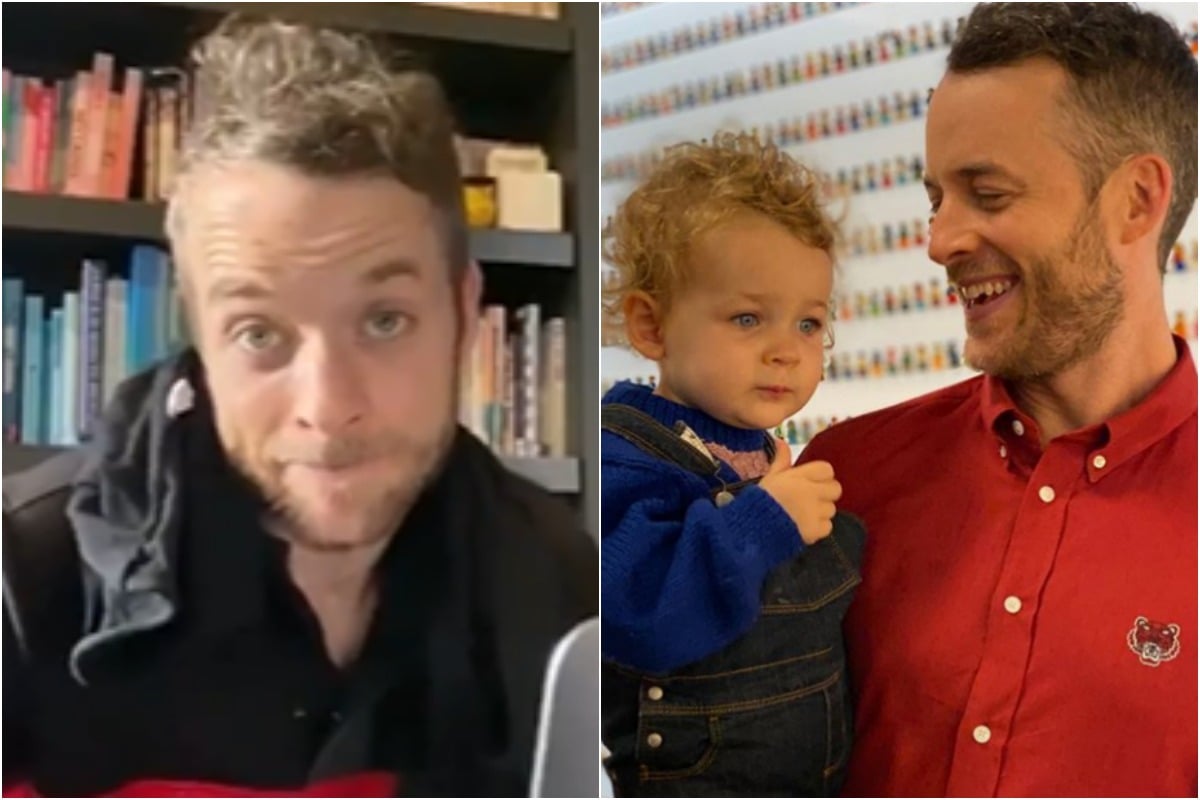 When 2019 ticked over into 2020, we doubt that Sir Hamish Blake wrote a New Year's resolution in his little notebook that read: Be a beacon of light and positivity during global pandemic while most of humanity lives in enforced quarantine. 
Four months ago that really wasn't the… vibe.
But alas, it's April, 2020, and a whole lot of shit went wrong.
Hamish Blake, a comedian, actor and podcast host, has been Australia's much needed comedic relief during a time that will be remembered for its overuse of the terms 'unprecedented' and 'uncertainty'.
It started with "Mr B's Daily Curriculum" for his two kids, and peaked last night with Channel Nine's Lego Masters, the biggest series launch of 2020 so far.
Watch the trailer for Season Two of Lego Masters. Post continues below. 
Here are four times Hamish made us laugh during the single weirdest period of our lives.
1. Mr B's Daily Curriculum
It was mid-March when parents all over the country began coming to terms with the fact they were going to have to do some sort of homeschooling for their kids.
Some put together elaborate schedules. With meal times. And classes. And allocated times for arts and crafts as though their kids weren't going to be writing on the walls whenever they found the most permanent pen they could get their sticky hands on.
Hamish very helpfully shared his own daily curriculum, with activities such as 'what's for lunch?' and also 'give up on today'.