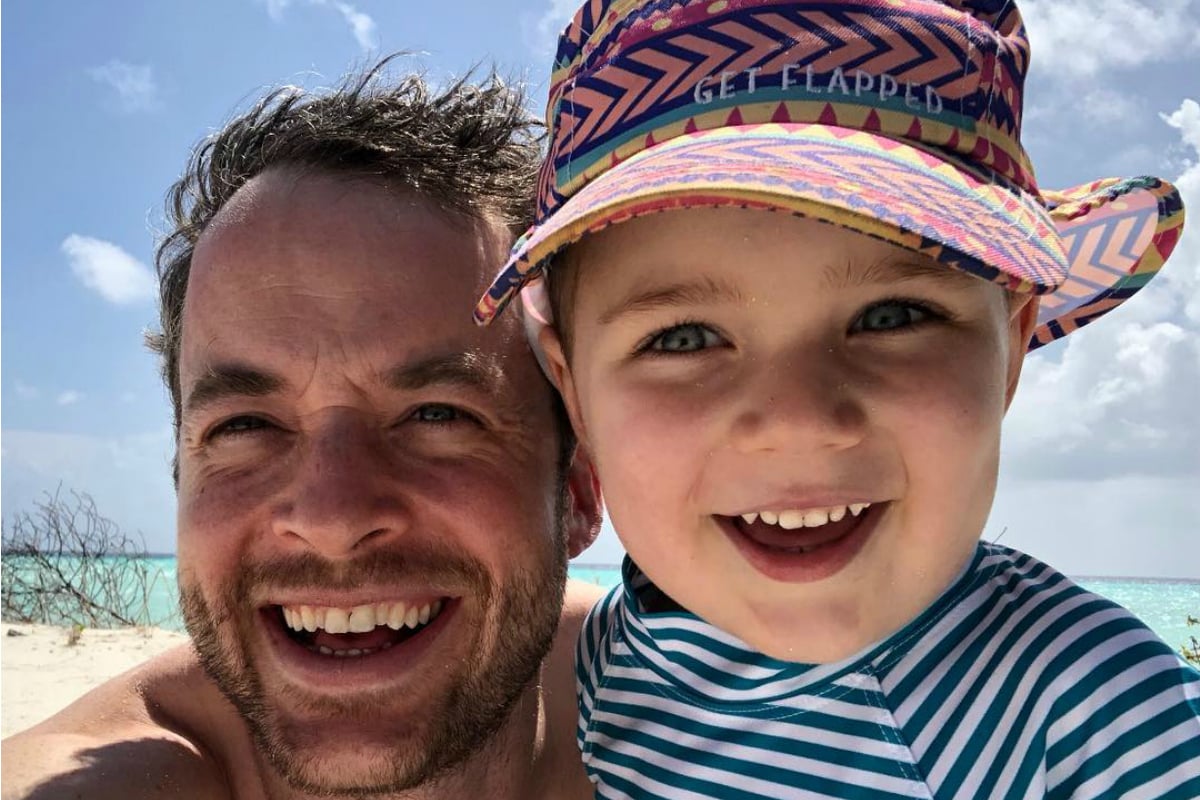 1. Hamish Blake received a Father's Day "report card" from his son Sonny. He got a… B-minus.
Father's Day is nearly upon us and dads are preparing themselves for appreciation, gifts, and… report cards (??).
Well, that's what comedian Hamish Blake, 37, received anyway.
Blake shared to his Instagram a "report card" he received from his five-year-old son, Sonny, who gave him an overall "B minus" for his efforts.
The card, prepared during Sonny's kindergarten class, asked him to answer a few questions about his father.
In answer to the question, "What's dad's favourite thing to do?", Sonny responded: "Go to the beach. He likes ice cream. His favourite drink: alcohol."
Asked why he loves his dad, the kindergarten student mentioned, among other things, that Hamish "gives me the food I want." Which is lovely.
And what would Sonny do if he had a "million trillion dollars" to buy his dad any gift he wanted? He would buy his father "Six scoops of ice cream".
We didn't think we could love Sonny Blake anymore. We were wrong.
2. "I've spent more time in bed." Jesinta Franklin on her 'really difficult' pregnancy.
Currently pregnant with her first baby, Jesinta Franklin shared the difficult first 12 weeks of her pregnancy.
Speaking to Daily Mail Australia at Myer's 2019 Spring Style Edit Event in Melbourne, the 28-year-old model said her condition has kept her bed and couch bound.