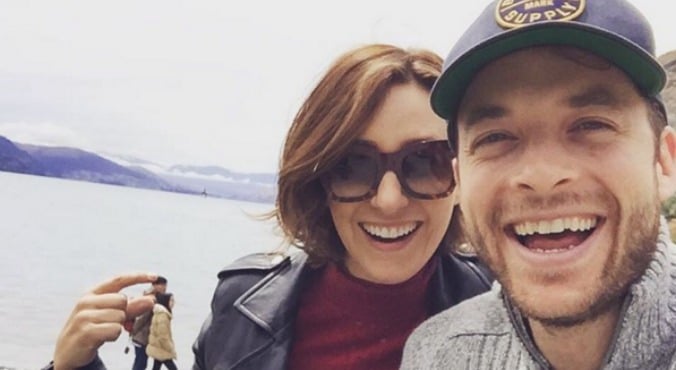 Image: Instagram/@zotheysay.
Today is March 8, which — as you're probably aware — just so happens to be International Women's Day.
It's the perfect opportunity for all of us to reflect on the strength and achievements of womankind, and to thank and cherish the brilliant ladies in our lives. And Hamish Blake is all over it.
Earlier this morning the Aussie comedian posted a tribute to his "always brilliant" wife, Zoe Foster Blake, on Instagram.
Using a Flipagram video, Hamish illustrated Zoe's many virtues and talents by depicting the various "hats" she wears in life — including 'Biz Genius', '#1 Mum', 'Best Friend', 'Boss' and 'Napper'. He rounded it off by dubbing her his '#1 Hero'.